| | | | | | | | | | | | | | | | | | | | |
| --- | --- | --- | --- | --- | --- | --- | --- | --- | --- | --- | --- | --- | --- | --- | --- | --- | --- | --- | --- |
| Year | Team | POS | AVG | OBP | SLG | OPS | GP | AB | R | H | 2B | 3b | HR | RBI | HP | BB | SO | SB | CS |
| 2020 | | | .341 | .472 | .537 | 1.009 | 14 | 41 | 10 | 14 | 0 | 1 | 2 | 9 | 1 | 10 | 10 | 0 | 0 |
| 2021 | | | .361 | .457 | .555 | 1.012 | 32 | 119 | 23 | 43 | 9 | 1 | 4 | 23 | 4 | 17 | 21 | 3 | 0 |
| 2022 | UNLV | OF | .342 | .461 | .611 | 1.072 | 58 | 234 | 74 | 80 | 21 | 3 | 12 | 58 | 9 | 46 | 53 | 4 | 0 |
Player Wire
Fall Report: UNLV
UNLV took a solid step forward during the 2021 season, but the Rebels have a chance to make an even bigger climb in '22.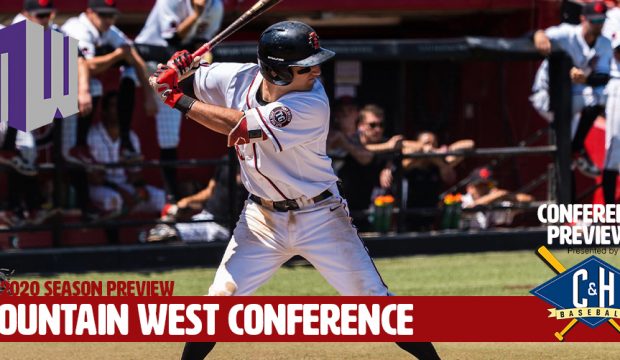 2020 Mountain West Preview: Fear The Aztecs
San Diego State's coaches think they might have their most talented and complete team ever in 2020, making the Aztecs the team to beat in the always-competitive MWC. But Fresno State and Nevada are lying in the weeds.