| | | | | | | | | | | | | | | | | | | |
| --- | --- | --- | --- | --- | --- | --- | --- | --- | --- | --- | --- | --- | --- | --- | --- | --- | --- | --- |
| Year | Team | W | L | ERA | APP | GS | CG | SHO | SV | IP | H | R | ER | BB | SO | WP | HP | OBA |
| 2020 | JMU | 0 | 3 | 7.98 | 4 | 4 | 0 | 0 | 0 | 14.2 | 16 | 15 | 13 | 9 | 14 | 1 | 7 | .291 |
| | | | | | | | | | | | | | | | | | | | |
| --- | --- | --- | --- | --- | --- | --- | --- | --- | --- | --- | --- | --- | --- | --- | --- | --- | --- | --- | --- |
| Year | Team | POS | AVG | OBP | SLG | OPS | GP | AB | R | H | 2B | 3b | HR | RBI | HP | BB | SO | SB | CS |
| 2020 | JMU | OF | .382 | .455 | .559 | 1.014 | 16 | 68 | 14 | 26 | 7 | 1 | 1 | 14 | 0 | 9 | 10 | 7 | 1 |
Player Wire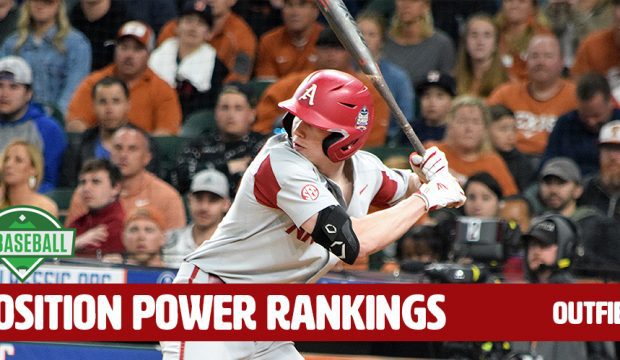 Final 2020 Power Rankings: Outfield
Arkansas slugger Heston Kjerstad edged fellow first-team All-American Austin Martin of Vanderbilt for the No. 1 spot on our list of college baseball's top 100 outfielders. Find out who else made the cut.
2020 Top 150 Impact Freshmen
Florida's Hunter Barco headlines a banner class of power arms in the freshman class, topping our list of the nation's Top 150 Impact Freshmen.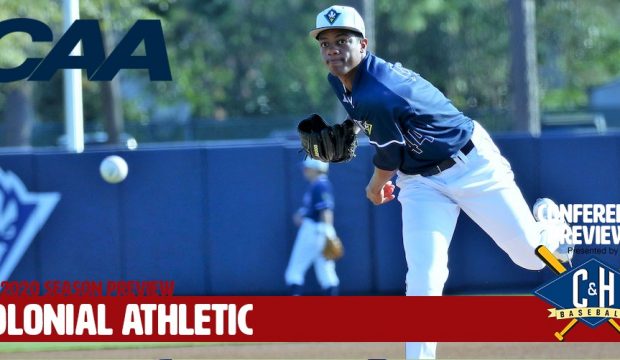 2020 Colonial Preview: UNCW Still The One
Perennial power UNC Wilmington is the clear-cut team to beat in the Colonial Athletic Association, but Northeastern, James Madison and Elon lead a hungry pack of capable challengers.