| | | | | | | | | | | | | | | | | | | | |
| --- | --- | --- | --- | --- | --- | --- | --- | --- | --- | --- | --- | --- | --- | --- | --- | --- | --- | --- | --- |
| Year | Team | POS | AVG | OBP | SLG | OPS | GP | AB | R | H | 2B | 3b | HR | RBI | HP | BB | SO | SB | CS |
| 2020 | | | .372 | .473 | .628 | 1.101 | 15 | 43 | 13 | 16 | 5 | 0 | 2 | 14 | 4 | 6 | 11 | 5 | 1 |
| 2021 | | | .208 | .377 | .368 | .745 | 44 | 144 | 27 | 30 | 6 | 4 | 3 | 24 | 7 | 32 | 57 | 1 | 1 |
| 2022 | CCU | INF | .222 | .372 | .319 | .691 | 31 | 72 | 15 | 16 | 2 | 1 | 1 | 12 | 7 | 12 | 30 | 2 | 0 |
Player Wire
Fall Report: Coastal Carolina
Parker Chavers headlines what should be an explosive offense for Coastal Carolina. If some talented young arms can hit the ground running, CCU will make a lot of noise in 2021.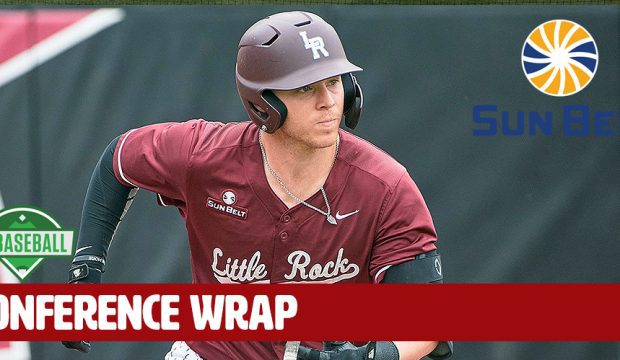 2020 Conference Wrap: Sun Belt
Our look back at the too-short season for Sun Belt teams includes Mark's picks for the teams and players who stood out most in the four-week campaign.
Fall Report: Coastal Carolina
Coastal Carolina will rely upon a host of talented but unproven players to complement a couple of veteran stars in 2020.