| | | | | | | | | | | | | | | | | | | | |
| --- | --- | --- | --- | --- | --- | --- | --- | --- | --- | --- | --- | --- | --- | --- | --- | --- | --- | --- | --- |
| Year | Team | POS | AVG | OBP | SLG | OPS | GP | AB | R | H | 2B | 3b | HR | RBI | HP | BB | SO | SB | CS |
| 2021 | | | .268 | .353 | .383 | .736 | 41 | 149 | 19 | 40 | 5 | 0 | 4 | 27 | 8 | 13 | 33 | 0 | 0 |
| 2022 | RUTG | OF | .313 | .418 | .479 | .897 | 57 | 211 | 45 | 66 | 11 | 0 | 8 | 48 | 12 | 27 | 50 | 3 | 2 |
Player Wire
Midwest Connection: Rutgers On The Rise
Rutgers is running the gauntlet in the Big Ten and holding its own. Patrick Ebert breaks down the Scarlet Knights and Michigan after a series between the two in Ann Arbor.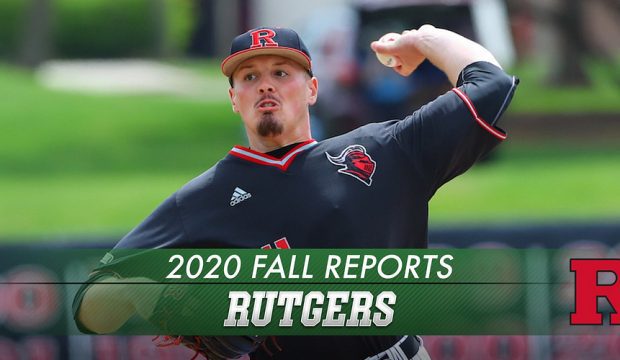 Fall Report: Rutgers
Harry Rutkowski returns for another season, as second-year head coach Steve Owens looks to make a huge splash in 2021.