| | | | | | | | | | | | | | | | | | | | |
| --- | --- | --- | --- | --- | --- | --- | --- | --- | --- | --- | --- | --- | --- | --- | --- | --- | --- | --- | --- |
| Year | Team | POS | AVG | OBP | SLG | OPS | GP | AB | R | H | 2B | 3b | HR | RBI | HP | BB | SO | SB | CS |
| 2020 | | | .118 | .250 | .118 | .368 | 10 | 17 | 3 | 2 | 0 | 0 | 0 | 0 | 1 | 2 | 8 | 0 | 1 |
| 2021 | | | .235 | .337 | .321 | .658 | 42 | 81 | 18 | 19 | 4 | 0 | 1 | 10 | 3 | 10 | 25 | 5 | 2 |
| 2022 | MSST | INF | .217 | .298 | .434 | .732 | 39 | 83 | 18 | 18 | 3 | 0 | 5 | 18 | 2 | 8 | 18 | 4 | 0 |
Player Wire
Fall Report: Mississippi State
Coming off its first national title, Mississippi State is determined to stay hungry in 2022. It has the personnel to repeat.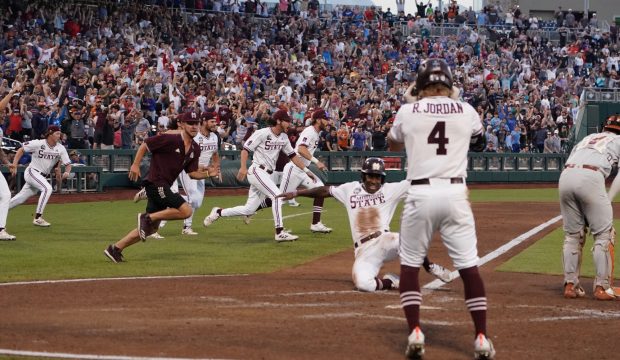 Fall Report: Mississippi State
Mississippi State's core of returning stars stacks up against anybody's. If a host of newcomers can live up to their early promise, the Bulldogs could make a run at Omaha for the third year in a row.