| | | | | | | | | | | | | | | | | | | |
| --- | --- | --- | --- | --- | --- | --- | --- | --- | --- | --- | --- | --- | --- | --- | --- | --- | --- | --- |
| Year | Team | W | L | ERA | APP | GS | CG | SHO | SV | IP | H | R | ER | BB | SO | WP | HP | OBA |
| 2021 | | 4 | 2 | 6.83 | 15 | 4 | 0 | 0 | 0 | 27.2 | 28 | 22 | 21 | 14 | 34 | 3 | 5 | .272 |
| 2022 | BALL | 7 | 3 | 5.47 | 16 | 14 | 0 | 0 | 0 | 75.2 | 66 | 49 | 46 | 25 | 76 | 7 | 16 | .233 |
Player Wire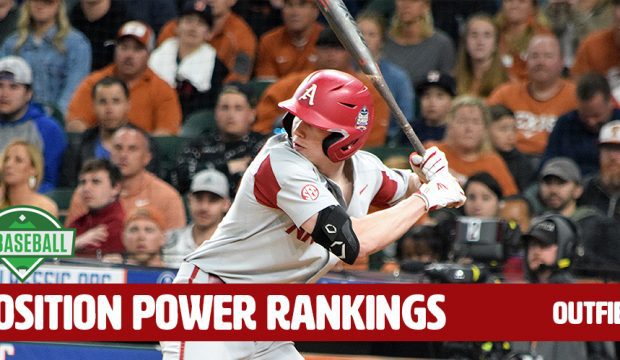 Final 2020 Power Rankings: Outfield
Arkansas slugger Heston Kjerstad edged fellow first-team All-American Austin Martin of Vanderbilt for the No. 1 spot on our list of college baseball's top 100 outfielders. Find out who else made the cut.
2020 Conference Wrap: The American
UCF and Tulane were two of college baseball's most pleasant surprises in the abbreviated 2020 season, headlining a strong first month for the American Athletic Conference. We highlight some teams and players that stood out in the AAC.
Fall Report: Tulane
Grant Witherspoon and Tulane had a tough start to the 2018 campaign. But the way they ended the spring had them hopeful as fall workouts progressed.