The CWS Finals: Who Has The Edge?
Analysis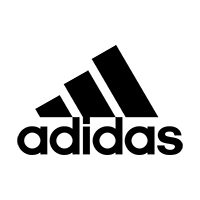 ALSO SEE: Aaron Fitt on the CWS Finals matchup
---
HITTING
The Wildcats have a fun lineup to watch in the CWS Finals with Zach Gibbons hitting at a torrid .474 clip with seven RBIs in the CWS, while Jared Oliva is having as strong showing in Omaha with a .375 average and J.J. Matijevic is not far behind with a .353 average. The Wildcats were a doubles machine in the bracket clincher against Oklahoma State and have nine doubles as a team in five games. We give the edge to Coastal Carolina here, though, as the Chanticleers have more balance in their lineup. The Wildcats have a very stout top of the lineup, but there truly isn't a weak spot in Coastal's lineup. Even David Parrett, who entered the CWS with a batting average well below .200, is having a strong showing with a .333 batting average. Meanwhile, Zach Remillard (.350), Anthony Marks (.333) and Tyler Chadwick (.333) have been productive, while the Chanticleers would like to get Connor Owings going at full speed. Owings had a double Saturday night against TCU, but is still hitting .167 in the tournament, while Billy Cooke is sitting below .100 at the moment. Coastal would be in business offensively if those two are productive the next couple of days.
POWER
The home run ability of both of these teams gets negated a bit by the simple fact of where these games are being played, but if you had to pick a team, you'd have to go with Coastal Carolina. The Chanticleers put together gaudy regular season numbers from a power standpoint, and even here in Omaha, have totaled 15 extra-base hits, while the Wildcats are sitting at 10 extra-base hits thus far. Connor Owings is a big-time power hitter for the Chants, though he has cooled off here in Omaha, while a vast majority of their lineup has gap-to-gap power. As for the Wildcats, Oliva has shown home run power in the CWS thus far, while Gibbons is a doubles machine for this team. The Wildcats also have a power threat in Bobby Dalbec, while sure-handed shortstop Louis Boyd actually leads the team in CWS doubles with three. Again, neither team is expecting to go wild from a power standpoint, but there's gap potential.
SPEED
The Chanticleers are one of the national leaders in stolen bases, and though they only have five thus far in the College World Series, don't let that fool you — this is a team rich with athleticism. For instance, while catcher David Parrett leads all Coastal base stealers with two thus far, others are worth watching throughout the week, including Connor Owings (14), Zach Remillard (15), Billy Cooke (27) and Anthony Marks (15). All four of those guys can make things happen once they get on the bases. Meanwhile for Arizona, Zach Gibbons, Cody Ramer and Ryan Aguilar are all scrappy players who can make things happen, while Boyd and Oliva have double digit stolen base totals. Arizona, too, can make things happen on the bases, but Coastal gets the edge.
STARTING PITCHING
Handicapping how these two teams stack up from a starting standpoint is almost impossible. On one hand, it's extremely impressive that both went through the loser's bracket and each won five games before the CWS Finals. On the other, that taxing of a road to this series has taken a toll on both starting rotations. Arizona still isn't sure if righthander Nathan Bannister will be able to throw again after leaving Friday's game with an injury, while righthander Bobby Dalbec threw another stellar game Saturday and probably isn't available until Wednesday. That puts a hefty workload on someone like J.C. Cloney or Kevin Ginkel to potentially get the job done, while the Wildcats could look at other options. Meanwhile, Coastal is in a little bit better situation. It will have a fresh Jason Bilous ready to go. Bilous has a big-time arm with a fastball into the mid-90s, but command is a serious concern. Meanwhile, Gary Gilmore could give Zach Hopeck a shot in the CWS Finals rotation, while Andrew Beckwith probably wouldn't be ready to start again until Wednesday, though the Chanticleers could decide to use Beckwith on Tuesday with a limited number of pitches. In other words, the Chants might need to get creative.
BULLPEN
We're calling this category a push for the two teams as well. The Chanticleers rely primarily on a pair of weapons out of the bullpen in Bobby Holmes and Mike Morrison. Morrison had a high pitch count out of the pen on Friday before warming up — but not going into the game — on Saturday. Morrison should be ready to go on Monday. Holmes, too, should be available for an inning or two as well, but with heavy workloads as of late, coach Gary Gilmore will need to pick and choose his spots over the next few days. As for Arizona, Cameron Ming has been outstanding in the CWS with quality stuff and the guy that could be an X-factor is Kevin Ginkel. Ginkel has a huge arm with a fastball into the mid-90s and has only thrown three innings on Omaha, but there's a reason for that. In addition to getting quality performances from the starting pitchers and not needing a lot of innings from the bullpen, Ginkel has simply struggled.
INTANGIBLES/EXPERIENCE
Here's yet another category that you can designate as a total push. It's amazing to think back at the roads these two teams have traveled to get to this point. For Coastal Carolina, it had to navigate a wild late-night rainout to finish off NC State in the Raleigh Regional before hitting the road and dominating LSU in the Baton Rouge Super Regional, while Arizona had the toughest road, going through wild Lafayette in the regional round before heading to Starkville and silencing 14,000 Mississippi State fans at Dudy Noble Field. Both teams are incredibly battle-tested at this point in the season.
Join the Discussion