2019 Top 100 College Baseball Programs Countdown: 1-5
Analysis
In the fall of 2015, we presented our inaugural Top 100 Programs rankings, which we described as an attempt to asses the overall health of each program in the current era. A lot can change quickly in college baseball, so we decided to make this a biennial exercise. We updated the Top 100 again in 2017. You can find those rankings here.
For the purpose of this exercise, we don't care what happened in the 1970s or 80s, or even the 90s — that's ancient history to a potential recruit in 2019. Tradition is nice, but it's more important to establish a tradition of consistent winning in the last decade, and especially in the last five years. Our ultimate goal here is to identify the programs in the best shape right now, with an eye toward the next five to 10 years.
So we began by awarding programs points for making regionals and having postseason success in the last five years, and a fewer amount of points for success between six and 10 years ago. That gave us a starting point; then editors Aaron Fitt and Kendall Rogers made adjustments based on evaluations of coaching staff quality and stability, facilities, scholarship/financial aid situation, conference dynamics, momentum, and recruiting and player development proficiency. As the chairman of the Division I Baseball Committee likes to say every year, it's more of an art than a science, but we tried to take many factors into consideration and debated our rankings internally at length. Reasonable minds will disagree on the rankings, and we want to hear your take, so weigh in with your own thoughts in the comments section below.
Over the next two weeks, we'll count down from No. 100 to No. 1. We look at the Top Five today.
ALSO SEE:
Teams 6-10
Teams 11-20
Teams 21-30
Teams 31-40
Teams 41-50
Teams 51-60
Teams 61-70
Teams 71-80
Teams 81-90
Teams 91-100
5. Louisville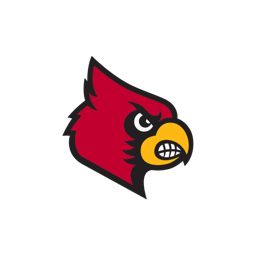 2017 Rank: 6. Louisville is so entrenched as an elite program that it's hard to believe this program had only been to one regional in its history before Dan McDonnell took over and led the Cardinals to Omaha in his 2007 debut. Since then, the Cardinals have transitioned from the Big East to the American to the ACC and established themselves as the top program in one of college baseball's best conferences. In McDonnell's 13 years at the helm, Louisville has won 40-plus games all but once (back in 2011) and reached the 50-win mark six times. The Cardinals have won the ACC regular-season title four times in their first five seasons in the league, posting a dazzling 109-40 aggregate mark in ACC play. They have won six regionals in the last seven years, advancing to Omaha four times in that span. And they might be the early favorite to win the national title in 2020, because their roster is stacked with talent yet again. Simply put, Louisville is a machine. Nobody does a better job mining the Midwest for talent, and that talent always seems to develop under the care of McDonnell, longtime pitching coach Roger Williams, and hitting coach Eric Snider. That staff has built a special culture at Louisville, and it's hard to imagine the program slowing down anytime soon. All that's left is to win the national title, and it feels like only a matter of time before that happens. — Aaron Fitt
4. LSU
2017 Rank: 3. You're either made for a place like LSU or you're not. LSU is the New York Yankees of college baseball. Yes, the fans expect to win the national title and get to Omaha, at the least, every season. But while some coaches in our sport would consider that lofty expectation to be somewhat asinine, others, and even long-time LSU coach Paul Mainieri, embrace that expectation. After all, why would you want to be somewhere where status quo is considered acceptable? There are plenty of rabid fan bases in college baseball — Mississippi State and Arkansas stand out — but no institution and fan base cares about winning big more than LSU. Though the Tigers haven't won a national title since beating Texas back in 2009, they recently knocked on the door, losing to Florida in the national title series back in 2017. LSU has been to Omaha four teams in the last decade and in two of the last five seasons. The Tigers have also won two SEC regular season crowns over the past five seasons, while also not missing the NCAA tournament. Over the last decade, only Florida and Vanderbilt rank ahead of the Tigers in terms of SEC winning percentages, tallying a .609 winning percentage in the league over the last decade. There's no doubt those in Baton Rouge are getting a little antsy with the lack of a national title over the last decade, but this program is still in outstanding shape with a strong coaching staff, good recruiting ground and facilities, and arguably the biggest brand our sport has to offer. LSU is still one of the gold standards.
— Kendall Rogers
3. Arkansas
2017 Rank: 13. Making back-to-back trips to Omaha over the last two years helped Arkansas vault 10 spots in our rankings to No. 3. The Hogs came within an eyelash of winning it all in 2018, and they rebounded in resounding fashion from the excruciating loss to Oregon State in the CWS Finals. With three trips to Omaha in the last five years, and four trips in the last eight years, Arkansas now has the sterling postseason resumé to match its top-notch facilities and fan base. Baum Stadium ranks as one of college baseball's very best venues, with a huge, passionate and loyal fan base, all of which helps Arkansas attract premium talent on the recruiting trail year after year. Of course, blue-chip prospects also choose Arkansas because of Dave Van Horn's long track record of development. The Hogs are always well coached, which is a major reason they have been remarkably consistent in the Van Horn era, making 16 regionals in his 17 years at the helm — no small feat in the ridiculously competitive SEC. The combination of that long-term consistency, the current momentum of the program, and its infrastructure gives Arkansas a slight edge over the other elite programs right behind in the rankings. — Aaron Fitt
2. Vanderbilt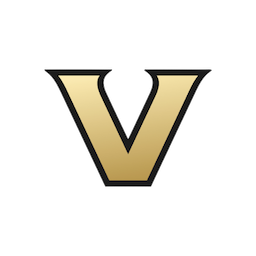 2017 Rank: 2. The race between SEC rivals Florida and Vanderbilt was oh so close and could've gone either way. Ultimately, after a lengthy and spirited debate, we narrowly sided with the Gators, thanks to more consistency in getting to Omaha, along with stronger SEC marks — UF has the head-to-head over the last five years, has a higher in-conference winning percentage and has captured more regular season championships. The Commodores, as with other programs in the top five, have built into a gold standard in college baseball. Yes, the Commodores have an advantageous scholarship situation, but there are plenty of other programs out with advantageous situations who don't come close to the success Vandy has experienced throughout the Tim Corbin. At the end of the day, you still have to go out there and win games and do it at a high level, and the 'Dores have no problem doing that. That goes back to coaching and building a premier roster. Vandy ranks just second behind Florida in SEC winning percentages over the last decade, while making four College World Series appearances during that same span. Of course, the 'Dores also have earned two national titles over the last decade, beating Virginia back in 2014 before knocking off Michigan in a thriller this past season. The Commodores came very close to winning a third national title in 2015, but UVa. Avenged its title series loss from the year before. Vandy might not have a Taj Mahal ballpark like Arkansas or Mississippi State, but what it lacks there it more than makes up for with plush player facilities. Vandy has an outstanding brand, a terrific academic profile and is one of the nation's most respected programs. It's not going anywhere anytime soon.
— Kendall Rogers
1. Florida
2017 Rank: 1. In our postseason success formula, Florida and Vanderbilt were neck-and-neck — and then there was a big gap between everybody else. Vandy was No. 1 in these rankings in 2015 (while Florida was No. 3). In 2017, the Gators were No. 1, while the Commodores were No. 2. Clearly, these two programs are entrenched at the top of the college baseball world, and we debated the top spot ad nauseam. Vanderbilt has one big advantage: it now has two national titles in the last five years, while Florida has one. And Vandy is the reigning national champ, while Florida barely snuck into regionals and exited quietly in 2019. But the Gators get the edge for making seven trips to Omaha this decade, compared with Vandy's four. Florida went four years in a row from 2015-18, winning it all in 2017. Reaching Omaha with that kind of frequency is extremely hard to do, and it's even harder to combine that consistency with a national title (something that has eluded fellow CWS regulars like Louisville, TCU, Arkansas and North Carolina, to name a few). When it comes to recruiting and development, Florida and Vanderbilt are head and shoulders above everybody else; both of them bring in incredible riches year after year after year, and both of them produce first-round picks by the bushel. Nobody develops and protects premium arms better than Florida coach Kevin O'Sullivan, who has led the Gators to regionals in each of his 12 seasons in Gainesville. Vanderbilt's institutional aid is an advantage, but Florida has the advantage of being a public school in one of the nation's richest baseball hotbeds. Vandy has done nice work to improve its facility over time, but Florida is only a year away from moving into a brand-new $65 million palace. Ultimately, it's almost a coin toss between these two college baseball Goliaths. But Florida's incredible run of seven CWS trips in 10 years and four in the last five years ultimately tipped the scales in its favor. — Aaron Fitt
Join the Discussion