2020 Round Rock Classic Primer
Analysis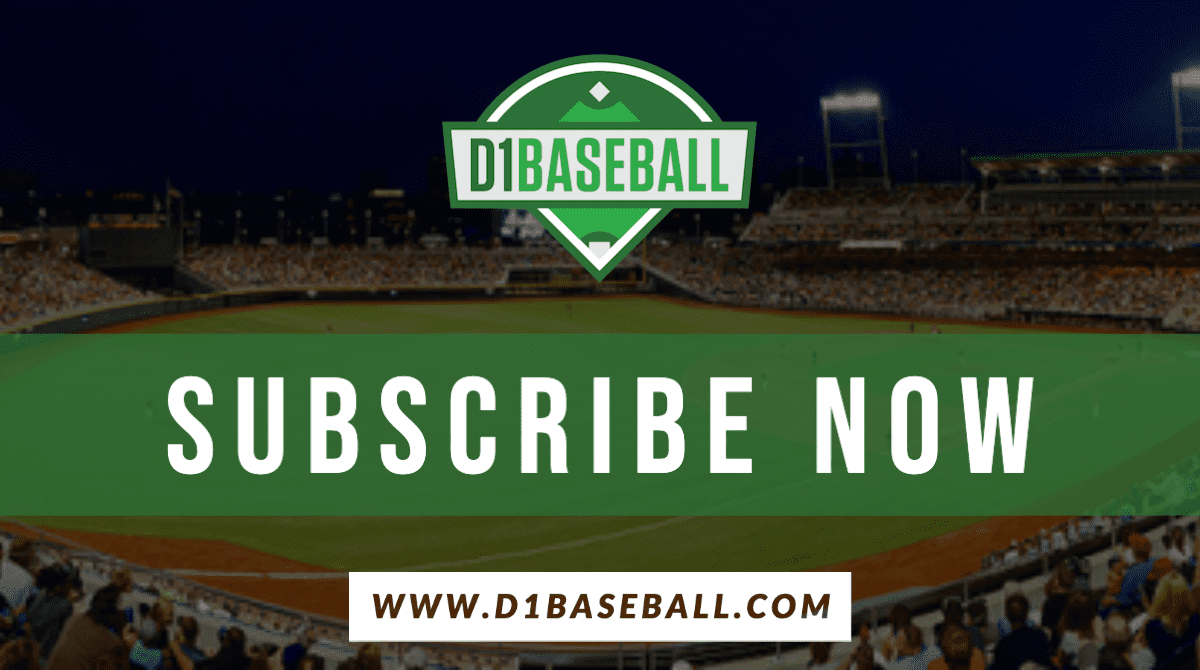 SEE ALSO: 2020 Top 350 Prospects | 2021 Top 150 Prospects | Season Preview Archive
POWER RANKINGS: SP | RP | C | 1B | 2B | SS | 3B | OF
---
The Frisco College Classic has been a huge success the past few seasons. Now, as a branch off from that tournament, Peak Events has launched a new tournament at beautiful Dell Diamond in Central Texas — the Round Rock Classic.
The inaugural tournament features national power Texas Tech, traditional power Stanford, regional power Houston and Tennessee, which reached the NCAA tournament last season.
Let's take an in-depth look at the tourney field:
---
Round Rock Classic Schedule
Friday, Feb. 21
3 p.m. CT: Stanford vs. Houston 7 p.m. CT: Texas Tech vs. Tennessee
Saturday, Feb. 22
2 p.m. CT: Tennessee vs. Houston 6 p.m. CT: Stanford vs. Texas Tech
Sunday, Feb. 23
11 a.m. CT: Tennessee vs. Stanford 3 p.m. CT: Houston vs. Texas Tech
If you're in the Austin/Round Rock area this weekend, you can buy tickets to the Round Rock Classic, here.
---
Houston's Lael Lockhart (Kendall Rogers)
Prospect Watch
Prospects ranked in our Top 350:
LHP Clay Aguilar (320)
Season In A Nutshell
Houston had a tough first weekend with a home series loss to Youngstown State, so the Cougars will enter this tournament with something to prove. UH got off to a tough start in the preseason with hard-throwing righthander Sean Bretz going down with a season-ending injury, along with Layne Looney. UH has a pair of solid front-line options in Lael Lockhart and Clay Aguilar, but there's little margin for error.
Hitter To Watch
1B Ryan Hernandez
Hernandez has really evolved as a hitter. He had some light-tower power during his time at San Jacinto (Texas) College, but also showed some significant swing and miss tendencies. Hernandez is off to a torrid start for the Cougars, hitting .385 with two home runs and four RBIs through three games. He'll need to have a big weekend for the Cougars.
Pitcher To Watch
LHP Clay Aguilar
Picked as the Preseason American Conference Pitcher of the Year, Aguilar has a steady presence on the mound and really commands the zone. Aguilar will sit in the mid-to-upper 80s with his fastball, and keeps the offering low in the zone, along with a quality changeup and slider combo. Aguilar struck out five and did not allow an earned run in 5.2 innings in his first start against pesky Youngstown State.
Newcomer To Watch
1B Ryan Hernandez
He's the top hitter to watch after his strong weekend with the Penguins, and he's also the top newcomer to watch for the Cougars. Hernandez has the ability to lead his team back with one swing of the bat, and he also can break a game open with one swing. A big weekend from Hernandez would go a long way to ensure success.
---
Christian Robinson, Stanford (Shotgun Spratling)
Prospect Watch
Prospects ranked in our Top 350:
LHP Jacob Palish (70) — currently injured
OF Tim Tawa (127)
RHP Brendan Beck (138)
RHP Carson Rudd (309)
Season In A Nutshell
The Cardinal welcomes back plenty of talented arms with Alex Williams and Brendan Beck back, along with Jacob Palisch, who will miss the weekend because of an injury. But the offense remains a major work in progress after losing several key pieces from last year's team. Several returning hitters struggled offensively the first weekend, and that must change for the Cardinal to experience success at the Round Rock Classic.
Hitter To Watch
OF Tim Tawa
When it's all clicking, Tawa is one of the better players in college baseball. But as he returns from an injury, the versatile outfielder had a tough weekend against Cal State Fullerton, hitting .188 with three hits — one of them a double. Tawa has a mature approach and is a veteran leader, so it shouldn't come as a surprise if he steps up in Round Rock.
Pitcher To Watch
RHP Alex Williams
With Palish on the shelf this weekend because of lat soreness, all the attention turns to Beck and Williams. Beck cut his finger Opening Weekend, but should be fine to start this weekend in the Friday night role. He allowed three runs — one earned — in 4.2 innings against Fullerton, while Williams was terrific against the Titans, striking out three and allowing a run and five hits in seven innings. The sophomore righty gets the Sunday start against UT, avoiding a tougher start against Texas Tech.
Newcomer To Watch
OF Brock Jones
Jones was one of the more talented freshmen in the recruiting class that showed up on the farm this past fall, but he struggled Opening Weekend against the Titans, hitting .133 with just a pair of hits and not much else to show for it. Jones is a talented player who had a rough debut, but don't be surprised by a solid showing in his second week. The same goes for hard-hitting Henry Gargus, another freshman who struggled against the Titans.
---
Tennessee's Alerick Soularie (Aaron Fitt)
Prospect Watch
Prospects ranked in our Top 350:
LHP Garrett Crochet (15) — currently injured
OF Alerick Soularie (46)
RHP Jackson Leath (148)
RHP Chase Wallace (227)
RHP Jason Rackers (276)
Season In A Nutshell
There's no doubt Tony Vitello and his coaching staff have done some serious work to get the Vols back into the postseason picture. They took a big step forward last season by reaching the NCAA tournament. Now, they hope to take the next step forward this spring. That could be tough to do if lefthander Garrett Crochet is out for a long time, which is what is feared in Knoxville. But there are still plenty of intriguing pieces, such as outfielder Alerick Soularie and fellow outfielder Zach Daniels, who has shown flashes of brilliance in the past.
Hitter To Watch
OF Zach Daniels
It would be easy to pick Soularie in this category. After all, he's a Preseason All-American. But Soularie is 0-for-13 so far this season, while Daniels, the fellow outfielder, is leading the team with a .462 average, two doubles, two home runs and eight RBIs. Small sample size, yes. But certainly something to watch moving forward. Daniels impressed me at the Northwoods League All-Star Showcase two summers ago, and he's finally putting all the pieces together.
Pitcher To Watch
RHP Chad Dallas
With Crochet on the shelf, the Vols won't have one of the nation's best prospects in the tournament opener against Texas Tech. Instead, it will send righthander Dallas to the mound. Dallas put together a strong first start this past weekend, striking out four and walking two in five innings of work.
Newcomer To Watch
RHP Jackson Leath
He's an unfinished product, but there's some serious potential with the hard-throwing righthander. Leath has a fastball in the 92-95 range, and has been up to 96-97 with his fastball in the past. He'll also attack hitters with a two-seamer, while having terrific makeup. In his first outing of the season, Leath did allowed three runs and two hits in 4.1 innings. However, how about this? He struck out a whopping 12 batters, while walking two. I'm excited to see Leath in action this weekend.
---
Texas Tech's Bryce Bonnin (Texas Tech)
Prospect Watch
Prospects ranked in our Top 350:
RHP Bryce Bonnin (160)
RHP John McMillon (171)
RHP Clayton Beeter (173)
SS Dylan Neuse (175)
RHP Kurt Wilson (206)
LHP Jakob Brustoski (223)
Season In A Nutshell
To no surprise, Texas Tech has gotten off to a terrific start offensively, scoring 65 runs in four games, albeit against poor competition in Houston Baptist and Northern Colorado. With that said, Tech's offense will be explosive this season. Mark it down. That's even after losing some key cogs from last year's club. The other thing to watch with Tech is its pitching staff, which we believe could be the deeper from a talent standpoint in the Tim Tadlock era.
Hitter To Watch
OF Dylan Neuse
The Red Raiders were sizzling hot from an offensive standpoint Opening Weekend, and Neuse, along with T.J. Rumfield, was the ringleader. Neuse finished the first weekend with a .571 average, along with a double and six RBIs. He also had a .632 OBP. Neuse is a versatile defender and he's a hitter who can do it all — he can beat you with both power and speed/athleticism. Keep an eye on him this weekend in Round Rock.
Pitcher To Watch
RHP Clayton Beeter
Beeter will get the starting nod on Friday night, and he's come a long way since being primarily a hard-throwing bullpen piece for the Red Raiders. Beeter has an electric arm like many on this Texas Tech pitching staff. He'll sit in the low-to-mid 90s with his fastball, and he's coming off a strong first start, striking out six, walking one and allowing a run and two hits in six innings Opening Weekend. We'll see if Beeter can get the Red Raiders off on a positive note this weekend.
Newcomer To Watch
C Nate Rombach, 3B Jace Jung
The Red Raiders were so good offensively Opening Weekend, we're going with two newcomers to watch in Rombach and Jung. Rombach was the inaugural D1Baseball/Astro Turf Player of the Week after his ridiculous weekend, hitting .500 with two doubles, five home runs and 15 RBIs. Meanwhile, Jung, the younger brother of former star Josh Jung, hit .500 with two doubles, two home runs and 13 RBIs. It's going to be a long year for opposing pitchers if those two have strong campaigns to go with others such as Klein, Neuse and Dru Baker, among others.
Join the Discussion