The Fives: From Ordinary To Extraordinary
Analysis
Want to get in-depth coverage? Subscribe to D1Baseball
---
A couple of years ago, an assistant Division I coach who wanted to remain anonymous told me off the record that his team's leadership in the dugout "was so bad, the team just seemed to quit on us."
They had all the talent in the world, but when the captains of the team didn't care anymore their season went down the tubes.
After missing the NCAA tournament that year, a new set of players assumed the captain's roles and brought a new outlook and a new level of effort to the squad. The coaching staff felt almost like they barely had to do any coaching with that season's squad. Sure enough, that next season, with mostly the same players, that program got back to the NCAAs and made a good run in the month of June.
I bring that up because that is the perfect example of how a program's fortunes can turn a 180 from one season to the next just due to attitude and effort level. Of course, there are an endless number of reasons why a team can make a quantum leap forward from one year to the next, such as how injuries play a part or the adjustment time for a new coaching staff to go from year one to year two or just the maturation of a great recruiting class to slow the game down and make the adjustments to play better baseball at this level.
With that as a backdrop, I've culled out five teams who I think are going into 2018 with renewed vigor and should make a drastic improvement from last season.
Here are my five teams that could go from ordinary to extraordinary in 2018…
– MIAMI
2017 Record: 31-27, 16-13 ACC
Finish: First time in 44 years The U didn't go to the postseason.
Why They'll Be Extraordinary: 
Oh c'mon. The Hurricanes CAN'T have another crap-out season, especially since this will be the last go-round for legendary head coach Jim Morris. Yes, you read right. After 24 years at the helm of the Canes (and 12 years at Georgia Tech before that), the great maestro is stepping down. So finding some internal motivation won't be hard to do. Having every pitcher of note back from a staff that had a 3.77 team ERA is a good start to their rebuilding. The eighth-ranked recruiting class will fill a lot of spots in the defense/batting order. Fresh faces. Fresh energy.
– OKLAHOMA STATE
2017 Record: 30-27, 8-13 Big 12
Finish: Won Big 12 Tournament, 0-2 Fayetteville Regional
Why They'll Be Extraordinary:
Gah! The Pokes were pretty awful at the end of last season, going 4-9 down the stretch of the regular season. Then they got hot and won four straight to win the Big 12 Tournament and make the NCAAs, in a year they were obviously going to miss the Big Dance without the automatic bid. This time around the mound corps is deep and features a stout rotation with draft darlings Carson Teel and Jonathan Heasley at the front. Also watch for 6-foot-10 LHP Mitchell Stone, the prize recruit from an incoming class that some outlets had rated in the top 10. Plus the X-Factor: coach Josh Holliday's eternal optimism. The more positive you think, the more positive you'll play.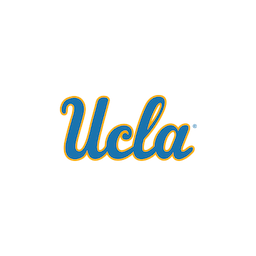 – UCLA
2017 Record: 30-27, 19-11 Pac 12
Finish: Went 0-2 at Long Beach Regional
Why They'll Be Extraordinary:
There is just too much talent for this team to have another near-.500 record. The nonconference schedule isn't quite as insane as normal, giving them more chances to pile up some W's. Also, the majority of the lineup will be sophomores, so you know they'll be looking to kick those freshman jitters at the plate and live up to potential (I mean, really, they're not going to hit 230th in the country again, I promise). The pitching staff is typical UCLA, strong and full of potential. This year, they'll see it all come together as the rotation of Jon Olsen (a Team USA alumnus), Jake Bird and Kyle Molnar all have high-draft potential. Plus, you know the Bruins, one year good, one year great, one year good, one year great, etc.
– RICE
2017 Record: 33-31, 16-14 CUSA
Finish: A 15-3 finish, including the C-USA tourney title earned their 23rd straight NCAA bid
Why They'll Be Extraordinary:
Yes the Owls made the Big Dance again, but it took a near-miracle. And even making the Regional title round won't quell the fact that they lost 31 games in 2017. This year, expect a return to the good old Owls with a dominant won-loss mark. There are some legit All American candidates in key positions, like SS Ford Proctor, C Dominic DiCaprio, ace Matt Canterino and RHP Ricardo Salinas, who was All-CUSA in 2016 but missed nearly all of 2017. The incoming class will play a big part but won't need to be leaned on. Still, look for 2B Trei Cruz and 3B Braden Comeaux to be future leaders.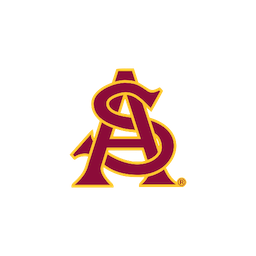 – ARIZONA STATE
2017 Record: 23-32, 8-22 Pac 12
Finish: Went 4-10 in May, including 0-6 in last six
Why They'll Be Extraordinary:  
Well to be fair, the Devils BETTER be extraordinary. This is ASU, one of the blue blood programs of college baseball and losing records won't do. Last year there were too many injuries, too much youth and no defense to be found. But (and this is a big but) the last two recruiting classes have been No. 1 and No. 6 in the recruiting rankings, so look for that to pay dividends here in 2018. Four freshmen and three sophomores are in the projected starting lineup, six of which were former MLB draftees. The coaching staff thinks the pitching rotation will be strong behind Spencer Van Scoyoc, Jake Godfrey and Eli Lingos. But watch out for the young arms, especially frosh RHP Boyd Vander Kooi, who could challenge for a weekend spot.
FIVE MORE TO WATCH

– Stetson, 27-29
Two absolute studs head up the rotation in Logan Gilbert and Brooks Wilson, who both pitched on the Cape last summer. Coach Steve Trimper's second season should go much more smoothly.
– Louisiana, 35-21-1
A four-year run of NCAA bids ended in 2017 for the Cajuns. But Tony Robichaux has a heavy dose of pitching returning. Even without ace Gunner Leger (lost to injury) the Cajuns have a deep arms corps.
– San Diego, 35-18-1
Despite 35 wins the Toreros missed the WCC Tournament. But with all three weekend starters and four infielders returning, led by ace Nick Sprengel who pitched for Team USA, this could be a special season.
– UCSB, 24-32
Gauchos get star SS Clay Fisher and ace Noah Davis back as leaders. If sophomore hurlers Chris Lincoln and Ben Brecht (both potential top seven round picks) pitch to their abilities, this team becomes dangerous.
– Duke, 30-28
Blue Devils won't go to Coach K levels but having stud OFs Griffin Conine and Jimmy Herron will bolster the lineup. Mitch Stallings, Ryan Day and Adam Laskey are stout weekenders and Al Pesto returns to take over the closer role after missing 2017.
Join the Discussion