Fullerton Super Regional Breakdown
Analysis
Washington (33-23) at Cal St. Fullerton (35-23)
Fullerton Super Regional Schedule
Friday: 2 p.m. ET (ESPN2)
Saturday: 6:30 p.m. ET (ESPNU)
Sunday (if necessary): *9 p.m. ET (ESPNU)
How Washington Got Here: The Huskies were just 17-17 overall and 8-6 in the Pac-12 after losing the first two games against California in late April. But they got red-hot down the stretch, winning their last five Pac-12 series, including sets against UCLA and Stanford. UW finished with 20 wins in the Pac and became the lowest-ranked RPI team (No. 63) to snag an at-large bid to the NCAA tournament this year. They stayed hot in the Conway Regional, going 3-0 as the No. 3 seed with two wins against UConn and one against host Coastal Carolina to win their first regional in program history.
How Cal State Fullerton Got Here: The Titans limped to a 10-15 start against a rugged first-half schedule, but as usual they found their stride in Big West play after dropping their conference-opening series against UC Santa Barbara. Fullerton finished 18-6 in conference to win the Big West title by three games, earning them an automatic berth out of the one-bid conference. As the No. 3 seed in the Stanford Regional, they took down the No. 2 national seed Cardinal for the second year in the regional round, allowing just five runs total in a 3-0 weekend that included a win over Big 12 tournament champion Baylor and a pair of wins over Pac-12 champ Stanford.
---
The Edge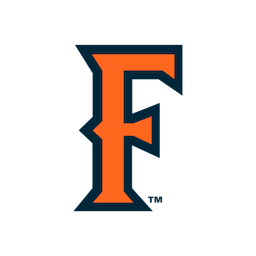 Starting Pitching: The Titans are characteristically stingy with free bases, ranking fifth in the nation in fewest walks allowed per nine innings, sixth in strikeout-to-walk ratio and 17th in ERA (3.41). Ace Colton Eastman (10-3, 2.20, 116-27 K-BB in 110.2 IP) has lived up to his preseason All-America billing, giving the Titans a marquee No. 1 starter. Juco transfer Tommy Wilson (6-0, 2.83) and freshman Tanner Bibee (3-5, 3.81) have emerged as two more quality starters who pound the strike zone and can miss bats, and both pitched very well in regionals. Washington ace Joe DeMers (7-3, 2.46) can match up with Eastman in the opener thanks to his fastball command, plus changeup and fierce competitiveness. No. 2 starter Jordan Jones (6-3, 3.80) is another bulldog strike-thrower, albeit without overpowering stuff, and lefty Lucas Knowles (5-5, 4.01) is a solid No. 3. But the Titans probably have a slight edge in all three matchups. Fullerton's starter for a potential third game is TBA, and power-armed righty Andrew Quezada (4-5, 3.90) is another option, having made 14 starts this year. Edge: Cal State Fullerton.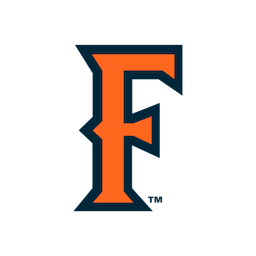 Bullpen: The Huskies have the reliever with the best numbers in this series: senior closer Alex Hardy (4-2, 2.08, 8 SV, 56.1 IP) is a rock with plenty of experience at the end of the game. True freshman Stevie Emanuels (3.80 ERA) and redshirt freshman Josh Burgmann (3.00 ERA) give UW two more quality righties to serve as a bridge to Hardy, and fellow freshman Dylan Lamb (3.95) has also made 17 appearances. The Titans have the bigger arms at the back, with proven co-closers with swing-and-miss stuff in Blake Workman (3.02 ERA, 5 SV in 56.2 IP) and Brett Conine (3.96 ERA, 10 SV, 38.2 IP), both of whom average more than a strikeout per inning (something none of the UW relievers have done). Fullerton will lean heavily upon that duo late in games, but either Bibee or Quezada will also work out of the bullpen, providing some insurance in case one of the starters scuffles. Overall, the Titans get a slight edge because they have more experience and better pure stuff in the bullpen — but it's close. Slight Edge: Cal State Fullerton.
Offense: Neither one of these teams is an offensive juggernaut — Washington ranks 208th nationally in scoring (5.1 runs per game), while Fullerton ranks 229th (4.8 runs per game). But both offenses have heated up down the stretch, and Washington has more firepower in the lineup, with a marquee power threat in Joe Wainhouse (17 HR), plus two more legitimate extra-base threats in Levi Jordan (8 HR, 16 2B) and Nick Kahle (5 HR, 19 2B). Braiden Ward (.302, 12 SB) and Mason Cerrillo (.342) give the Huskies a pair of effective catalysts atop the lineup; that top five is tough, and the return of A.J. Graffanino and Willie MacIver from injury make the lineup deeper. The Titans have hit just 13 home runs as a team (288th out of 300 teams in the nation), but they can hit some doubles and triples, and they excel at manufacturing offense via sacrifice bunts and situational hitting. Fullerton is not a very physical team, but Daniel Cope (5 HR, 12 2B) and Ruben Cardenas (4 HR, 13 2B) have emerged as quality run producers with some strength in the heart of the lineup. Hank LoForte (.338) and speed demon Mitchell Berryhill (.303, 10 SB) make the offense go out of the first two spots in the order, and juniors Sahid Valenzuela and Jake Pavletich can drive the gaps in the second half of the order. The Titans are certainly more potent than they were in the first half, but Washington has a clear advantage in the offense category. Edge: Washington.
Defense: These are both fundamentally sound defensive teams, but Washington has a slightly better fielding percentage (.976 to .973), and the Huskies have more physically gifted defenders. Jordan has made a smooth transition from second base to shortstop, and he and Graffanino are standouts in the middle infield. Maciver gives the infield a third standout at the hot corner, and Kahle is solid behind the plate, though he can be run upon (he's thrown out just 28 percent of basestealers). Ward's speed gives him excellent range in center field. The Titans have their own very good middle infield duo in Valenzuela and LoForte, who are fielding .957 and .970, respectively. Like Kahle, Cope has thrown out just 28 percent of basestealers, but like Kahle he's a solid receiver and blocker. Berryhill and Cardenas cover plenty of ground in the outfield. Slight Edge: Washington.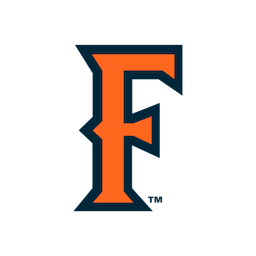 Experience/Intangibles: Fullerton is loaded with veterans from last year's Omaha run. This is a gritty, savvy group of players who just know how to win in the postseason, and they have the advantage of playing at home. Washington's upperclassmen played in a regional in 2016, but none of them have experienced a deep postseason run. These are uncharted waters for this program. Edge: Cal State Fullerton.
---
Team Scouting Reports
AN OPPOSING COACH BREAKS DOWN WASHINGTON:
--- Already a subscriber? Log In
.
Join the Discussion