On The Upswing: Week Two Rising Teams
Analysis
Each week, D1Baseball editors Aaron Fitt and Kendall Rogers take a look at 10 teams that raised their profiles over the weekend. Which teams are On The Upswing after second week of the season?
We've got the scoop:


Aaron Fitt's Five
College of Charleston
Last week, Connecticut made the biggest splash in college baseball, taking a series from preseason No. 4 Louisville. This week, the Cougars took two of three from the Huskies, improving them to 6-1 on the young season. After dropping Friday's opener, Charleston bounced back with a 7-2 win Saturday, as explosive leadoff man Dupree Hart (3-for-4, 2B, RBI) and fellow veteran Danny Wondrack (2-for-4, HR, 3 RBI) led the offense, and relievers Josh Price (3.2 IP) and Nathan Ocker combined to work 4.1 scoreless innings. Hart added three more hits, another double and two more RBIs on Sunday, and third baseman Chaz Davey cranked a two-run homer, as both of them continued their hot starts. Ocker, one of the nation's most established, consistent closers, worked two more scoreless frames Sunday to earn his first save.
Illinois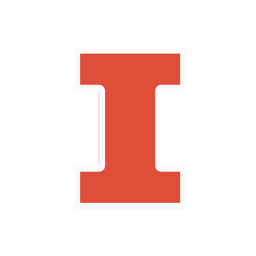 The Illini improved to 6-0 on the season and moved into the D1Baseball Top 25 after sweeping a road series at Florida Atlantic. Illinois showed plenty of grit, coming from behind with four runs in the ninth to win Friday, as Jeff Korte delivered a game-tying three-run homer, and Zac Taylor worked a bases-loaded walk to provide the winning run. Preseason All-America second baseman Michael Massey has been limited to DH duties by injury, but that hasn't stopped him from raking: he had three hits Saturday and is batting .391 on the young season, while the toolsy Taylor is off to an even hotter start (.429/.467/.679). Wily southpaw Andy Fisher (6 IP, 2 H, 1 ER, 3 BB, 9 K) was dynamite Saturday, and power-armed righty Cyrillo Watson battled his way through five innings Sunday, when Illinois won a wild 11-10 slugfest on Jack Yalowitz's RBI single in the 10th.
NC State
The Wolfpack, was the 26th team in our Top 25 rankings this week, just missing out to cold-weather Illinois for the final spot. Like Illinois, the Pack is undefeated, after a 4-0 week that included nice wins over Elon, Kent State, Michigan State and Coastal Carolina (the latter three in Conway, S.C.). The NC State bullpen was nearly untouchable on the week, allowing just one run in 27.2 innings over four games. NCSU looks committed to a committee approach to its pitching — its longest start of the week was four innings by Friday starter Jason Parker — and that plan is working to perfection so far, because the Pack has the depth and versatility to make it work. Preseason All-America shortstop Will Wilson led the offense over the weekend, with three straight multi-hit games and seven hits overall on the weekend. Fellow preseason All-American Patrick Bailey delivered a game-winning homer in the 11th on Sunday to lead NC State past No. 21 Coastal Carolina.
Oregon
The Ducks acquitted themselves well in a very difficult opening weekend test, winning the opener but losing the series at No. 3 Texas Tech. They followed that up with an impressive sweep over a Saint Mary's club that had been riding high after its own four-game sweep of Washington State a week earlier. Even more impressive, Oregon did it without preseason All-America ace Kenyon Yovan, who was sidelined with what has been described as a "sore hand". Cole Stringer (6 IP, 3 H, 1 ER, 2 BB, 6 K) stepped up in Yovan's absence in the opener, as the Ducks scratched out a 3-2 win on a walk-off sacrifice fly in the ninth. Super-talented righty Ryne Nelson (6 IP, 4 H, 1 R, 0 ER, 2 BB, 9 K) was dominant in the second game (when he bested preseason All-American Kevin Milam), and freshman Aaron Zavala supported him with three hits and two RBIs. Zavala added three more hits and Gabe Matthews bashed a three run homer in the series finale, a 5-4 victory behind Cullen Kafka (6 IP, 5 H, 3 ER, 3 BB, 7 K). The Ducks are in a great position at 4-2 after two challenging series that should help their RPI in the long run.
Sam Houston State
The Bearkats improved to 5-1 on the season after sweeping a three-game set from Sun Belt power Louisiana. Outfielder Clayton Harp had a huge weekend to lead the Sam Houston offense, hitting .571 with a 1.214 slugging percentage and three homers in three games, along with nine RBIs and five runs. Ace Hayden Wesneski (6 IP, 5 H, 3 ER, 2 BB, 10 K) was strong in the series opener, a 7-5 SHSU victory. The second game was a back-and-forth 9-8 affair, and Harp scored the winning run on a passed ball in the ninth. Harp, Gavin Johnson and Diego Davila had three hits apiece to spearhead a 13-hit assult in the finale, and the Bearkats got strong pithcing from Nick Mikolajchak (5.1 IP, 5 H, 2 R, 1 ER) and Riley Gossett (3 IP, 2 H, 0 R). SHSU will carry some momentum into the Frisco Classic this weekend.
Kendall Rogers' Five
Cal Baptist
How about the start to the season for the Lancers? They're making the tradition to Division I Baseball in impressive fashion with a 9-0 record. Luke Navigato is having a solid campaign offensively with a .421 average, four doubles, three home runs and 11 RBIs, while the starting duo of Andrew Bash and Jorge Valerio have struck out 17 and walked just two in a combined 24 innings. CBU will certainly have tougher tests in the near future, but what a start for a program just now making the transition to Division I.
Houston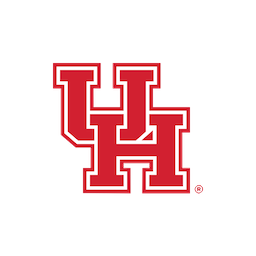 Wash, rinse, repeat, the Cougars are good yet again under coach Todd Whitting and his coaching staff. The Cougars picked up a huge home series win over Arizona this past weekend, and senior slugger Joe Davis continues to impress, hitting a team-high .333 with four home runs and 10 RBIs, while highly touted Jared Triolo also is having success. On the mound, reliever Fred Villarreal is meeting expectations, having not allowed a run in 10.1 innings. Whitting admit the Cougars are far from a finished product, and they'll have a chance to make another statement this weekend at the Shriners College Classic.
Indiana State
The Sycamores are off to a terrific start this spring, winning their first six games and being one of 18 undefeated teams in college baseball. Triston Polley is meeting expectations for the Sycamores, carrying a 0.90 ERA in two starts and 10 innings. Meanwhile, Max Wright leads the way with a .471 average, while Roby Enriquez has a .500 OBP in 23 at bats. While DBU leads the way in the Missouri Valley for now, the Sycamores could become that second team in the mix with Missouri State struggling through the first two weeks. In case you're wondering, ISU hasn't reached the NCAA tournament since 2014.
Oklahoma
The Sooners entered the season with some question marks, but things look good for Skip Johnson's club at the moment, sitting at 6-1 overall after a trip to the West Coast. Ty Hardman has been a bright spot at the plate, while the rotation of Nathan Wiles (1.29), Cade Cavalli (1.59) and Levi Prater (2.53) have been pluses as well. Cavalli's rise is particularly intriguing, considering he's the key to their season. He has elite stuff and big-time velocity. OU is trending the right direction.
Richmond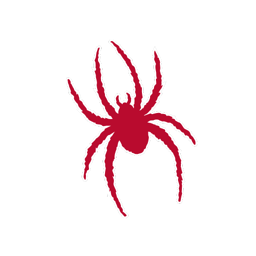 Tracy Woodson's Spiders appear to be taking a huge step forward this season. It's still early, but the Spiders are 6-0 entering Tuesday's game against Duke and have one of the nation's better offensive lineups with a .321 average. D.J. Lee and Sage Bruhl are hitting .409, while Jordan Schulefand and Tyler Plantier are each hitting .400. Richmond is hitting well over .300 and should be a treat to watch  as the season progresses.
Join the Discussion