The Ouch List: Week Five
Analysis
• Want more D1Baseball.com coverage? Subscribe Today
---
Great Googily-Mooley! I have to say, the opening weekend of conference play could not have left us more slackjawed than we've been so far this season. I mean, did you see all the sweeps in the SEC? Oof. It also means there is more pain to dole out and infuse into this week's Ouch List. Much like that "Mayhem" dude from the All State commercials, my best advice is to insure yourself with a couple wins and avoid the Ouch List here.
Here's the biggest victims of the mayhem that took place this week.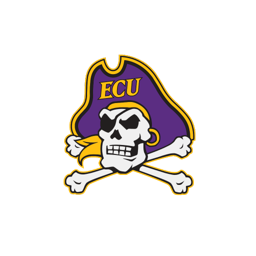 – East Carolina.
What Happened: Lost all three games to Mercer.
Why It Hurts: There seems to be a lack of clutch to this team.
First off, Mercer is now 17-4 on the season. They're tough. And the Bears are also going to be a very good team come June. I'm willing to bet they'll be a horribly tough draw for any home team hosting a Regional. But the Pirates have to be kicking themselves, knowing they out-hit the Bears 37-32 on the weekend but only had 14 runs to show for it. They also stranded 30 base-runners in the three games.
– Rice. 
What Happened: Swept in three at Old Dominion.
Why It Hurts: The Owls haven't missed the NCAAs since 1994.
This might be the last time you see the Owls on the Ouch List. Why? Because when teams become irrelevant they no longer get consideration for mention here. That might be the biggest "ouch" of all, I know. But this weekend's losses to the Monarchs were also a bit extra painful, losing 6-5 and 3-2 on Friday and then 2-0 on Saturday. All close games. All losses. This just ain't Wayne's year man.
– Florida. 
What Happened: Swept in three games at Auburn
Why It Hurts: Because you have to win on the road at some point.
It isn't like losing a few games on the road in the SEC is anything to sneeze at, but when you see a Top 20 team go 0-fer in all of their road games, it raises a red flag. With the three losses to Auburn, 14-3, 2-1 and Sunday's 6-5 jog-off loss on a throwing error, the Gators are now 0-6 on the road this season. Keep an eye on the Gators as they'll host LSU next weekend and then play at FSU for one and at much-improved Missouri.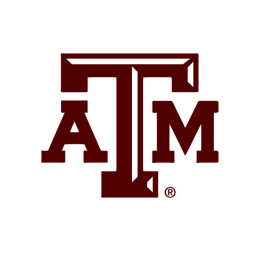 – Texas A&M
What Happened: Swept at home by Kentucky.
Why It Hurts: Re-read the above sentence, "at home"
They call it #OlsenMagic. But obviously the Magician's Code had been broken. This weekend actually was a rabbit-out-of-the-hat type of thing because I'm not sure ANYone saw this coming. Kentucky is a decent team but nobody had them pegged for an SEC challenger, but here we are. UK won 6-0, 7-6 and 11-7. Prior to this weekend the Cats were a pedestrian 12-6 with a lot of ups and downs, including getting swept at North Carolina and sweeping three from UC Santa Barbara. But this one really makes a statement and could change everything.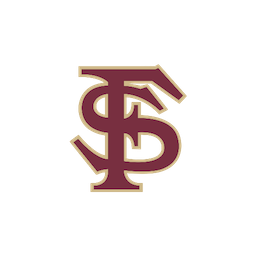 – Florida State
What Happened: Lost four of five this week.
Why It Hurts: They are obviously not comfortable with the No. 1 mantle.
I've covered college baseball since before electricity and I'm not sure I've seen a team react this bad to being a newly named No. 1 team in the rankings. It started with a pair of mid-week losses, 1-0 at Florida and 5-2 at Florida Gulf Coast. Then, this weekend, after an impressive 9-2 win on Friday night at Virginia Tech, all seemed back to normal for the Noles. But my GAWSH, after taking a 10-2 lead in Saturday's game, the 'Noles pitching and defense gave up 28 runs from that point on Saturday and Sunday in 13-12 and 17-0 losses.
– Texas
What Happened: Lost three at home to Texas Tech
Why It Hurts: Lost momentum, shots to the ego.
Texas was up on its high horse after sweeping UCLA and then beating Texas A&M in the midweek. But all those good vibes disappeared when Big 12 rival Texas Tech came to town and won all three games, two of them by identical 2-1 scores. Sunday's game ended up 8-5 in the Red Raiders favor in a game the Longhorns were out-hit 15-4. Even the magic of Kyle Johnston couldn't help as he was battered for four hits and two earned runs in the 10 batters he faced.
– Ohio State.
What Happened: Swept at Xavier
Why It Hurts: So close, but yet so far, in losing to a "little brother"
Let's start this off by stating the obvious, The X is one bad-axe team. Talking to Indiana head coach Chris Lemonis he told me that they played Xavier in some fall games and "We saw everyone on their staff and every one of those guys can really pitch." But the thing that hurts so much for the Buckeyes is that they lost all three games by a single run, 3-2, 5-4 and 6-5. And on top of that, all three losses happened by giving up the losing run in the final inning. Aye-yaye-yaye.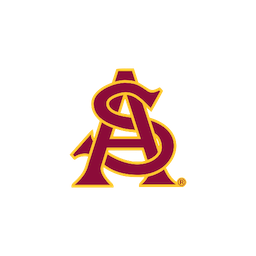 – Arizona Sate
What Happened: Lost three to visiting Oregon State
Why It Hurts: Those young bats got their confidence squashed
With the large amount of young players dotting the lineup, you know that this is going to be one of those up-and-down seasons for the Devils. Look no further than their trip to take on No. 1 TCU, where they beat them on Friday before losing the last two games. But here, not sure we could've predicted that the Sun Devils would lose all three game stop OSU, especially by getting just one run, nine hits and six walks in the 27 innings played. On top of that, they also struck out 31 times. That's a rough way to start the Pac 12 rigors.
– Tennessee
What Happened: Lost all three games to South Carolina
Why It Hurts: It tells us this might not be the Vols year… again
Ack! Dave Serrano needs a breakout year. It's early, obviously, but this wasn't the kind of message UT wanted to send in its first weekend of SEC play, especially since the Vols had raced out to a 12-1 mark. And it wasn't just losing three straight to the Gamecocks, the Friday and Sunday games weren't that close, 7-1 and 10-2, and Saturday's game saw the Vols lose 6-4 in 10 innings despite holding the 'Cocks to just four hits.
Join the Discussion