The Ouch List: Week Three
Analysis
Want to get in-depth coverage? Subscribe to D1Baseball
---
You can call this week the calm before the storm. This was the "warmup weekend" for next week's epic schedule of games. So being on this week's Ouch List might not be so bad. However, if you find your favorite team has a ticket punched for next week's ride on the Pain Train, you better prepare yourself.
This was a calm schedule of games this week, so finding riders on the train were a little bit tougher than normal. But next week's slate is the best collection of non-conference matchups and tournaments in the entire 2018 schedule. So you better hope your team saves some face next week. It's that important.
For now, here are the members of this week's Ouch List. Some of them I am sure will still find a post-season home come June. They just tripped a little bit this time around. Don't make it a habit boys.
All aboard.
– RICE

What Happened: Swept in four games at Stanford.
Why It Hurt: Because you'd figure they'd get at least one win, maybe two.
Aw crap. Wayne is gonna be hacked off at me. I'm a known Rice homer, but now I've gotta put them on the Ouch List. But you know what, they deserve it. The Owls not only didn't get a single W in four games on The Farm, none of the games were particularly close, losing them by a combined 22-8. What hurts even more is that the Owls actually out-hit the Cardinal in two of those games. But the lack of a clutch hit escaped them this weekend as the Navy Blue and Gray went 5-for-28 with runners in scoring position. Aye-yaye-yaye.
– YALE

What Happened: Went 0-4 at the Campbell Invitational.
Why It Hurt: Saturday was particularly painful.
In two games vs. Miami (Ohio) at the Campbell Invitational, the Bulldogs suffered a pair of one-run losses. Both games were scheduled to be seven inning contests and Miami won game one 2-1. Then game two was a knock-down, drag-out 16-inning affair that saw Yale score the go-ahead run in the top of the 16th to go up 3-2. But Miami came storming back in the bottom of the frame to score a pair of runs and pull out a 4-3 heart-crusher. Yes, I know the Bulldogs have had very little outside work prior to this trip down to Buies Creek, North Carolina, but it's still worth mentioning that they struck out 40 times in four games. Worry not Elies, things will get better and I'm betting I'll see you in the Ivy League Playoffs again in May.
– MISSISSIPPI VALLEY STATE
What Happened: Lost all three games at New Mexico State
Why It Hurt: Because this was an "oh the humanity!" type of losing weekend.
Why do we have this in our sport? The Aggies beat the Delta Devils by a combined 74-4 score. This wasn't even competitive AND is going to balloon the Aggies' offensive stats off the freakin' charts. That is, until they face some real pitching in a couple of weeks. This was just ugly in so many ways. Who the hell scheduled this weekend? Oh, and as if these three games wasn't enough, the Devils also lost a 10-5 decision to D2 Delta State back on Tuesday. Oi vey.
– MANHATTAN

What Happened: Lost three games at Cal State Northridge
Why It Hurt: Just like MVSU above, it was an avalanche of scoring on them.
The Jaspers had to be feeling some amount of confidence going out West to take on the Matadors, especially after they put some damage on Stetson All American Logan Gilbert last week, knocking him for five hits and five runs in 5.1 innings, while taking a 5-2 lead on the Hatters. Well that is long in the rear view mirror now, especially after CSUN crushed their confidence with three wins by a combined 57-11. The Matadors mashed 11 home runs in the Friday-Saturday wins, which came by 21-5 and 31-5 counts.
– CAL STATE FULLERTON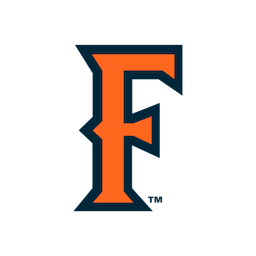 What Happened: Went 1-3 on the week
Why It Hurt: Titans now drop to an un-Titan-like 1-6 on the year.
Man alive. The Titans just can't seem to put a complete game together. Take for example this weekend vs. Houston. On Friday night they won 2-1, but did so despite gathering only three hits from their offense. Then, on Saturday and Sunday, the Titans accounted for 23 hits, but the defense committed seven errors and they relinquished eight unearned runs to the Cougars in 9-4 and 10-5 losses. Fullerton also lost a 2-0 mid-week game to Nevada. All American reliever Brett Conine threw five innings in three appearances, giving up eight hits and six runs with just two strikeouts.
– NORTH CAROLINA

What Happened: Went 1-4 this past week
Why It Hurt: They lost that series at "little brother" East Carolina
Man, the Tar Heels got a real shot to the ego this week. After midweek losses to UNC Wilmington and St. John's, they took on in-state little brother ECU in games played in Greenville, at the Durham Bulls park and at Boshamer Stadium. ECU took games one and three by scores of 2-1 and 12-0. The even more painful part for the Tar Heels is that in those two losses, their bats managed just five hits and struck out 22 times. If not for the charity of the Pirate pitchers in the 5-4 UNC win at the Bulls park – 12 walks – the Heels might've gone 0-fer this weekend. Gulp.
– WASHINGTON STATE

What Happened: Lost all three games at Alabama
Why It Hurt: I had the Crimson Tide under "Upset Alert"
Maybe I should put myself down on the Ouch List here instead of the Cougars because I had the Crimson Tide pegged on "Upset Alert" on my Twitter feed on Friday morning (to my defense, I also had North Carolina, Texas, Arkansas and Dallas Baptist as well and all of them lost two or more games. So there.) Anyway, the Tide put it in my face winning all three games by a combined 29-9. Bama's offense accounted for 39 hits,16 walks and six plunkings on the weekend.
– DALLAS BAPTIST

What Happened: Swept in three games at Clemson
Why It Hurt: Their chance for the spotlight was at hand and they faceplanted.
Damn you DBU. Oh wait, I forgot this is a faith-based institution… make that, Dang you DBU. You guys are a great program that has a long tradition of winning baseball and I dig you guys a lot. But going to Clemson was a chance to get the college baseball geeks attention right away this season. Arrrrrrrgh. The Pats lost the first two games in blowout fashion (12-1 and 9-1), then, just to make it hurt a little bit more they dropped game three by a chinny-chin-chin-like 3-2 score. The worst part is that the Patriots ended the ninth inning with the bases loaded but saw their last two batters strike out.
– MARYLAND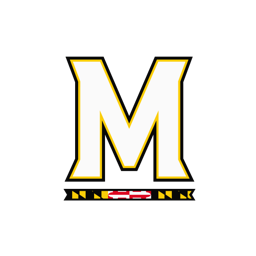 What Happened: Went 1-2 vs. Army
Why It Hurt: Because they went 1-2 vs. Army
C'mon Terrapins. This was Army. They protect our country better than any organization in the history of the world, but a potential high RPI team at the end of the year? Not so much. No, the Terrapins should NOT have lost this series. In 18 innings of work in two losses, the Terp bats managed just nine hits in all. Look, no offense to the Black Knights of the Hudson, they are going to be a witch to deal with in the Patriot League this year, but UMd needs a bounce-back week, big time. The next big challenge for them will come in three weeks when they travel to East Carolina.
Join the Discussion