Oxford Regional Preview: Rebels Eyeing Postseason Run
Analysis
Regional Schedule/Results| Regional Scoreboard
Checking The Field
Ole Miss won four games in six days in Hoover and was rewarded with a host site. We will see if its inspired performance continues as they host a strong pitching club in Illinois and an experienced postseason contender in Clemson. Add in OVC champ with their 12-game winning streak and this could be an exciting weekend in Oxford.
1. Ole Miss : Regular Season Results | Team Stats and Leaders 
2. Illinois: Regular Season Results | Team Stats and Leaders
3. Clemson: Regular Season Results | Team Stats and Leaders
4. Jacksonville State: Regular Season Results | Team Stats and Leaders 
Oxford Regional Superlatives
Most Exciting Player: Zac Taylor, Illinois
After batting only .226 last season, Illinois outfielder Zac Taylor has raised his average to .331 and kept his power by hitting another 10 home runs in 40 games this year. Add in the speed to steal 20 bases and defend on a great defensive club in center field and you have a player to watch this weekend.
Best Hitter: Grayson Byrd, Clemson
Grayson Byrd has come a long way since getting 33 at bats as a freshman at LSU. Now at Clemson, the first baseman bumped his batting average from .243 a year ago to hit a team-leading .315 this season for the Tigers. He also smoked 15 doubles and 15 home runs while knocking in 56 runs as the key cog in the Tiger lineup.
Best Defensive Player: Cooper Johnson, Ole Miss
Some astute observers feel Ole Miss' Cooper Johnson has Major League catching skills right now. Extremely athletic behind the plate, errant balls rarely get by him. He also provides a looming presence  with the kind of arm that overtakes good base stealing leads.
Best Pitcher: Will Ethridge, Ole Miss
Will Ethridge moved from closer into the top of the Ole Miss rotation and has matched up pretty well with a who's who of SEC baseball each weekend. He will try to set the tone again this weekend as the veteran presence in a young, talented rotation.
X-Factor: Ryan Olenek, Ole Miss
Ryan Olenek is Ole Miss' leading hitter. A versatile player, he has moved from the outfield to third base and now has even filled a gap as an extra option pitching in relief. He can affect the game in so many ways.
Best Starting Rotation: Ole Miss
Ole Miss leans heavily on Ethridge and freshmen Doug Nikhazy and Gunnar Hoglund. All pitched really well in their starts in the SEC Tournament. If that continues, the Rebs will be tough to beat.
Best Bullpen: Illinois
Odds are if Illinois flips the ball to closer Garrett Acton, they win the game. He has 19 saves and has given up only 12 hits all season. He isn't alone either. The Illini have plenty of options when they make the call to the pen.
Best Offensive Team: Ole Miss
Ole Miss has a nice blend of batting average guys and power threats. Especially on a hot day at Swayze, they can put up crooked numbers in a hurry.
Best Defensive Team: Illinois
Illinois leans on their pitching and defense. It is a sound strategy considering they are fielding .982.
No. 1 Seed Win Probability (1-10): 6. If the Ole Miss from Hoover made the trip home to Oxford, it'll will win this regional. If they don't get the deep pitching starts, then things could get interesting especially since they will see an ace in game two, regardless of which bracket Friday's game puts them in.
Oxford Team Breakdowns
Ole Miss (37-25, 16-14 SEC)
Parker Caracci has regained his clutch qualities. (Ole Miss)
As Ole Miss entered the SEC Tournament last week, some were considering this season a disappointment. Losers of five of six and all four games against rival Mississippi State, the Rebels looked like they might just play out the string. Instead, they go 4-2 in Hoover rolling all the way to Tournament finals where they lost in walk-off fashion to CWS favorite Vanderbilt. Their showing in Hoover pushed their RPI up ten spots to number 22, which earned Ole Miss the number 12 overall seed and a host spot this weekend.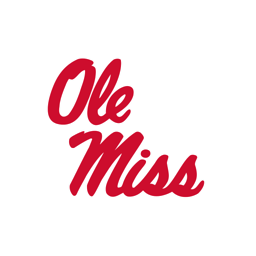 Coach Mike Bianco hopes his team didn't exhaust all their positive energy during this year's surprise tourney run. Rebel fans certainly recall how last season Ole Miss won the SEC Tournament only to fall the next week in their home regional to Tennessee Tech.
Use the Coupon Code 2019Promo and get 25% Off an Annual Subscription!
--- Already a subscriber? Log In
.
Join the Discussion