State Of Baseball: Midseason Report
Analysis

• Midseason Field Of 64 Projection
---
With seven weeks in the books and seven more to play before most conference tournaments begin, we've reached the rough halfway point of the college baseball season, which means it's time for our Midseason Report in lieu of our usual Weekend Preview. Let's take a look back at some of the highlights of the first half, and name our midseason All-Americans and a few other midseason awards as well.
D1Baseball Midseason All-America Team
| Pos. | Player, School | Year | AVG/OBP/SLG | AB | R | H | HR | RBI | SB |
| --- | --- | --- | --- | --- | --- | --- | --- | --- | --- |
| C | Joey Bart, Georgia Tech | So. | .339/.411/.704 | 115 | 25 | 39 | 11 | 31 | 2 |
| 1B | Brent Rooker, Mississippi State | R-Jr. | .436/.524/.949 | 117 | 28 | 51 | 12 | 50 | 14 |
| 2B | Jeff Moberg, Tennessee | Sr. | .389/.455/.620 | 108 | 22 | 42 | 6 | 19 | 4 |
| 3B | Jake Burger, Missouri State | Jr. | .385/.478/.761 | 109 | 30 | 42 | 11 | 31 | 2 |
| SS | Jake Scheiner, Houston | Jr. | .400/.452/.791 | 110 | 21 | 44 | 10 | 33 | 1 |
| OF | Adam Haseley, Virginia | Jr. | .410/.507/.718 | 117 | 36 | 48 | 9 | 29 | 7 |
| OF | Jeren Kendall, Vanderbilt | Jr. | .323/.414/.653 | 124 | 34 | 40 | 10 | 29 | 11 |
| OF | Matt Wallner, Southern Miss | Fr. | .333/.472/.667 | 99 | 23 | 33 | 9 | 24 | 2 |
| DH | Keston Hiura, UC Irvine | Jr. | .389/.504/.744 | 90 | 23 | 35 | 6 | 21 | 1 |
| UT | Brendan McKay, Louisville | Jr. | .409/.522/.659 | 88 | 25 | 36 | 5 | 20 | 0 |
| Pos. | Player, School | Year | W | L | ERA | G | SV | IP | H | BB | SO |
| --- | --- | --- | --- | --- | --- | --- | --- | --- | --- | --- | --- |
| SP | J.B. Bukauskas, North Carolina | Jr. | 5 | 0 | 0.96 | 7 | 0 | 47 | 24 | 11 | 70 |
| SP | Steven Gingery, Texas Tech | So. | 6 | 0 | 0.93 | 7 | 0 | 48.2 | 26 | 13 | 54 |
| SP | Luke Heimlich, Oregon State | Jr. | 5 | 0 | 0.52 | 7 | 0 | 52 | 26 | 10 | 55 |
| SP | Casey Mize, Auburn | So. | 4 | 1 | 1.58 | 7 | 0 | 45.2 | 41 | 7 | 63 |
| RP | Nate Harris, Louisiana Tech | Sr. | 3 | 0 | 0.76 | 13 | 7 | 35.1 | 21 | 3 | 50 |
| UT | Brendan McKay, Louisville | Jr. | 4 | 1 | 1.18 | 6 | 0 | 38 | 25 | 9 | 57 |
Midseason MVP
Brendan McKay, lhp/1b, Louisville
There are a handful of players with louder offensive numbers than McKay, and a couple of guys who can match or slightly exceed his pitching numbers. But the fact that McKay is pretty clearly one of college baseball's five best hitters AND five best pitchers is simply remarkable. It would be impossible for any other player to provide as much value as McKay has provided for Louisville during the first half.
For a while, the numbers were simply staggering. Until he gave up three runs over seven innings at NC State in Week Six, McKay actually had a higher batting average (.466 at that time) at the plate than ERA off the mound (0.36). But at the halfway point, he's "cooled off" to the tune of .409/.522/.659 with five homers, 20 RBIs and a 21-14 walk-strikeout mark. Off the mound, he's 4-1, 1.18 with a 57-9 strikeout-walk mark in 38 innings over six starts (he missed one start with a minor injury).
McKay's two-way prowess is nothing new, of course. He has been college baseball's premier two-way player ever since he arrived at Louisville; in fact, he earned D1Baseball's first-team All-America slot at the UT position after both his freshman and sophomore seasons.
But amazingly, McKay has taken his game to a higher level as a junior. A physical, durable lefthander with superb command of his 89-92 fastball that bumps 93, his hammer curveball at 77-82 and an improved changeup, McKay seems almost certain to be selected near the top of the draft as a pitcher. If he had never toed the rubber, he would have a very bright future in pro ball as a polished lefthanded hitter with a quiet approach and emerging power. But Louisville doesn't have to make that choice; the Cardinals just get to enjoy a third straight year of incredible production from college baseball's most valuable player.
—Aaron Fitt
Midseason Top Hitter
Brent Rooker, 1b, Mississippi State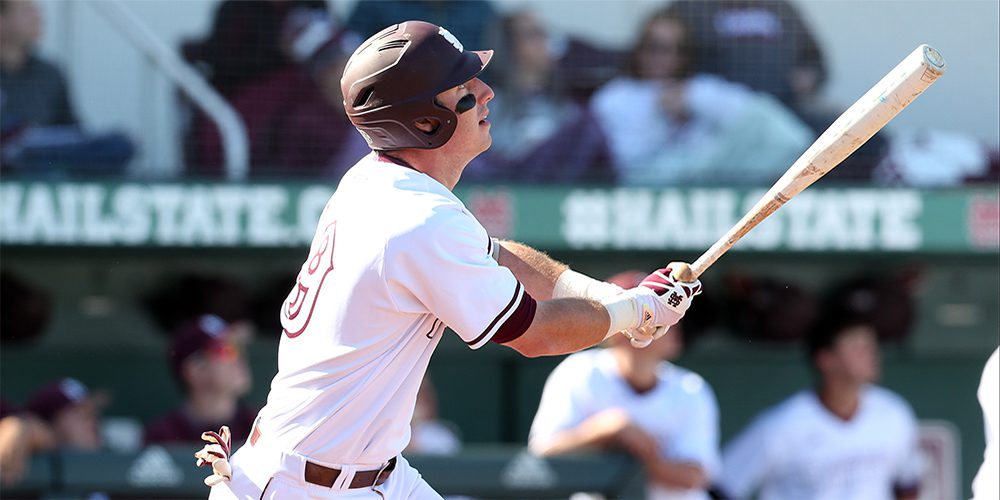 Brent Rooker, Mississippi State (MSU Photo)
Rooker was already a very good hitter as a redshirt sophomore last year, when he hit .324 with 11 home runs and 54 RBIs for a loaded Mississippi State club. He was drafted in the 38th round by the Twins and elected to return to school for his fourth year, and that decision couldn't have worked out any better — for Rooker and for the Bulldogs.
Early in his career, Rooker tantalized with his combination of size (6-foot-4, 220 pounds), raw power and surprising athleticism, but it took him a couple of years to put it all together. Now, he is simply the most dangerous hitter in college baseball. With a .436/.524/.949 line to go along with 12 homers and 50 RBIs, Rooker leads the nation in OPS, slugging, RBIs, doubles (18) and total bases (111). He ranks fourth in batting — and he even cracks the national top 20 in stolen bases (14 steals in 17 tries). And Rooker has shown valuable defensive versatility, sliding from a corner outfield spot to first base in order to provide MSU with more lineup flexibility.
With each passing day, Rooker provides more memorable highlights. I saw him deliver a walk-off hit back in Week One against Western Illinois. He delivered another just yesterday against Florida International — launching his second homer of the game in the 10th inning to break a 7-7 tie. The Brent Rooker Show should remain a hot ticket in the second half, as plucky Mississippi State makes a run at the postseason.
THE GAME WINNER!! @Brent_Rooker19, HAVE A DAY!#HailState pic.twitter.com/n9DM9Z2QJn

— MSU Baseball ⚾ (@HailStateBB) April 6, 2017
—Aaron Fitt
Midseason Top Pitcher
J.B. Bukauskas, rhp, North Carolina
North Carolina's J.B. Bukauskas (Aaron Fitt)
The competition for this honor is stiff, and reasonable minds might prefer McKay or Oregon State's Luke Heimlich. But we're going with Bukauskas, who has college baseball's most electric stuff and has used it to thoroughly dominate his opposition.
UNC's junior righthander has gone 5-0, 0.96 through seven starts, and he's done it against top-tier competition (the Tar Heels rank third in strength of schedule). He is tied for fourth in the nation with 70 strikeouts compared with just 11 walks in 47 innings. He was very good as a sophomore last year, but he is even better now. Not only has he lowered his ERA from 3.10 last year to 0.96, but he's also increased his strikeout rate (from 12.8 per nine innings to 13.4) and decreased his walk rate (from 3.3 per nine innings to 2.1).
Bukauskas continues to attack hitters with a fastball that consistently sits 93-96 mph deep into games and can tough 97-98 from time to time. He continues to feature college baseball's best slider, a tight, late-breaking wipeout pitch at 84-87 mph. And he has made great strides with his 83-86 changeup, which he can use to get soft contact early in counts against lefthanded hitters.
Bukauskas is still not quite a finished product — he said he wants to get better at locating all his stuff to the arm side, and he wants to develop even more confidence in his changeup, to the point that he can throw it in any count. But he has refined his feel for pitching a great deal since he arrived on campus, and now his combination of filthy stuff and good command makes him college baseball's best pitcher.
—Aaron Fitt
Midseason Top Freshman
Braden Shewmake, 2b, Texas A&M
Texas A&M's Braden Shewmake (Aaron Fitt)
When Texas A&M lost a double-digit number of players to the draft last summer, it was obvious that some newcomers would have to immediately step in and fill some massive roles. As fall workouts continued in College Station, there was a surprising amount of buzz about a certain young infielder. His name was Braden Shewmake.
As long as I've been doing this job, freshman fall heroes have been aplenty in college baseball. But once spring arrives, many of those young players suffer a rude awakening – the lights are on, the games mean something and suddenly they aren't knocking the cover off the baseball.
Shewmake, a 6-foot-4, 180-pounder, is an exception to that rule. It was one thing for the talented second baseman to put up impressive numbers against Bowling Green opening weekend. But with each opponent, even the tougher ones, he continued to excel. Shewmake shows such a confident and smooth approach at the plate. He typically doesn't swing at bad pitches and he finds holes while using all fields. He's also shown power potential, and more of that will be generated as a sophomore next season after he has a full offseason in the weight room.
His impact on the Aggies has been game-changing, and he's clearly the team's best hitter. He's batting .364 with 12 doubles, two triples, three homers and 35 RBIs. He also has a .400 on-base percentage and has swiped eight bases.
But while Shewmake might be known most for his offensive contributions, the separator with him versus others such as Arizona's Nick Quintana are his defensive skills. Shewmake, who likely will be play third or shortstop next season, is an elite and instinctual defender. If you hit a ball to the right side of the infield, it better be hit hard or Shewmake is going to make a play on it. He's that good, and it'll be fascinating to see how he makes a transition next season.
"Shewmake is a great young player," one coach who has faced the Aggies this season said. "He has a very solid approach at the plate and he has an ability to hit for power, while also hitting for a really good average. I like his defensive range and overall defensive skill set as well."
Shewmake will already go down as one of the best first-year players in A&M history, and it's widely thought around College Station that he'll end his career – probably in two years – as potentially the best player in program history. That's not a misprint, that's what some around the Brazos Valley are saying.
"He's just a very mature player. He grew up a coach's son and his dad should get credit for that aspect of his game," Texas A&M coach Rob Childress said. "He has a very high baseball IQ and he's a special competitor. Even if he goes out there and doesn't get on base, he comes back to the dugout and stays engaged. He's a special player."
So, next time the Aggies are in town, be sure and go watch just to see Shewmake. He's special.
— Kendall Rogers
Midseason Top Coach
Butch Thompson, Auburn
Butch Thompson is working his magic so far this season. (Auburn photo)
It's a good thing head coaches aren't judged by their inaugural campaigns. If that were the case, Auburn second-year coach Butch Thompson might be in a little trouble. But after going 23-33 overall, 8-22 in the SEC last season, Thompson and his coaching staff are sprinkling the magic dust around the locker room these days.
Despite losing its top five hitters from last year's club, the Tigers are having a season to remember thus far. How good have they been? Auburn finished last season with 23 wins, and is already at the 23-win mark this spring. Furthermore, the Tigers won just eight SEC games last season. They're sitting at seven now with a road trip against Texas A&M coming up this weekend.
"They have two front-line arms who are pretty damn good and those two guys don't walk people," one coach said. "They have some older junior college hitters and those guys do a terrific job of two-strike hitting. They all choked up on the bat and were fully committed to the plan in place. I'd say they were really hard to put away."
While the Auburn offense has certainly done its job, the biggest reason for its ascension is the rise of righthanders Casey Mize and Keegan Thompson. Mize showed a big-time arm last season, too, but was inconsistent at times with a 3.59 ERA in 69 innings. This season, though, Mize has shown serious heat on his fastball, while also attacking hitters with a filthy breaking ball. As for Thompson, he's missed some time because of some soreness, but is back in the rotation against A&M this weekend. Though he missed last season because of Tommy John surgery, Thompson had begun the 2017 campaign with a purpose, tallying a 0.70 ERA in 38.2 innings, along with 26 strikeouts and seven walks.
Auburn still needs to take care of business down the stretch to host a regional with its RPI well into the 30s, but the fact we're even talking about these guys and the worst host is a testament to the job that Thompson and the rest of his staff are doing this season.
— Kendall Rogers
Biggest Surprise
Auburn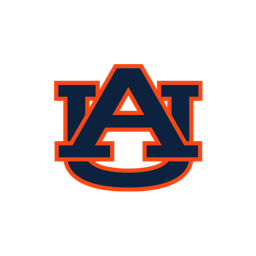 Kendall discussed the surprising Tigers above, so I won't spend much time on them here. When I saw Auburn in the fall, I walked away thinking they had a chance to surprise some people thanks to the quality of their pitching, but I had a lot of question marks about the lineup. The key was whether juco transfers like Josh Anthony, Luke Jarvis, Jonah Todd, Jay Estes and Bowen McGuffin could prove they could handle SEC pitching. So far, so good — that quintet has completely overhauled the lineup (albeit without putting up gaudy numbers) and the defense. Todd is the team's leading hitter (.357), and Estes ranks third (.297). Meanwhile, the pitching has been as good as Auburn could have hoped, with Keegan Thompson returning strong from Tommy John surgery, Casey Mize blossoming into a bona fide star, and Cole Lipscomb thriving at the back of the bullpen.
It has all translated into three straight series wins to open SEC play, including a sweep of Florida and two out of three against South Carolina. Those are the two most talented teams in the SEC, and still the league's top two national title contenders, so the fact that Auburn went 5-1 against them is awfully loud — and unexpected for a program that went 8-22 in the SEC a year ago.
Five More Surprises
Baylor
The Bears have dropped off a bit over the last three weeks, losing three straight weekend series. Even so, their 19-10 performance in the first half stands out as one of the nation's top surprises. Nobody expected anything out of this Baylor club, which was picked to finish seventh out of nine in the preseason Big 12 coaches' poll. So Baylor caught our attention by sweeping South Alabama, beating Ole Miss and Texas A&M at the Shriners College Classic and winning a series from Houston. Now the Bears need to prove they can bounce back from those three straight series losses and show they were more than just a first-half flash in the pan.
Florida Gulf Coast
The Eagles went 27-32 overall last year, and 9-12 in the Atlantic Sun Conference. We picked them to finish fourth in the standings heading into this spring. We certainly didn't expect them to start 24-7, with two wins over Florida, one against Florida State, one against Miami, one against Florida Atlantic and one against South Florida. Until the past week, FGCU was lording over the Sunshine State, and looking like a potential regional host. The Eagles took a hit with four straight losses to in-state foes over the last week (two to Jacksonville, two to Florida State). But nonetheless, they stand out as a nice first-half surprise.
Kentucky
Heading into the season, we had Kentucky listed as one of our "next 10" teams that just missed our preseason Top 25, so it's not like we're shocked by UK's boffo first half. But obviously we didn't expect the Wildcats to be ranked inside the top 10 at midseason, either. Kentucky has been lights-out since getting swept in a tight road series at North Carolina during opening weekend. The 'Cats really started making noise once conference play began, opening with a sweep at Texas A&M, then winning series against Ole Miss and Vanderbilt. At 21-9 overall, 7-2 in the SEC and No. 13 in the RPI, Kentucky looks like a strong candidate to host a regional, and its combination of quality pitching and solid offense should give it second-half staying power.
Oklahoma
The Sooners went a modest 30-27 overall and 11-13 in the Big 12 last year, missing out on regionals for the third straight year. We figured they had a shot to make a postseason run this year, but they still opened the season outside our projected field of 64. Oklahoma made a nice little statement by taking two of three from Long Beach State in the first weekend, then racked up a gaudy record against a very soft remaining nonconference schedule. But once Big 12 play began, OU has proven that it is for real, winning back to back series against Baylor (on the road) and Texas Tech. At 26-6, Oklahoma is already closing in on last season's win total.
St. John's
The Red Storm is yet another team that has made a major turnaround from a year ago. St. John's finished 28-26-1 overall in 2016, and 9-9 in the Big East, good enough for third place. But at the midway point of this season, they're 21-3, and they have been ranked in the Top 25 for the last five weeks. They haven't played the most robust schedule, but they do have quality wins at North Carolina and Coastal Carolina, plus a series win at Liberty. With a deep, experienced lineup that is well-stocked with firepower, St. John's is one of the nation's best offensive teams, ranking second in the country in batting (.338). But it also has been superb off the mound, ranking seventh in ERA (2.58). And it is fielding a very strong .975. That's a pretty good combination.
—Aaron Fitt
Biggest Disappointment
Rice
It's hard to believe, but the Owls haven't missed the NCAA postseason since 1994. Guess what? That streak will likely end this spring unless the Owls make some miraculous turnaround. Even then, Rice will likely need to win the Conference USA tournament to reach the NCAA postseason. That's how bad the 2017 campaign has been for legendary coach Wayne Graham's club.
So, what's the issue? Well, for starters, the Owls can't seem to establish any sort of consistency. One night the pitching will be strong, the next night the pitching will be bad and the offense will end up having a productive performance. Rice just can't seem to put all the pieces together in a single performance, well, outside of Tuesday's romp of crosstown rival Houston.
Dane Myers and Rice must finish the regular season incredibly hot. (Rice photo)
While Dominic DiCaprio (.352) and Ford Proctor (.330) have been consistent and impressive contributors, others such as Tristan Gray (.191), Charlie Warren (.244) and Ryan Chandler (.261) will need to step up down the stretch. It also hasn't helped the Owls that righthander Dane Myers, the front-line starter in the rotation at the beginning of the season, is now the No. 3 starter and has a below average 4.59 ERA in 33.1 innings.
Will this team make history, and not in a good way? We'll soon find out. \
Five More Disappointments
East Carolina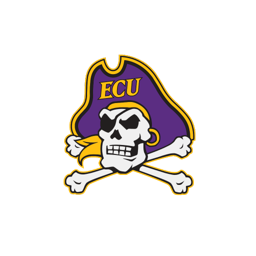 It wouldn't be wise to write off the Pirates just yet, but there's no doubt there are some concerns them at this juncture. A preseason top-10 team, ECU has yet to make a statement on the national stage. In addition to getting swept by Ole Miss to begin the season, the Pirates have gotten swept in two of their last three series by Mercer and Connecticut. With an RPI in the 60s, it's now go time for Cliff Godwin's Pirates with a road series against Houston on the docket this weekend.
Miami
Will the longest postseason streak in NCAA athletics history come to an end this spring? The answer is yes unless some things change during the second half of the season. The Hurricanes have made the postseason 44-straight times, with the last missed opportunity way back in 1972. Incredible, really. But right now? The 'Canes are in a wee bit of trouble, sitting at 12-6 overall, 5-7 in the ACC and possessing an RPI of 68. The silver lining? Miami still has a very good SOS of 13 (the committee would like that aspect of its resume) and the next two weekends could prove fruitful with Duke and Pittsburgh on the schedule. With that said, some things will need to change, such as the amount of offensive production. Get this: The Hurricanes are hitting .205, which ranks No. 293 nationally.
NC State
The Wolfpack entered the season as a team expected to compete for a trip to the College World Series, but they need a strong finish the second half of the season just to make the NCAA postseason. NC State began the season in solid fashion, taking series from Hawaii and Austin Peay before losing to Rhode Island and Maryland in the USA Baseball tournament and going on a skid from that point forward. NC State did take a series from Miami three weeks ago, but has since dropped series to Louisville (at home) and Notre Dame (on the road). In the series against the Fighting Irish, Elliott Avent's club scored just two runs the first two games before exploding for nine in the series finale. Perhaps that output is what gets them going before hosting FSU this weekend. NC State has an RPI of 65 along with a 16-14 record and 5-7 mark in the ACC.
UC Santa Barbara
They were the darlings of Omaha last June, and rightfully so. The Gauchos weren't expected to go on the road and take two of three from Louisville, especially in that kind of fashion. But this season, the Gauchos were expected to again be one of the nation's best teams. And with that came a massive target on their backs. UCSB hasn't handled that aspect of life very well. The Gauchos are 11-15 overall, 1-2 in the Big West and have gotten swept twice already this season (Kentucky and BYU). Additionally, the Gauchos have an RPI of 143, which means they'll need to win the Big West or make some serious noise the rest of the way to reach the NCAA postseason. That could be difficult to accomplish with shortstop Clay Fisher and others on the shelf because of injuries.
UNC Wilmington
The Seahawks were one win away from punching their ticket to an NCAA Super Regional last June. With the return of several players from that team, UNCW entered the 2017 campaign with high hopes. Unfortunately, the Seahawks haven't been able to put all the pieces together thus far, sitting at 11-16 overall, 2-4 in the Colonial and losers of five-straight contests. With an RPI of 179, it's looking more and more like it will be win the conference tournament or bust for UNCW, which is a far cry from where it began what appeared to be a promising season.
— Kendall Rogers