Pepperdine Proves Its Ranking With Rout of Michigan
At The Ballpark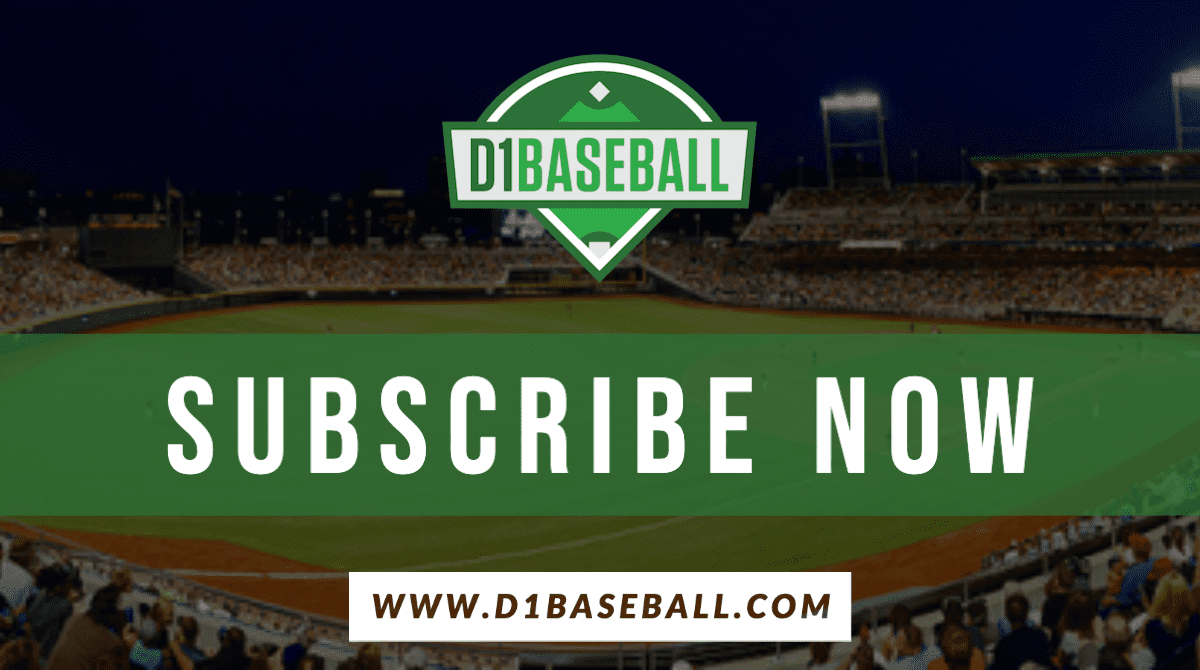 ---
MALIBU, Calif. — When Pepperdine head coach Rick Hirtensteiner woke up Friday morning there was no way – No FREAKIN way – he could've imagined he would end his day by having his Waves beat the defending national runner-up Michigan Wolverines by a resounding 12-2 score. 
"No, not at all," Hirtensteiner said. "I knew we could win, but I never imagined this." 
Coach Hirt wasn't the only one, since this had to be a score that jumped off the D1 scoreboard page to most college baseball fans. The Waves were able to put crooked numbers up in three separate innings and got some very sound work on the mound to easily take down the No 16 Wolverines. 
And, pardon the pun, but it started right off the bat today. Firestarter leadoff man Wyatt Young drilled an up-the-middle single on the sixth pitch of the day by Jeff Criswell. After a strikeout, Aharon Modlin smacked a single to left field and Reese Alexiades walked to load the bases. A wild pitch by Criswell allowed the first run to score. Following that, Mike Malinchak ripped an RBI single, followed by Ryan Johnson's RBI infield single.
Waves third baseman Aharon Modlin went a perfect 5-for-5, scoring three runs to lead the PU offense.
That put The 'Dine up 3-0 after one frame of play and would provide all the runs the Waves would need to hang a loss on the Wolverines. And yes, if you recall this was coming against Criswell, who was one of the heroes of the College World Series run UMich made last June.
"Early on we had some tough at-bats and struck out a couple times," Hirtensteiner said. "But then we got a few hits, a few walks, a few freebies and put some pressure on them. And then we just kept the pressure on the entire game and that really made the difference." 
The Waves got some standout pitching from starter Wil Jensen and reliever Dane Morrow. Jensen went 6.0 innings, giving up four hits and one earned run. Morrow would go the final three innings, pitching very effectively for 2.3 innings of that span (he would get a little wobbly at the end, loading the bases before finally getting the last out) as the two combined for eight hits, one earned run and 10 strikeouts. 
Pepperdine starter Wil Jensen improved to 3-0 with another solid start vs. Michigan.
But the big story once again was getting a good start from a weekend hurler.
"Our starting pitching has been outstanding so far," Hirtensteiner continued. "With Wil (Jensen), Cooper (Chandler) and Knisky (game three starter Trevor Kniskern), we've just had them setting the tone. Each one of those guys attacks the zone and can throw multiple pitches and can pitch backwards. It's been the big difference in our success this season compared to the last few years."
Michigan would get an unearned run in the fourth inning to get on the board, via a wild pitch. And in the sixth they would tighten things up with a solo yard call from Jack Blomgren, pulling the Maize & Blue within 3-2. 
But the Waves would blow things open with a pair of four-run innings in the seventh and eighth innings to make this a boatrace. Malinchak would provide a pair of runs on a two-run single in the seventh and Reese Alexiades would crank out a three-run dinger in the eighth to make things academic. 
As mentioned, Dane Morrow would throw the final three innings to earn his first save of the season. Interestingly, Morrow came into the weekend with the worst ERA on the team – 8.31 in 8.2 innings – but got the job done, retiring eight of the first nine hitters he faced. 
Pepperdine reliever Dane Morrow did a good job setting down the Wolverines in the last three innings… for the most part.
"He saved the bullpen for the rest of the weekend for us," Hirtensteiner said. "He's actually pitched a little better than his numbers indicate. Granted there have been a few games where his slider hasn't been very good, but it was a little bit tighter today and he threw really well."
With his squad now standing at a very stout 11-2 on the young season, it's easy to wonder where this Waves team might be heading, as one of the top non Power Five conference teams in the country. 
"Our starting pitching has been very very good and the main guys at the top of the batting order have been really productive," Hirtensteiner said. "If we want to be really really good we're going to need a little bit more from our bullpen and the production at the bottom of our lineup is going to need to take a step up."
Meanwhile for the Wolverines, it's not a time to panic. This is a team that has played some very good competition and all very far away from their Ann Arbor home. Teams that usually open the season with road trip after road trip after road trip tend to see some bruises and sluggish play in the early season. The Wolverines drop to 7-6 with today's loss, but there is never any quit in the Fighting Schembechlers. 
"We purposefully did not schedule any cupcakes," Michigan head coach Erik Bakich said afterward. "We have played good competition and our record reflects that and our statistics reflect that. Confidence is a thing that ebbs and flows. But if you look at our teams consistently over the years, we are a team that continues to get better and improve as the season goes on. Right now we're letting some mistakes that happen exacerbate the troubles. Remember, last year we didn't find our identity until the Big 10 Tournament, so we know that there is a long way to go in this season." 
But leave it to coach Bakich not to make any excuses for a 10-run loss here today. 
"These things happen," he said concerning today's result. "It's not the injuries, it's not the travel. It's just that we need to continue to grow. Our bullpen is not sharp, our offense is not clicking. We're not scoring runs like we're capable of doing. We're just finding our way right now, but when you don't play well against a very good team like today the scoreboard is going to reflect that."
But of course, Bakich was very Schembechler-like in the end. "We will find the good in this and we will use the adversity to our advantage," he said. "We're not as bad as you saw today and we will start to show it."
Oh and one more thing Bakich said that resonated loudly after the game… "Pepperdine is as good as any opponent we've seen this year."
And yes, he was including defending national champion Vanderbilt in there. 
WHAT I SAW AT EDDY D. FIELD STADIUM
In a showdown of ranked opponents, the homestanding Waves made quick work of the Wolverines in a huge statement for the program.
LINESCORE:
U. Michigan – 000 101 000 –  2  8  2
Pepperdine – 300 001 44x – 12  15  1
PITCHING
WP: Wil Jensen, 3-0
LP: Jeff Criswell, 0-1
Save: Dane Morrow, 1
TOP HITTERS.
Wolverines: 
– Jack Blomgren, 2-for-4, HR, double, RBI
Waves: 
– Aharon Modlin, 5-for-5
– Reese Alexiades, 3-for-3, HR, 3RBI
– Justin Lutes, 2-for-5, double, 2RBI
– Mike Malinchak, 2-for-4, 3RBI
RECORDS:
– Michigan, 7-6
– Pepperdine, 11-2
At 11-2 the Pepperdine Waves have made a lot of noise on the national scene.
NOTES 
– Pepperdine entered this weekend's three-game set with Michigan ranked No. 24 nationally by D1baseball after last week's impressive three-game sweep at Florida International. This is the first time since the 2014 post-season run that saw the Waves play at TCU in the Super Regional round that the Waves have made the national rankings.
– Michigan leadoff man Jordan Nwogu came into the game hitting a team-best .370 from the leadoff position but ended the day 0-for-4. Still, head coach Erik Bakich is aware of his game-changing talent. In last year's preseason questionnaire, Bakich wrote, "The only player I can compare him to is Bo Jackson." That's some heady praise. 
Jordan Nwogu had some struggles at the top of the Wolverine order today.
– Two players you might remember from last year's CWS squad for UMich were outfield starters Jesse Franklin and Christian Bullock. Due to injuries, Franklin has yet to play this season and Bullock has just seven at-bats so far. If the Wolverines can get those two talents back and up to speed it will be a huge boon to their chances this season. In 2019, Franklin had 13 home runs and Bullock had 14 stolen bases. 
– Despite the lopsided score, both pitching staffs came into the weekend with impressive stats. The Wolverines were holding their very impressive opponents to a .223 average and the Waves were holding their opponents to a .231 average. 
PICS
A few additional images from today's game… 
CWS stud Jeff Criswell has yet to pitch up to his lofty standards this season, but it is still early.
The Wolverines go nuts after Jack Blomgren returns to the dugout after his home run.
A hero of the 2019 post-season run, Isaiah Page gave up four runs on three hits with two walks in his 1.1 innings of work vs. the Waves.
Pepperdine's Billy Cook appeared to be in much pain as he scored a run in the eighth inning.
Join the Discussion