Ballpark Business: Oklahoma's Ballpark Getting An Overhaul
Business

---
MORE BALLPARK FEATURES: Florida | Oklahoma State
---
Fundraising during a pandemic can be super challenging as you might imagine, but Oklahoma isn't letting that slow it down as it looks to get the ball rolling on a $15 million fundraising project to provide a major facelift to L. Dale Mitchell Park.
Oklahoma is being aggressive with its fundraising campaign for good reason. The Sooners have had success as a program. Yet, with other conference mates making major improvements, there are still some elements where OU lags a little behind. That lag became most evident over the past year as rival Oklahoma State erected a sparkling new $60 million ballpark this past spring.
Oklahoma's ballpark renovations will add several important amenities for coaches, players and fans alike, including:
• New clubhouse, coaches offices and team meeting space
• Chair-back seating replacing existing bleacher seating.
• Terraced berms on 1st & 3rd baselines for more functional seating on grass areas.
• Outdoor lounge seating on terraced wall.
• Expanded fan amenities on upper concourse.
• Additional restrooms and concession stands.
• New entrance to team facility which includes Champions Lobby.
• Shaded terraced awnings that will allow for bar height drink rails.
The Sooners are currently expected to break ground on the project in June 2021, but the fundraising process continues, and things can certainly still change with the ongoing pandemic.
Take a look at some of the changes for the Sooners:
---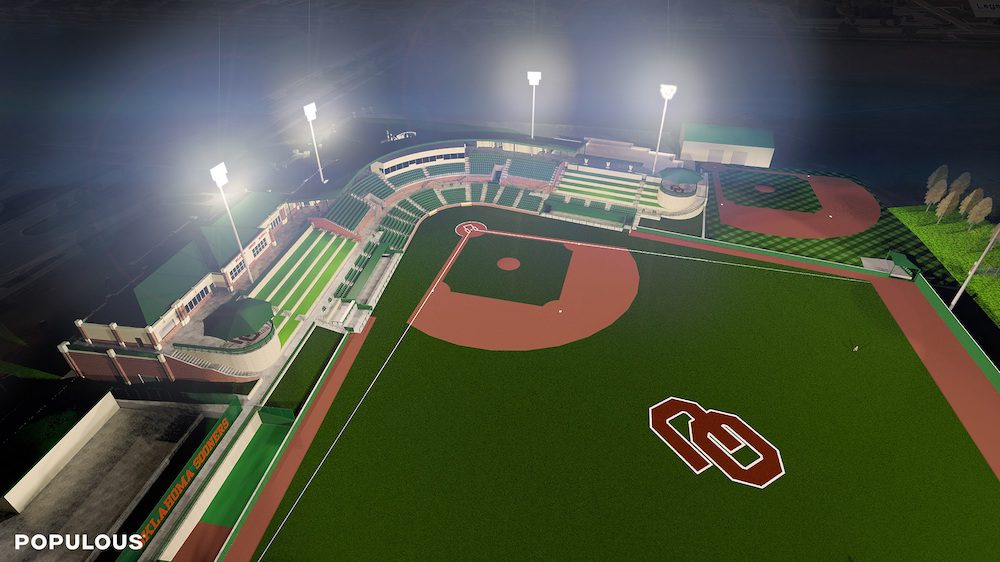 Join the Discussion