2017 College World Series Breakdown
College World Series

POWERED BY: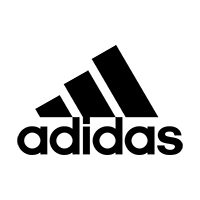 In our preseason Top 25 capsules, we used the 20-80 scouting scale to grade each team in various facets of the game. All eight teams that reached the College World Series were ranked in our preseason Top 25, so we thought it would be instructive to revisit and revise our preseason grades for those five teams (which were ranked Nos. 1, 2, 3, 5, 8, 12, 16 and 20 in the preseason). Here's how we explained our grading system in the preseason (we'll use the same criteria here):
Scouts grade prospects on how their tools compare with those of an average major leaguer, but for our Top 25, we rate talent relative to an average NCAA tournament team. In addition to grading our Top 25 teams on typical tools like hitting for average, hitting for power, speed and defense, we have divided the fifth tool (arm) into two categories: starting pitching and bullpen. We're also giving teams a grade for Experience/Intangibles—think of it as a team's "makeup", if you like. For each category, a grade of 50 is average, comparable to a typical NCAA tournament contender; 60 is above-average; 70 is well-above-average; 40 is below-average; and 30 is well-below-average. Twenty and 80 are the extreme limits in each direction.
Bracket One
By Aaron Fitt
---
Record: 54-4.
Preseason Ranking: 8.
Ranking at end of regular season: 1.
---
GRADING THE BEAVERS
Hitting
Preseason: 65.
Revised: 60.
The Beavers rank 39th nationally in batting (.296) and a modest 92nd in scoring (6.1 runs per game), but league context matters, and OSU ranks third in the pitcher-friendly Pac-12 in scoring, second in hitting. From the top of the lineup to the bottom, the Beavers are loaded with skilled bat-handlers who excel at putting the ball in play, hitting situationally and executing the inside game. They have a dynamic table setter in Steven Kwan and a superstar line-drive machine in Nick Madrigal, one of several Beavers with the strength to drive the gaps with frequency (along with KJ Harrison, Trevor Larnach, Michael Gretler and Cadyn Grenier).
Oregon State's Nick Madrigal (Aaron Fitt)
Power
Preseason: 50
Revised: 45
Home runs don't come easy at Goss Stadium, and Oregon State is never going to construct an offense that relies heavily upon the long ball. This year's OSU club ranks 223rd in the nation in homers per game (0.5), but a more respectable 114th in slugging (.412 — third in the Pac), which is indicative of this team's ability to rack up doubles and triples. That's the kind of power that wins in Omaha anyway — nobody wins the CWS by swinging for the fences at TD Ameritrade Park. Harrison is the only Beaver with more than five homers (he has eight), but he actually trails doubles machine Madrigal in slugging (.515 to .541).
Speed
Preseason: 55
Revised: 60
The Beavers lead the Pac-12 with 61 stolen bases, though that ranks just 83rd nationally. This team has more speed than that number suggests, however — it just doesn't always manifest itself in the form of stolen bases. Kwan is a top-of-the-charts runner whose speed allows him to beat out infield hits and bunt singles. Madrigal is at least a plus runner who is the team's biggest basestealing threat (16-for-20). Grenier and utilitymen Christian Donahue, Andy Atwood and Elliott Cary also bring good speed.
Defense
Preseason: 65
Revised: 70
Oregon State is one of college baseball's premier defensive teams — its solid .977 fielding percentage (35th in the nation) doesn't tell the whole story. Few teams can match the Beavers up the middle, as Kwan has incredible range and instincts in center field, and the Grenier-Madrigal tandem might be the best middle infield duo in the country; they have combined for just 10 errors, and their wizardry is truly special to behold. Harrison is a standout with a .997 fielding percentage at first, and Michael Gretler is rock-solid at third. The Beavers are relying upon a freshman behind the plate, but Adley Rutschman has proven to be an advanced freshman who controls the running game pretty well, throwing out 36 percent of basestealers.
Starting Pitching
Preseason: 60
Revised: 60
Here's where the Luke Heimlich factor comes into play. Oregon State's 1.80 ERA this season is the lowest of any team since the 1970s, but Heimlich was obviously a crucial piece of that success, leading the nation with an absurd 0.79 ERA. Heimlich removed himself from super regional play last weekend after his past conviction for a sex crime surfaced, and he did not travel with the team to Omaha, so the Beavers will try to win the title without him. This team still has plenty of great pitching, led by first-team All-American Jake Thompson, who leads the nation with 14 wins and ranks fifth with a 1.52 ERA. He's obviously a bona fide ace with a fastball that reaches the mid-90s and three solid secondary pitches, but the rotation behind him is more of a question mark. RHP Drew Rasmussen has flashed some of the most electric stuff in the nation since returning from Tommy John surgery down the stretch, pitching at 93-96 with a wipeout slider, but his stuff took a step back in regionals and the Beavers bypassed him in the second game of the supers in favor of finesse righty Bryce Fehmel, who had spent the first 11 weeks in the rotation before his struggles reduced his role down the stretch. Fehmel responded with a complete-game gem in the super regional clincher against Vandy, striking out 10 and allowing just two runs (one earned), reminding everyone that he's still a perfectly capable starter for the Beavs. But he's still a much less proven commodity than Heimlich, and Rasmussen is still building himself back up from the surgery, so it's unclear what to expect from either of them. With Heimlich, this grade would be at least a 70. Without him, it takes a hit — and yet it is still plus.
Bullpen
Preseason: 55
Revised: 65
The Beavers have a deep and versatile bullpen, and they excel at mixing and matching to give hitters different looks. The strength of the unit is the collection of lefthanded strike-throwers with the ability to miss bats thanks to funk or swing-and-miss breaking balls: Jake Mulholland, Brandon Eisert, Max Engelbrekt and Jordan Britton. Sam Tweedt, Grant Gambrell and Mitchell Verburg are the key options from the right side; they have firmer fastballs and will be used in key matchup situations, but the lefties are the backbone of this unit.
Experience/Intangibles
Preseason: 65
Revised: 70
Aside from fifth-year senior Max Engelbrekt, none of these Oregon State players were around for the program's last CWS trip in 2013, but obviously two-time national champion coach Pat Casey knows his way around Omaha and will have his team prepared for the spectacle. More than anything else, the Beavers stand out for their incredible mental toughness, unwavering focus, discipline and camaraderie. This team has unflappable confidence in close games, and it almost never beats itself — how else do you explain a 54-4 record? Even in the face of the Heimlich firestorm last week, Oregon State played at an incredibly high level in a dominating two-game sweep of Vanderbilt. If that couldn't shake this team's confidence and focus, nothing will.
---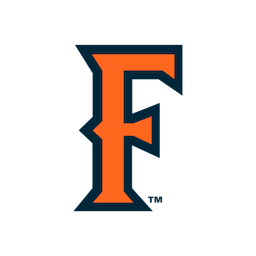 Record: 39-22.
Preseason Ranking: 16.
Ranking at end of regular season: 20.
---
GRADING THE TITANS
Hitting
Preseason: 55
Revised: 50
Fullerton is the lowest-scoring team in the CWS, ranking 166th nationally with 5.5 runs per game and 160th with a .270 batting average. As with Oregon State, league context should be taken into consideration here — the Titans are the highest-scoring team in the Big West, where ballparks are pitcher-friendly and runs aren't easy to come by. Fullerton's lineup has proven capable of offensive outbursts at key times, like its 13-2 blowout of BYU in the regional opener and a 12-0 shellacking of Long Beach State in the middle game of the super regional. Overall, Fullerton's lineup feels like "Oregon State lite." These two teams play a very similar style. Like the Beavers, the Titans excel at applying pressure through the bunt game and the hit-and-run, hitting situationally and driving the gaps. Like OSU, the Titans have a fairly deep lineup filled with tough outs. And like Oregon State, Fullerton has some star power in the heart of the lineup courtesy of All-America outfielder Scott Hurst. Taylor Bryant, Hunter Cullen, Timmy Richards and Chris Hudgins are all capable doubles hitters, while Sahid Valenzuela, Dillon Persinger and Hank LoForte are scrappy grinders with sub-.400 slugging percentages.
Power
Preseason: 45
Revised: 45
This is another category where Fullerton is similar to Oregon State. The Titans have actually hit more homers (44, compared with OSU's 29), but the Beavers have the better slugging percentage (.412 to .403). Like OSU, the Titans have one main power threat in Hurst, whose 12 homers are double as many as any other Titan, and whose .585 slugging percentage is 136 points better than any other regular in the lineup. But this team does have strength to the gaps and good athleticism, which has helped it rack up 22 triples, tied for 11th-most in the nation. Richards, Bryant, Cullen and Hudgins are all capable of hurting opponents with a timely extra-base hit, but don't expect any of them to go yard in cavernous TD Ameritrade Park.
Speed
Preseason: 50
Revised: 50
The Titans rank in the middle of the national pack with 0.87 stolen bases per game (160th out of 299 nationally). They have two double-digit basestealer (Dillon Persinger, who is 18-for-23, and Cullen, who is 11-for-11), but Hurst is a solid runner as well. Overall, speed is not Fullerton's forte; players like Richards and Bryant are instinctive, but they aren't fast.
Defense
Preseason: 65
Revised: 70
The Titans rank eighth nationally with a .981 fielding percentage. They have ultra-steady playmakers up the middle in Richards at short, Valenzuela (.988 fielding percentage) at second and the rifle-armed Hurst in center. Behind the plate, Hudgins can be run upon — he has thrown out 29 percent of basestealers and has seven passed balls — but he handles the staff well. And the Titans are very solid on the corners.
Starting Pitching
Preseason: 65
Revised: 60
Cal State Fullerton's Connor Seabold (Shotgun Spratling)
Fullerton is the one team in this bracket that lacks an All-American atop the rotation, but you can make a case that Fullerton has the best trio of starters in RHPs Connor Seabold and Colton Eastman plus LHP John Gavin. Seabold and Eastman are two of the nation's premier strike-throwers, and both have fastballs that sit in the low 90s and the ability to locate quality secondary stuff. Getting Eastman back from injury down the stretch has dramatically changed Fullerton's fortunes, making this team a legitimate national title contender. Gavin is a seasoned warrior with an excellent changeup from the left side and the ability to spot his fastball, like the other two. This staff looks well suited for TD Ameritrade Park, where pitchers who pound the zone and allow hitters to put the ball in play typically thrive, especially when they have elite defensive units backing them up.
Bullpen
Preseason: 55
Revised: 60
The Titans don't have as much depth in the bullpen as Oregon State, but you don't need as much depth to win in Omaha, where teams get plenty of rest between games in the first week. The Titans do have a premier closer in power-armed RHP Brett Conine (15 SV, 1.49 ERA, 40-6 K-BB), who can miss bats with both his fastball and his slider. Blake Workman and Gavin Velasquez give the Titans two quality righties who can serve as bridges to Conine, while Jack Pabich and Joe Wills can provide big velocity if needed, though they have had their share of struggles this year. The Workman-Conine duo is really the key here.
Experience/Intangibles
Preseason: 60
Revised: 70
The upperclassmen on this club (led by Richards, Bryant, Gavin and Seabold) were around for Fullerton's last Omaha run in 2015, when the Titans nearly derailed eventual national champion Vanderbilt's run in the opener before losing on Jeren Kendall's late homer. This is a veteran club loaded with valuable experience. It's also a disciplined, confident bunch that has played its best baseball when it matters most — in the postseason. The Titans always have an edge about them, and they seem most dangerous when other teams are getting all the hype. Watch out for Fullerton.
---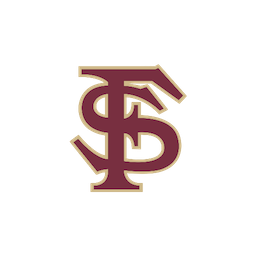 Record: 45-21.
Preseason Ranking: 3.
Ranking at end of regular season: 16.
---
GRADING THE SEMINOLES
Hitting
Preseason: 70
Revised: 65
Many of FSU's stars got off to slow starts in 2017, but this offense has clicked in a big way down the stretch, and it heads into Omaha averaging 7.4 runs per game on the season (17th-best in the nation and best in this CWS field), despite a modest .272 batting average (152nd). As usual, Florida State is exceptionally patient at the plate, leading the nation with 380 walks. That patience is a major part of FSU's success, helping FSU rank 20th nationally in on-base percentage despite its middle-of-the-pack average. FSU is also very difficult to match up against because the lineup features four switch-hitters (catalyst Taylor Walls plus Jackson Lueck, Cal Raleigh and Matt Henderson)
Power
Preseason: 70
Revised: 60
We expected FSU to be one of the nation's most powerful offenses, but it has underachieved in that department, ranking 40th nationally in homers per game and 73rd in slugging (.430), despite playing in the hitter's haven of Dick Howser Stadium. Still, Dylan Busby (14 HR, .596 slugging) has recovered from a rough slow start and emerged as a frightening slugger in the middle of the order. Burly senior Quincy Nieporte (10 HR), Lueck (9 HR), Walls, Raleigh and blue-chip freshman Drew Mendoza (8 HR apiece) are all capable of changing the game with the long ball as well. And of course, of all them have the strength to drive the gaps and beat opponents with the double.
Speed
Preseason: 50
Revised: 50
The Seminoles never rely much on the stolen base, and this year is no exception — they rank in the middle of the national pack in stolen bases per game (154th). Walls is a slightly above-average runner who picks his spots well and leads the team with 10 steal sin 12 tries. Busby, Henderson and Lueck are all decent runners with good success rates on the basepaths, and Fr. CF JC Flowers is a long-striding burner with seven steals in seven tries.
Defense
Preseason: 60
Revised: 55
Florida State is a solid-average defensive team, with a .971 fielding percentage that ranks 114th nationally. The left side of the infield is very solid with Walls and Busby, two quality athletes who are fielding a matching .950. Flowers has outstanding range and a cannon arm in center field. Henderson is steady at second base, and Lueck has played error-free defense in left. Raleigh hasn't been great behind the plate, committing 11 passed balls and 10 errors, though he has thrown out a respectable 33 percent of basestealers. Overall, FSU's defense is probably better than its fielding percentage suggests — there aren't any glaring weaknesses on this unit.
Starting Pitching
Preseason: 60
Revised: 60
We figured Florida State's starting pitching would be a strength this year — that's one of the reasons we ranked this team third in the preseason. But we didn't expect it to be the team's biggest strength, which it has been down the stretch. Since the start of the ACC tournament, FSU's starters have posted a 1.50 ERA, leading the Seminoles to a 12-1 record in that span. First-team All-American Tyler Holton (10-2, 2.25, 139-29 K-BB in 112 IP) has blossomed into one of the best pitchers in college baseball, a polished, deceptive strike-thrower with a loose, slingy arm action and the ability to command three quality pitches. Freshman LHP Drew Parrish is in the same mold — a southpaw with a high-80s fastball and a superb changeup that he can throw in any count — and he has emerged as FSU's No. 2 starter in the postseason. Cole Sands gives FSU a power-armed starter from the right side with a heater that can reach 94, while Andrew Karp and Will Zirzow give the Seminoles two more good starting options should they fall into the losers' bracket. Both of them came up big during FSU's run through the losers' bracket in regionals. Overall, despite playing in a hitter's park and an offensive league, Florida State ranks 36th nationally in ERA, 13th in strikeouts per nine and 10th in strikeout-walk ratio.
Florida State's Tyler Holton
Bullpen
Preseason: 55
Revised: 55
Moving senior righty Drew Carlton (1.98 ERA, 6 SV) from the rotation to the bullpen at the beginning of the season proved to be a stroke of genius, as Carlton has proven well suited for the role, bringing a fearless mound presence and a quality three-pitch mix. Between LHPs Alec Byrd and Clayton Kwiatkowski, sidearmer Chase Haney, and the Zirzow/Karp/Sands group, FSU has plenty of options to mix and match or go to the bullpen early if a starter struggles. The only thing this unit lacks is a huge velocity guy, though don't be shocked if FSU winds up using Sands in a Josh Sborz type stopper role after Sands threw three shutout innings of relief in the super regional clincher. Depth is definitely the strength of this pitching staff, and it will be interesting to see how pitching coach Mike Bell deploys that depth in a spread-out format.
Experience/Intangibles
Preseason: 60
Revised: 60
No current FSU players have been to Omaha, as the program's last trip came in 2012. But this is still a veteran club filled with postseason experience, and it has showed admirable toughness in the last month, playing its way from the at-large bubble into regional hosting position and on to Omaha. FSU was one out away from elimination in the regional before rallying to beat Auburn and eventually win the regional through the losers' bracket, and the Seminoles had to come from behind again to beat Sam Houston State in the super regional opener. This team is brimming with confidence, and it has proven very difficult to put away, even when the outlook is grim. Mike Martin is one of the greatest coaches in college baseball history, and this group gives him a realistic shot at finally capturing that long-awaited national title.
---
Record: 48-17.
Preseason Ranking: 5.
Ranking at end of regular season: 3.
---
GRADING THE TIGERS
Hitting
Preseason: 70
Revised: 65
LSU is the second-highest scoring team in this bracket, averaging 7.0 runs per game (30th nationally). But in the last month, LSU has had the hottest offense of these eight CWS teams. During its current 16-game winning streak, LSU has scored nine or more runs 10 times. This lineup can burn opponents every which way, with tough outs from top to bottom, plenty of speed and athleticism, along with solid power. Cole Freeman, Kramer Robertson and Antoine Duplantis give the top third of the lineup a trio of high-motor athletes who make the Tigers go. There are some aggressive hitters who can be pitched to in the lower half of the lineup, but all of them are still strong enough to make pitchers pay for mistakes. And a number of Tigers excel at working counts and drawing walks, led by Robertson, Freeman and Josh Smith (who all have more walks than strikeouts), though Greg Deichmann and Michael Papierski have drawn more walks than any of them.
Power
Preseason: 55
Revised: 55
Deichmann alone gives the Tigers a boost in this category; the second-team All-American has 19 homers and a .606 slugging percentage, and there's nothing cheap about his homers. Deichmann has some of the best raw power in college baseball, and he's capable of going deep into the teeth of the omnipresent wind at TD Ameritrade Park. Robertson, Papierski and Zach Watson have eight homers apiece, giving LSU decent power up and down the lineup, though Deichmann is in a different category. Five Tigers have recorded double-digit doubles, helping LSU rank a respectable 52nd in the nation with a .440 slugging percentage.
Speed
Preseason: 60
Revised: 60
Like Oregon State, the Tigers have more speed than their stolen base total indicates (they rank 84th nationally in steals per game). Freeman and Duplantis are both legitimate burners who have swiped 18 bases apiece, while Watson and Robertson also have good speed and the ability to steal a base when necessary.
Defense
Preseason: 65
Revised: 70
LSU's .980 fielding percentage ranks 10th in the nation — in a CWS field stuffed with elite defensive teams, the Tigers fit right in. Robertson (.966) and Freeman (.968) are as dependable as it gets in the middle infield, a pair of instinctive playmakers who take care of the baseball. Watson gets great jumps in center field, and Duplantis is essentially an extra center fielder playing left. Deichmann has a laser arm in right field, and freshmen Smith and Jake Slaughter are very talented defenders on the infield corners. And LSU has arguably the best defensive backstop in this field in Papierski, who is fielding .990 with just four passed balls and a 35 percent caught stealing rate.
LSU's Kramer Robertson (Kendall Rogers)
Starting Pitching
Preseason: 65
Revised: 60
This rotation is fronted by a pair of proven big-game warriors in Alex Lange and Jared Poché, both of whom pitched in Omaha two years ago and have been pillars of the weekend rotation throughout their careers. Lange, a third-team All-American, occasionally battled command issues as a junior but came on very strong down the stretch as usual. He has a history of rising to the moment, as he did in Omaha as a freshman, when he threw a complete game to beat Fullerton. He also has a low-to-mid-90s fastball and a putaway power curve, and when he commands that breaker, he dominates. Poché is more of a finesse pitcher from the left side, but his changeup and curveball can both be weapons, helping his 86-88 fastball play up — when he locates it. His control abruptly deserted him in the super regional last week, but he's generally very reliable and extraordinarily competitive, like Lange. Freshman Eric Walker (8-1, 3.46) gives this staff a third quality starter, with power stuff from the right side.
Bullpen
Preseason: 50
Revised: 60
The bullpen was the major question mark facing LSU heading into the season, but it has become a strength as the season has progressed. The emergence of electric-armed freshman Zack Hess (7-1, 2.85) to complement Hunter Newman (1.07, 10 SV) and swingman Caleb Gilbert (6-1, 2.42) has given the Tigers a trio of power righties with swing-and-miss stuff to lean upon, and freshman Nick Bush is a trusted option from the left side.
Experience/Intangibles
Preseason: 65
Revised: 70
Like Fullerton, the Tigers have a number of Omaha veterans from 2015, though the everyday lineup has completely turned over since then (Lange and Poché are the guys who gained valuable CWS experience). This is an experienced, hungry team that is riding a classic LSU hot streak into Omaha, like the 2008 and 2009 teams. The latter bunch sustained that momentum all the way through the College World Series and took a national championship back to Baton Rouge. Given the confidence and balance of this group, LSU should be regarded as one of the favorites to win it all again.
---
Bracket Two
By Kendall Rogers
---
Record: 47-18
Preseason Ranking: 2
Ranking Entering Omaha: 4
---
GRADING THE GATORS
Hitting
Preseason: 65
Revised: 55
Florida has the potential to get hot offensively in Omaha, but for the most part, this unit hasn't been overly explosive this season. However, they have shown an ability to get the big hit when they need it. For me, Jonathan India is the key to their success in Omaha. While JJ Schwarz is the big-time power threat, India is one of those guys who can get on a roll in the CWS. While UF is hitting just .262 as a team, the list of guys with sub-par numbers, but with potential to go wild in Omaha is lengthy with Dalton Guthrie (.272), Mike Rivera (.241) and Deacon Liput (.225) headlining the list.
Power
Preseason: 60
Revised: 55
The Gators certainly have some power potential here in Omaha, but they don't rely on the long ball, and frankly that is an advantage hitting in a place like TD Ameritrade Park. With that said, JJ Schwarz can put a charge into the ball and enters the tournament with double-digit home runs, while Nelson Maldonado, Ryan Larson, Jonathan India and Christian Hicks are all guys who can hit the home run ball, but show more of a penchant to go into the gaps.
Speed
Preseason: 55
Revised: 50
I wouldn't look for the Gators to arrive in Omaha and run wild once they get on base. While there's some serious athleticism on this team, the Gators don't press the envelope too much. For instance, India, Guthrie and Liput each have double-digit home run totals, but the rest of the team is under that threshold.
Defense
Preseason: 70
Revised: 65
The Gators will have one of the better defensive clubs at the CWS. If you watched last week's Super Regional against Wake Forest, you certainly know what slick-fielding shortstop Dalton Guthrie brings to the table, while Deacon Liput solidifies the middle infield. Mike Rivera is a high-quality backstop for Sully's club, while Jonathan India and others solidify this club from a defensive perspective.
Starting Pitching
Preseason: 70
Revised: 70
If there's something that gives the Gators an edge over some other teams, it's the sheer potential dominance of the starting rotation. Alex Faedo has put together a dominant campaign and has a terrific fastball-changeup-slider combination, while Brady Singer, too, has a filthy fastball-slider combo and is rested entering the CWS after last week's weather shenanigans. The Gators also have a good one in fellow righty Jackson Kowar, who, too, has a big-time arm and crisp stuff.
Bullpen
Preseason: 55
Revised: 65
What an incredible transformation the Gators have made from a bullpen standpoint the second half of the season. The bullpen was a major concern for this team for much of the spring, but things began to take shape as righthander Michael Byrne and others rose to the occasion. Byrne, a First Team All-American, has been outstanding the past few weeks with his fastball and slider combination, while hard-throwing Tyler Dyson rose to the occasion against Wake Forest last weekend. The Gators have the power arms needed to get the job done at the back-end.
Experience/Intangibles

Preseason: 65
Revised: 65
The Gators have been a mainstay at the College World Series during the Kevin O'Sullivan era and have all the pieces needed to take that next step – earning a national title – this season. Florida has experience in the weekend rotation with Alex Faedo, Brady Singer and Jackson Kowar leading the charge, while the offense, too, is loaded with experience. Nothing in Omaha will get the Gators out of sync.
---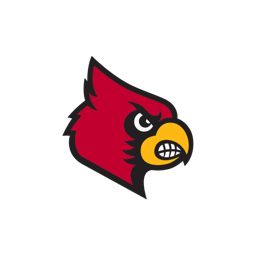 Record: 52-10
Preseason Ranking: 12
Ranking Entering Omaha: 7
---
Grading The Cardinals
Hitting
Preseason: 65
Revised: 65
Outside of LSU, this is the lineup in Omaha that has the best chance to go bonkers against opposing pitching. The Cardinals really have it all from an offensive perspective – power, versatility, ability to steal some bases and a strong, mature approach. Brendan McKay and Drew Ellis are the true table-setters with their game-breaking ability, while young Josh Stowers has electrifying skills and Colby Fitch is a scary hitter to watch. Fitch might not have overwhelming numbers in some spots, but his power potential makes him a dangerous and perhaps unexpected threat at times. You can't let the Cards get into a groove.
Power
Preseason: 60
Revised: 70
The Cardinals have an incredibly dangerous lineup, especially from a power standpoint. It remains to be seen how their power will play at TD Ameritrade, but keep an eye on several guys with big juice in their bats, including Ellis (20), McKay (17), Mann (8) and Fitch (11). Meanwhile, how about this? The Cardinals can live in the gaps, too. They have seven hitters with double-digit doubles entering the CWS.
Speed
Preseason: 50
Revised: 60
The Cards might not have a roster loaded with double-digit stolen bases, but there are some definite threats there with Stowers (22), Lyman (14) and Taylor (22) leading the way. Drew Ellis and Devin Mann, among others, also have athleticism and an ability to make things happen with their legs.
Defense
Preseason: 65
Revised: 70
If you watched any of the Kentucky series last weekend, you probably don't need to read about how good this UL team can be from a defensive perspective. The UL outfield is instinctual and does a terrific job with Colin Lyman, Logan Taylor and Josh Stowers leading the way, while shortstop Devin Hairston has been one of the more consistent middle infielders in college baseball with just three errors this season. Drew Ellis has athleticism on the left side of the infield, while Devin Mann makes a strong tandem up the middle with Hairston.
Starting Pitching
Preseason: 65
Revised: 70
It's hard not to get excited about the first two guys in this weekend rotation in lefty Brendan McKay and righty Kade McClure. McKay, the D1Baseball.com Player of the Year, has had a phenomenal two-way season with a 2.34 ERA in 104 innings, along with 140 strikeouts and just 33 walks, while McClure (3.43) has been a consistent force as well. Should the Cards need a third starter at some point in Omaha, young lefty Nick Bennett (2.70) is a very calming option as he typically shows impeccable command of the strike zone.
Bullpen
Preseason: 60
Revised: 65
The Cards have done an impressive job at the back-end of games. For starters, Henzman has done a terrific job with 16 saves and a 1.77 ERA this season, while there's some premium depth back there, too, with Sam Bordner (0.47), Adam Wolf (2.37) and seasoned vet Jake Sparger (3.86) leading the charge. Each of those guys has the ability to enter a game and shut the door on an opposing team.
Experience/Intangibles
Preseason: 65
Revised: 70
Consistency is the key and the Cardinals have certainly had that throughout the season. While the Cards didn't play a great non-conference schedule, they silenced all doubters with such a strong run through the ACC. The Cards have veteran leadership in the weekend rotation with McKay and McClure leading the way, while Lincoln Henzman is a veteran at the back-end of games. That experience carries over to the field, where Drew Ellis, Devin Hairston and others are seasoned vets.
---
Record: 47-16
Preseason Ranking: 1
Ranking Entering Omaha: 6
---
GRADING THE HORNED FROGS
Hitting
Preseason: 65
Revised: 65
Many observers thought the Horned Frogs were in trouble several weeks ago against Oklahoma when star first baseman Luken Baker went down with a season-ending elbow injury after a collision at first base. Well, that simply hasn't been the case. If anything, guys have stepped up for the Frogs. For instance, veteran catcher Evan Skoug has been terrific and the lineup is littered with guys able to make things happen, such as Cam Warner, Austen Wade, speedy Nolan Brown, Elliott Barzilli and left fielder Josh Watson. Watson could be a pick to click candidate in Omaha. He hasn't had a great season at the plate, but he finally has the home run monkey off his back and has the ability to get red-hot. TCU assistant Bill Mosiello has done another marvelous job with this offense.
Power
Preseason: 65
Revised: 55
The Frogs have a solid offensive lineup, but there's something to be desired from a power standpoint. Basically, as one coach put it in our super regional scouting reports, the big key is making sure Skoug doesn't beat you with his power. Missouri State found that out the hard way last weekend in the Fort Worth Super Regional. Skoug has big-time juice in his bat, while Barzilli, Wade and Watson are guys who have the strength to muscle one out of TD Ameritrade. Are the Frogs ultra-dangerous from a power standpoint? No. But don't sleep on them, either.
Speed
Preseason: 65
Revised: 55
The Frogs are another team here in Omaha who don't exactly have a roster loaded with blazers, but who can make things happen at times. Brown is a speedy and athletic guy who loves to make things happen with his feet, both offensively and defensively, while Wade is athletic and the same can be said for Ryan Merrill and Warner up the middle.
Defense
Preseason: 65
Revised: 60
The times I've seen the Frogs, I've really liked what they do from a defensive standpoint. In the outfield, Brown patrols center fielder like an absolute pro, is fast and has good instincts, while Wade is a very steady corner outfielder. Meanwhile, Barzilli can make some mistakes on the left side of the infield, but has a strong arm and typically is very solid, while Merrill and Warner are good up the middle with Skoug running the show behind the plate.
Starting Pitching
Preseason: 65
Revised: 70
Some will disagree with going this bullish on the Frogs, but in a tournament where having two red-hot starting pitchers is key and might be all you need, the Frogs have those guys in righties Jared Janczak and Brian Howard. Janczak has been very good since returning from a bout with bursitis and has a strong fastball-slider combo. Everything out of his hand moves. There's also Mr. Postseason, Howard, who has been outstanding the past couple of weeks. Howard showcases a fastball in the 89-92 range, along with a good cutter and changeup. The tall righty also threw his curveball for strikes against Missouri State last weekend. Talented freshman lefty Nick Lodolo and veteran righty Mitchell Traver are other quality starters to watch. Traver has a hammer breaking ball to watch, while command is the big key for Lodolo.
Bullpen
Preseason: 55
Revised: 65
Once again, I'm going to take things a step further with the TCU bullpen. Sure, the Frogs have had their fair share of woes at times this season, but this unit is coming together at the right time. Young righty Charles King has an electric fastball with a quality slider, while sophomore righty Durbin Feltman is another hard-throwing guy who has Omaha experience and premium stuff. There's also Sean Wymer, who has been Mr. Steady for pitching coach Kirk Saarloos throughout the season. Wymer is consistent and has the ability to throw four pitches for strikes, while also sitting in the low-90s with his fastball.
Experience/Intangibles
Preseason: 75
Revised: 70
There's not a team more ready to be in Omaha than the Horned Frogs. This is Jim Schlossnagle's fourth-straight trip to the grand event and several of his players were here last year. This is supposed to be TCU's year to win the national title, which adds a little bit of pressure. However, this team is loaded with veterans who know how to stay grounded, and that could make all the difference in the world.
---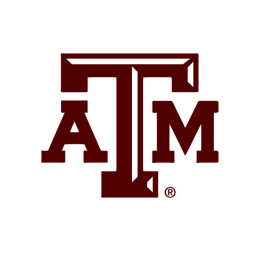 Record: 41-21
Preseason Ranking: 20
Ranking Entering Omaha: NR
---
GRADING THE AGGIES
Hitting
Preseason: 50
Revised: 50
A&M has been as expected from an offensive standpoint this season. Sure, the Aggies are capable of putting together some red-hot performances, but this isn't a lineup that will consistently overwhelm opposing teams. With that said, the big key for A&M in Omaha is making sure it executes the small details of the offensive game. Leadoff hitter Nick Choruby is athletic and speedy and has some pop in his bat, while if he gets on base, it sets the stage for guys like Braden Shewmake and Hunter Coleman to knock in some runs. The bottom of A&M's lineup certainly leaves something to be desired, but watch out for George Janca and Walker Pennington, who each can put a charge into the ball.
Power
Preseason: 45
Revised: 55
The Aggies have gradually gotten better in this department since the season began. Though he can be feast or famine at the plate at times, Walker Pennington has some big-time juice in his swing. Meanwhile, smooth-hitting freshman Braden Shewmake is a treat to watch and has some serious pop in his bat at times, while sophomore George Janca has some deceptive power, as he showed last week against Davidson. Logan Foster is another bat with pop to watch, while my potential pick to click in Omaha is freshman Hunter Coleman. Coleman has gotten better and better with more offensive reps and his power is beginning to play.
Speed
Preseason: 60
Revised: 55
If you're waiting for the Aggies to wow you with speed in Omaha, you might be waiting a while. Choruby and Kopetsky are two guys capable of making things happen on the base-paths, but otherwise, the Aggies are limited from a running game standpoint. On the flip side, those two are athletic and use their speed and instincts to their advantage in the outfield.
Defense
Preseason: 55
Revised: 50
If there is one major key to A&M's success in Omaha, it's right here. While the Aggies have had a tendency to be see-saw like from a defensive standpoint, they need to be more consistent at the CWS. Last week against Davidson, the Aggies had several defensive miscues in the series opener that almost cost them a victory. And that has been the trend throughout the year, as A&M sometimes plays good defense, but far too often falls into defensive lulls. Outfield defense with Choruby and Blake Kopetsky is a plus, while the glaring question mark is up the middle with shortstop Austin Homan.
Starting Pitching
Preseason: 60
Revised: 60
I actually like where the Aggies sit here entering the College World Series. Sophomore righty Stephen Kolek hasn't thrown in two weeks and is fresh, and his strong fastball-slider combo might be the recipe for success at TD Ameritrade. Meanwhile, righty Corbin Martin will have some of the nastiest raw stuff in Omaha. Martin sits 91-94 and up to 95 with his fastball, while also showcasing a quality changeup and nasty hammer breaking ball. Meanwhile, veteran righty Brigham Hill is a bulldog-type who has a lot of success if he's commanding his fastball, changeup and slider.
Bullpen
Preseason: 60
Revised: 65
This is an area where the Aggies have gradually gotten better the season continued. A&M had some serious issues at the back-end of games until about the midseason mark. Now, lefty Kaylor Chafin has emerged as one of the most reliable bullpen arms in Omaha, while Cason Sherrod is a power arm with a serviceable changeup as a second pitch and righty Mitchell Kilkenny will sit anywhere from 91-95 with his fastball, which has good glove-side run at time. The Aggies don't quite have as much depth as some other teams in Omaha, but bullpen depth seldom becomes an issue for winning teams here.
Experience/Intangibles
Preseason: 50
Revised: 60
One of the chief concerns we had about the Aggies coming into the season was their experience with the departures of several key players. Well, that didn't seem to matter much as the season progressed. The Aggies had several veterans such as Walker Pennington, Nick Choruby and Corbin Martin, among others, step up in the first and second rounds of the postseason. Thus, this is an A&M team – unlike the clubs the past two seasons – that isn't expected to take home the national title. And sometimes, those are the most dangerous ones to deal with during the two weeks in Omaha.
Join the Discussion