Stellar Defense Helps Raiders Topple Gators
College World Series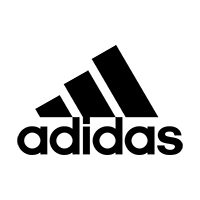 ---
OMAHA—Remember all of the preseason practices in the cold and the wind, the days where you might rather be somewhere else? You know, having to do those drills in preparation for something that may or may not ever happen in game. But sometimes those drills pay off in grand fashion.
Tuesday evening in a College World Series elimination game, Texas Tech left fielder Tyler Neslony chased a base hit into the corner. In rapid motion, he turned and fired a strike to second base to cut down Florida's Jonathan India. The tag ended the game and the Gators' season, but also gave the Red Raiders their first CWS victory in program history.
"That is the play where you are in preseason and you practice it maybe every two weeks," said Texas Tech coach Tim Tadlock. "You go out there and on a single, you try to hold them to a single. Today it paid off. He put it on the money."
The play capped a wild ninth inning that saw the Red Raiders add an insurance run when Florida made a pair of errors on one play. After an infield single, Neslony hit a ground ball up the middle. The Gators had an opportunity to turn a double play but the relay to first was a tad late. With one out, Eric Gutierrez bounced one to third base, where India fielded it and then bounced the throw to first for an error. With Neslony digging for third on the play,  Gator first baseman Peter Alonso threw errantly to third and India was not able to block the ball. Neslony scampered home with TTU's third run.
That one run proved vital as Alonso slugged a tape measure two-run home run in the bottom of the ninth to provide the final 3-2 margin.
"To be honest with you, it looks like (defense was the) difference (in the game), but we had a lot of opportunities to drive in runs early in the game or sometime during the game, and we didn't," Florida coach Kevin O'Sullivan said. "We've been playing great defense, and that's just part of it. Probably nine out of ten times (India) makes that play, and Pete probably tried to do too much, and then we don't keep in front.
"But at the end of the day, we didn't lose the game because of that. I know it's easy to say that and look at it and it's the ninth inning, you give up a run, you lose by one. But Jonathan India has been a great defensive third baseman for us all year. I would not put that on him. It's just he made an error at a tough time during the game. But he's a great baseball player. He's going to be a good one for us. It's that simple."
The game was really a story of instances during which Florida came up short along with great plays by Texas Tech. That theme started with the first Gators batter of the game, when Dalton Guthrie lined a pitch right back to TTU pitcher Davis Martin. In self defense, Martin got his glove up and the ball found it for the line out. It would be that kind of night.
Later in the first inning after Alonso singled, JJ Schwarz smoked a ball into left-center field. Raiders center fielder Tanner Gardner – playing with an injured hamstring – somehow ran the ball down as he crashed into the wall.
"We were behind in the count in the first on Schwarz and Tanner (Gardner) makes a great play," said Tadlock. "There is a run off the board. Maybe if the ball lands, it is a triple and that could take two runs off the board. That gives us a chance to settle in and pitch.
"Against those guys with that pitching staff, if you look at my report on their pitchers, it is 93-95 (mph) across the board. I was telling Sully, 'I saw one 88-90, what's going on?' He has a great staff and that's not a team you want to fall behind. That is the play that stands out to me."
Texas Tech also turned three double plays. One came with the bases loaded in the sixth as Martin battled back from a 3-0 count to get Schwarz to tap into a 1-2-3 twin killing. The play also featured an interference call on Schwarz as the throw from home to first struck him. He was called out for running inside the baseline.
"I had a good vantage point, and (Schwarz) was inside the line," O'Sullivan said. "He was inside the line and veered out again. He made the right call. If I didn't (agree), I would have come out and questioned it. But I didn't have any problem with the call."
For the Gators, each time they would get a scoring opportunity, the Red Raiders would turn in a defensive gem.
"You need to turn double plays to win close baseball games at any level," Tadlock said. "We have been pretty decent at that. The things that go unnoticed, Gutierrez, I don't know how many plays he picked. You can ask me next year (when he is gone) and I'll notice them. Now our guys just throw it anywhere in the vicinity and its like a hoover (vacuum) over there. He is the best 5-foot-8 first baseman I have ever seen. That makes our infield better."
The great defensive plays certainly helped TTU starter Martin, who held Florida to three hits over seven shutout innings and moved to 10-1 with the victory.
Davis Martin, Texas Tech (Mandy Sorenson)
"It gives you more confidence to throw it in there, pound the strike zone," Martin said. "Coming into this, watching games in Omaha the last two, three years, I noticed that if you don't walk people, let people put it in play, the place is kind of a graveyard. So just most of all, just pound the strike zone."
And why not? Throw strikes, trust your defense. After all, those defenders have been waiting on their moment to showcase their bounty from their repetitions in the bitter cold of February. And Tuesday night with their seasons on the line, the opportunity was realized.
Join the Discussion