An En-Chanted Finish: Coastal's The Champ
College World Series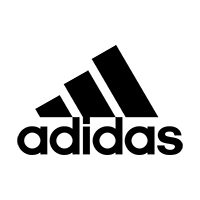 ---
OMAHA — Gary Gilmore was overwhelmed with joy two weeks ago when he sat amongst his fellow head coaches at the podium at TD Ameritrade Park. In his 21st season as head coach of the Chanticleers, he had felt so long that Omaha was always eluding him and that he'd never make a trip, at least as head coach, to this grand event.
Now, in his and the program's first trip to the CWS, he's a National Champion after the Chanticleers beat Arizona 4-3 in Game Three of he CWS Finals.
"We're not the most talented team in America, but we're the national champion," Gilmore said. "This program has been a lot better than people gave it credit for, and they thought we were some small school from a small conference that couldn't get it done. This bunch wanted to prove everyone wrong."
And this bunch wanted to get a national title for their head coach. Gilmore long ago established Coastal Carolina as one of the premier mid-major programs in college baseball. However, his feeling of things just being a step away stemmed from some setbacks in past super regionals. Gilmore has guided this program to 14 regional appearances during his tenure, including super regionals in 2008 and '10 before the Baton Rouge Super Regional this season. The Chants fell short of Omaha in those previous two appearances, but made amends this go-round with an outstanding performance against LSU before coming to Omaha and dazzling observers with their combination of big-time pitching performances from Andrew Beckwith and Mike Morrison, among others, while Anthony Marks, G.K. Young and the offensive battery did their part as well.
"All the boys wanted to be a part of something like this with Coach Gilmore and get here to Omaha," Coastal Carolina's G.K. Young. "To help him do that, it's special. And to win that game with these boys after I've been with them for three years, I love them so much. I'm so happy."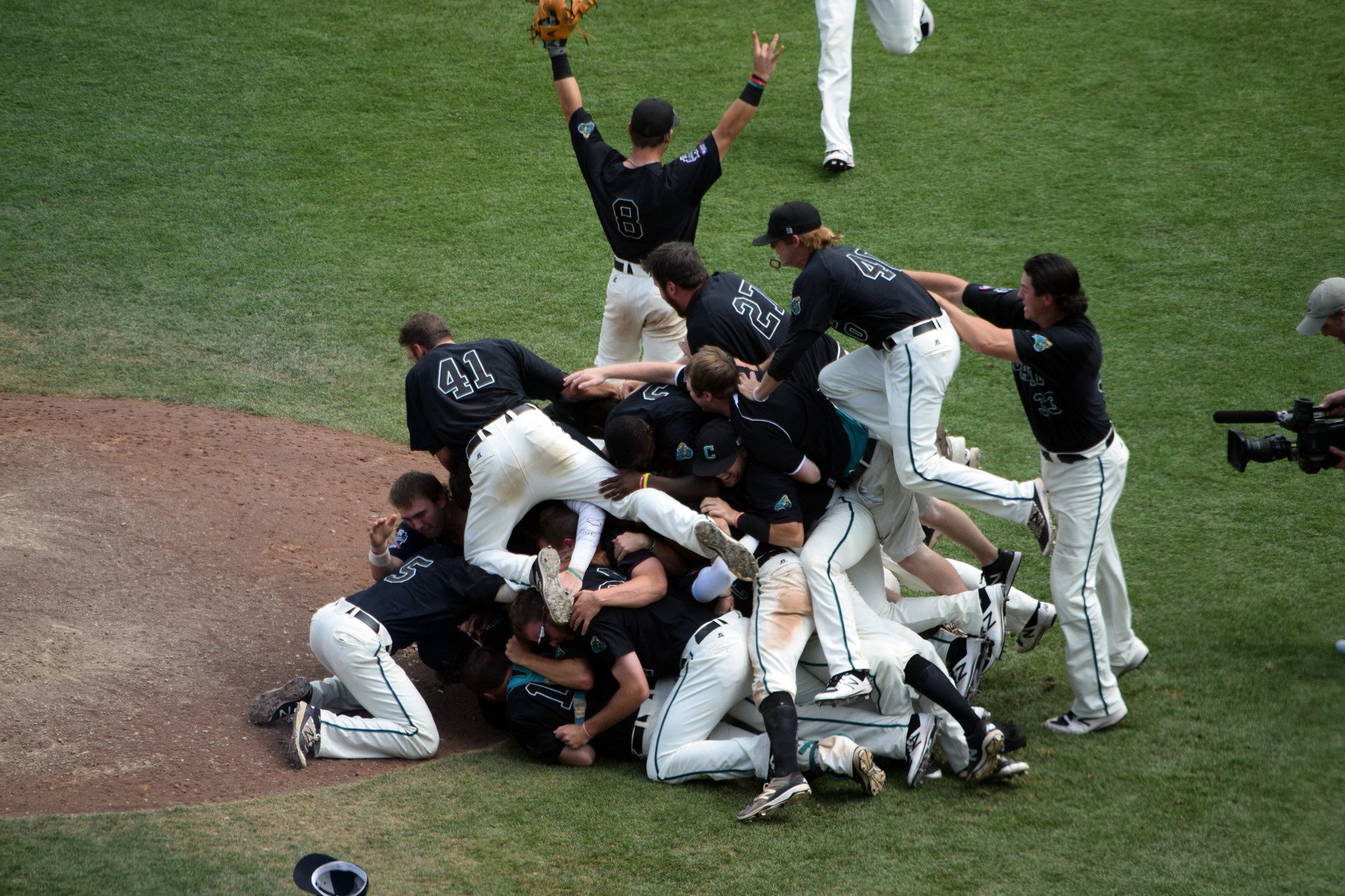 Coastal Carolina finished off a memorable run in Omaha. (Kendall Rogers)
Looking to nab the first national title, the Chanticleers sent righthander Andrew Beckwith to the mound, who had been outstanding in previous starts here in Omaha. He didn't disappoint this time, either, as he struck out two and allowed just two runs — both unearned — on six hits in 5.2 innings.
"It's unbelievable. This teal is something, and Coach Gilmore deserves all of it. He's been coaching so long, 21 years, and he deserves every bit of this," Beckwith said. "He really does. We finally got him to Omaha and we finally got him a national championship. This was a full team effort, and we got it done."
The Chanticleers also received a good performance out of the bullpen from gritty right-hander Alex Cunningham, who didn't have his best stuff at times, but battled through it, allowing a run on two hits in three innings. The biggest moment of the game occurred in the ninth inning, as Coastal Carolina entered the frame with a 4-2 lead. Arizona wouldn't go quietly into the night, however.
The Wildcats flew out to begin the ninth before Louis Boyd and Cody Ramer reached base back-to-back to put the offense in motion. Zach Gibbons flew out to center field before Ryan Aguilar brought in a run on a hard-hit double down the left-field line. Arizona had the game-winning run on second base, bringing up Ryan Haug, who replaced usual Wildcats catcher Cesar Salazar after he was hit in the head by the bat on a swing through earlier in the game.
Haug worked a full count before swinging through a Cunningham fastball to end the game and give the Chanticleers the national title.
That pitch culminated what has been an incredible and memorable past couple of weeks for the Chanticleers. With the win Thursday, the Chants become just the first team to win the title in their CWS debut since Minnesota accomplished the feat in 1956. They also are the first athletics program in the Big South Conference to capture a major national title, though the program heads to the Sun Belt Conference for the 2017 campaign.
"I'm ready for a Pepsodent commercial"Coastal head coach Gary Gilmore is all smiles there sitting with the national title trophy in his clutches.
After beating TCU to advance to the CWS Finals against Arizona, Gilmore said he had been dreaming of that moment his whole life and that he felt like if he pitched himself, he'd snap out of it.
Well, someone could pinch Gilmore right now, and he's not going to snap out of what long ago seemed like a dream that'd never come true.
Gary Gilmore and Coastal Carolina are National Champions.
Join the Discussion