Florida's Faedo Rises To The Moment
College World Series
---
OMAHA — In the TD Ameritrade Park era, we've grown accustomed to seeing dominant performances from starting pitchers. The combination of BBCOR bats, high-seamed baseballs and a stiff wind always blowing in turned good pitchers into great pitchers at the College World Series — and turned great pitchers into a bunch of modern day Steve Arlins.
But the introduction of a lower-seamed baseball has helped equilibrium has returned to the college game, even at TDAP. Maybe the bat technology has improved too, and maybe coaches have started recruiting more physical players again — but home runs are up from a low of 0.39 per game in 2014 to 0.74 per game this year, and scoring has increased from 5.08 runs per game that season to 5.72 in 2017 (through the regular season). That year, three home runs were hit in the entire College World Series. This year, there were three homers in the first two games.
Gone are the days when every CWS game ended 2-1 or 3-2, and every starting pitcher looked like a first-round pick. Now, aces have to pitch like aces to thrive.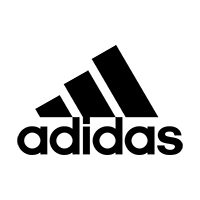 But one thing hasn't changed: the importance of pounding the strike zone. In the first weekend of the College World Series, uncharacteristic control struggles have affected most of the aces who took the mound. As a result, seven of the eight failed to pitch up to the standard he has set for himself.
Five D1Baseball All-Americans started in the first four games, but only one of them pitched like an All-American: Florida's Alex Faedo. In a matchup against third-team All-American Jared Janczak, Faedo turned in the best start of his excellent junior year, leading the Gators to a 3-0 win against TCU.
Over seven shutout innings, Faedo allowed just two hits and two walks while striking out 11 — the most ever by a Gator in the College World Series. Faedo has had plenty of very good starts this year — he's gone deeper into a few games, he struck out more batters once, and he allowed just two hits in two other outings early in the season. But given the magnitude of the stakes and the pressure of the stage — which seemed to affect some of the other star pitchers in this first weekend — this performance stands out.
It stands out even more in light of how the other aces struggled. It's nice to be able to appreciate true greatness for what it is again. A few years ago, TCU coach Jim Schlossnagle expressed some frustration after a College World Series game that featured premium arms pitching at a very high level in a game between the Frogs and Virginia — his point was that their accomplishments no longer stood out because of the pitcher-friendly context of the era. So it was striking to hear him rave about Faedo on Sunday.
"There's been historic, great pitchers come through Rosenblatt and now TD Ameritrade, and tonight has to go down as a great, great performance in College World Series history," Schlossnagle said.
Faedo has been a very good weekend starter for three years. Few, if any, pitchers in college baseball can match his rare combination of stuff, feel for pitching and competitiveness. So it's overcomplicating things to call him a great "big-game pitcher" — the fact is he's just a great pitcher, period.
But with that said, Faedo is a great big-game pitcher. In three career CWS starts, he's now 2-1, 1.37 with a 27-6 strikeout-walk mark in 19.2 innings.
And in 20 innings this postseason, Faedo has 33 strikeouts, and has allowed just one run.
"Alex was special," Florida coach Kevin O'Sullivan said. "I told some people the other day, the last two or three weeks he's been a little bit different. He certainly was the difference tonight."
Really, Faedo has had just a few rough outings this year — most notably March 17 at Auburn and May 18 against Kentucky, when he gave up seven runs on 13 hits in 5.1 innings. Since that point, he's been simply dominant.
"I think he's been great all year. Have there been a couple of starts where he hasn't been great? Sure, that happens to everybody," O'Sullivan said. "But the fastball is different. The slider's been different. He threw really good changeups today again."
Faedo had great feel for his 84-86 mph slider from the get-go, using it as the putaway pitch for each of his three strikeouts over the first two innings. The Frogs had one golden chance to score against him, loading the bases with one out in the third, but Faedo escaped with back-to-back strikeouts, blowing a 94 mph heater past Zach Humphreys and then getting Evan Skoug swinging at an 86 mph back-foot slider.
An inning later, Faedo really found his groove — he ended the fourth  with a strikeout of Evan Barzilli, the first of 10 straight batters he retired to end his outing. He did an excellent job changing elevations with his 91-94 mph fastball, which he got TCU hitters to chase up out of the zone repeatedly. His slider had vicious late bite, and his 86-89 changeup helped him give lefties something else to think about.
Faedo said he had trouble with all the dangerous lefties in Kentucky's lineup a month ago, calling it "a favorable matchup against me." But he had no trouble with TCU's lefties, who went 1-for-10 with seven strikeouts.
"You know, TCU is an aggressive fastball-hitting team," O'Sullivan said. "They want to get to the pull side. I thought he located the fastball away on those lefties well, and he, and he was able to do a good job manipulating his slider early in the count, where he would back-door it for a strike, and he got underneath their barrel and got to the back foot with two strikes. He did a really good job and mixed up just enough changeups and fastballs as well in the late in the count, because a lot of their hitters do good with two strikes, and he threw some fastballs late in the count tonight that opened up the other half a little bit more."
One of those TCU lefties, Connor Wanhanen, said the Frogs were well prepared for Faedo and knew what to expect from him. But preparation can take you only so far when a first-round pick performs at his very best.
"We've been talking the last couple of days about lefties, seeing the ball, seeing the ball in so you could run back over the plate, and righties, if it's middle, it's going to run in to you," Wanhanen said.
"But you can talk about it all you want, putting a plan into action is a different story. And like we've said, he was just outstanding tonight. We were never able to put enough good swings on the ball to get things moving."
With Faedo pitching so well, the Frogs needed Janczak to pitch like he has over his last four starts since returning from injury — he'd allowed just three runs in 23.1 innings in that span, posting a 27-3 K-BB mark. He's a premier strike-thrower, but like some of the other accomplished control artists in this CWS, Janczak just didn't have his usual command on Sunday night.
He issued a season-high five walks over four-plus innings, as many as he had allowed in his previous five starts combined. He allowed the leadoff man to reach safely in three of the five innings he started, two of them via walks. And two batters he walked wound up coming around to score.
"I think your guess is as good as mine," Janczak said by way of explanation for his uncharacteristic control woes. "I just felt I was a little amped, I guess, and come back here, you know — I can't really tell you."
Janczak is really good, and so are LSU's Alex Lange and Oregon State's Jake Thompson and Fullerton's Connor Seabold. But none of them could do what Faedo did on Sunday night: channel the excitement over pitching in Omaha into a dominant performance on the sport's biggest stage. He's a special talent with special makeup, and on Sunday, it showed.
"He's been our workhorse. And the thing about him, too, we keep talking about how talented he is on the mound, but I honestly believe that he's probably even a better person, better clubhouse guy," O'Sullivan said. "You can see by talking to him. He deflects, does not like to talk about himself. Loves to talk about his teammates. He's just different. He's a different kid."
Join the Discussion