LSU Presses The Issue Against FSU
College World Series

---
OMAHA — LSU always has a chance with the speed and athleticism it possesses.
The Tigers have been one of the nation's hottest teams over the past few weeks. Only Oregon State, which is riding a 22-game winning streak, has been hotter than the winners of 17-straight. But things haven't always been easy for LSU, as it has had to claw its way to some victories. That trend continued Sunday night at TD Ameritrade Park, as things looked rather bleak against Florida State for much of the contest.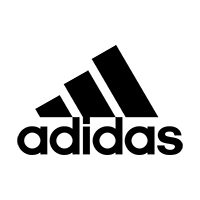 Well, that was until the eighth inning, as a highly unlikely three-error play led to the tying run crossing the plate, while hard-hitting Greg Deichmann slapped a single to right field to bring across the go-ahead run one batter later in a 5-4 comeback win over Florida State.
"We took advantage of a couple of misplays by them. It was a little bit of a bizarre game," LSU coach Paul Mainieri said. "I'm not sure if I've ever seen a guy score from first base on a strikeout. I know you think we practice that, but we don't.
"I didn't think we played that great," he continued. "But this is my sixth trip to Omaha, fifth with LSU, and this is only the second time we've won the first game of the tournament. What a relief it is to win the first game, and I think our team will play much better on Monday now that they have a game under their belt."
As we previewed each team entering the College World Series, we specifically pointed out LSU's athleticism and speed as a potential X-factor throughout the tournament. You got a glimpse of precisely why that's the case against the Seminoles.
Jared Poche pitched well out of the bullpen for LSU. (Mandy Sorenson)
LSU fell behind early against the Seminoles. Taylor Walls led off the game with a walk, while hot-hitting two-hole hitter Dylan Busby put a charge into the garnet and gold dugout with a two-run home run over the wall in center field on a 92 mph fastball from LSU righthander Alex Lange. FSU had the momentum, but LSU immediately fought back in the first with some excitement of its own.
The Tigers began the bottom of the first with a fly out and ground out, while Antoine Duplantis kept the inning alive with a walk. FSU lefty Tyler Holton appeared to end the inning with a strikeout of cleanup hitter Deichmann, but the ball caromed away from catcher Cal Raleigh, and Duplantis made the heads up play to not only take second and third, but to also head home with Holton not covering the plate.
Though Mainieri and FSU coach Mike Martin admitted they've never seen a play like that, it was such a play that only a team like LSU could pull off.
"This game is just so unpredictable. But I must admit I don't think I can recall a man scoring from first base on a strike three. That's even when we used to play in Little League, where the backstop was a long way away," Martin said. "When I grew up, and I've seen some crazy things, but I never saw a guy score from first base on a strikeout. You just tip your hat to them. The guy never stopped. And you just have to know as a coach it's hard to cover that in practice."
While LSU gained the momentum with that electrifying play in the bottom of the first, the rest of the night would be a see-saw affair between the two teams. FSU had LSU righthander Alex Lange on the ropes several times throughout the night. But in true Lange fashion, he typically was able to avoid serious damage. Lange allowed an RBI single from Dylan Busby in the third and an RBI single from Quincy Nieporte in the fifth, but that was all the damage the Seminoles did. That's simply astonishing considering the Seminoles had the lead off runner on base six of the seven innings Lange started.
Lange, who struck out eight, walked four and allowed four runs on seven hits in six innings, gave way to usual LSU starting pitcher Jared Poche after a hit-by-pitch to begin the seventh inning. Poche, who tied the LSU career wins record against the Seminoles, had a calming effect for Mainieri's club, allowing just two hits in 2.2 shutout innings.
That calming effect allowed the Tigers to seize the moment in the eighth inning.
The Seminoles led the Tigers 4-3 entering the bottom of the crazy eighth. There, LSU leadoff hitter Kramer Robertson began the frame with a fly out, but then the wildness began. Cole Freeman singled, while Duplantis, the next hitter, laced a single to right field that barely got past right fielder Steven Wells. Wells then made a bad throw into the infield, while Freeman was full speed ahead all the way to home plate. The throw to Raleigh was on target, but the sophomore catcher dropped the ball. The game was tied.
One batter later, Deichmann, as he has done so many times in an LSU uniform, roped a single to right field to bring home Duplantis – the go-ahead run.
"I thought that Cole would try to go first to third on that base hit (by Duplantis), but he decided not to. And then the kid, for our good fortunate, he overran the ball and of course Cole took off," Mainieri said. "He probably overran the ball because he knew Cole was running and he thought he would need to charge the ball hard, come up and make a strong throw. It was a good move, but it was good fortune for us. I think if the catcher catches the ball, he's probably out. But I would never fault a young man for going home there."
Zack Hess closed out Florida State with an electric ninth. (Mandy Sorenson)
With the win over the Seminoles, the Tigers have now come back to win 21 games this season, and they have used their versatility and athleticism to get it done in many instances.
The difference between winning and losing in Omaha is incredibly small, and that's why having a lineup like LSU's is so vital and game-changing.
On this night, Lange didn't have his best stuff. Far from it. And for much of the contest, the Tigers were unable to put Holton on the ropes once and for all. But when it mattered most, LSU got the job done and made things happen with its speed and athleticism.
"You know how I feel. Ever since the roster limits and changed bats, I think you have to have guys who can run and you need some athletes out there," Mainieri said. "You get to Omaha, the park plays big, and generally, the way to manufacture some runs is to have some speed on the bases."
It's now the LSU way.
Join the Discussion