Stoic Cloney Grabs Slice Of Immortality
College World Series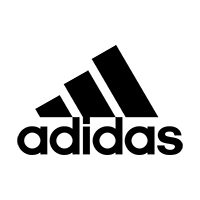 ---
OMAHA — JC Cloney looked helplessly at his cell phone as he walked down the tunnel from the Arizona locker room to the postgame press conference. With his right thumb, he scrolled up and up for what seemed like an eternity. Then he lamented the enormity of the task before him — reading and responding to more than 90 congratulatory text messages.
It was a tellingly practical, down-to-earth concern for a man who had just carved himself a slice of college baseball immortality. Cloney's head wasn't in the clouds, his eyes weren't filled with stars. He didn't have some incredulous grin plastered across his face. He seemed subdued, more than anything else. A moment earlier, Arizona pitching coach Dave Lawn had used the term "worldly" to describe his junior lefthander, and that worldliness seems like a major reason for his success on college baseball's biggest stage.
And his Omaha success is now officially historic. By throwing the first complete-game shutout in the history of the best-of-three CWS Finals in Monday's 3-0 win against Coastal Carolina, Cloney extended his Omaha scoreless streak to a CWS-record 16 innings. He held UC Santa Barbara scoreless on five hits over seven innings last week, and now he has shut out one of college baseball's premier offensive teams in the first game of the CWS Finals.
When a reporter told Cloney that he had thrown the first-ever Finals shutout, he reacted about as matter-of-factly as you can: "I did not know that, but if it gets us to win a championship, good for us."
That prompted another reporter to quip, "You're a pretty emotional guy, aren't you?" Cloney was unshakeable: "I'm not an emotional guy."
That's what makes him who he is — a College World Series hero.
"Number one is his mental disposition, his ability to block out everything else that's going around him and just focus on getting a good visual of the target and attacking the mitt," Arizona coach Jay Johnson said. "And he can do that with three or four pitches. And that shows up."
Arizona's JC Cloney salutes Arizona fans after his shutout Monday (Eric Sorenson)
It was hard not to think about another CWS hero, former South Carolina ace Michael Roth, when watching Cloney do his thing on Monday. Like Roth, Cloney pitches in the mid-80s with his fastball, but hitters don't pick it up well, and he spots it well to both sides of the plate. Like Roth, he's freakishly unflappable. And like Roth, he's now got a good changeup, a pitch that Cloney credited with helping him rack up 13 groundball outs. When Cloney arrived at Arizona from JC of the Canyons last fall, he didn't really have that pitch in his arsenal.
"He was a ready-made guy when we got him — except for the changeup, which he didn't have to throw much and now throws a lot," Lawn said. "I mean, that's literally all we've done … He pitches in really effectively, particularly left-on-left, which some guys don't do. It's kind of hard, because when you're a lefty growing up, you're always throwing to righties, and now you've got a lefty in there — it's a skill. But it's fastball both sides, changeup, slider, curveball. Four-pitch guy, and he threw all of them tonight. And man, that was impressive, because I've got to tell you, they're hitting .321 against lefthanded pitching. That's because they're well coached and they know what they're doing and they stay inside the ball."
This wasn't a matter of just pitching to the park — although the pitcher-friendly conditions did help Cloney out twice, keeping drives to right field by Connor Owings and Michael Paez in the ballpark in the seventh and eighth innings. But those were two of the only balls the Chanticleers hit hard all night, as they tapped into routine groundouts over and over again. Coastal mustered just one hit through the first seven innings and finished the game with just four hits and three walks.
Cloney entered the ninth around the 100-pitch mark, and Arizona had stopper Cameron Ming ready if necessary. But Cloney made it clear that Ming wasn't necessary.
"I walked in the dugout and I told Coach Johnson, 'I got this. Tell the guys in the pen to sit down — this is my game,'" he said.
Coastal's only serious rally came in the ninth, when the first two batters of the inning reached, bringing the tying run to the plate in the person of Big South player of the year Owings. But the Wildcats stuck with Cloney, and he quickly extinguished the threat, getting Owings to roll over into a 4-6-3 double play. Then he struck out G.K. Young to end the game and pull the Wildcats within one victory of their second national championship in five years.
Cloney said he "hasn't really thought much about" being one win away from the national championship — because of course he hasn't. The Wildcats famously treat every game as just another Super Bowl, and they'll treat Tuesday the same way. But for all his worldliness and stoicism, Cloney had to admit that this experience has felt just a little bit surreal.
"It feels like I'm still in a dream and haven't woken up yet," he said. "I was talking to Ryan Haug, my roommate, we were like, 'Just a couple of weeks ago we were in the losers' bracket at Lafayette, snuck out of that. Then we went to Mississippi State, swept that.' Things are just plain weird on us right now, and it's gonna really suck if we wake up tomorrow and it's just a dream."
Join the Discussion