Titans Deviate From The Fullerton Way
College World Series

---
OMAHA — The unexpected often occurs at the College World Series.
Some teams head to Omaha and find ways to get sizzling hot and make a run through their bracket. Others deviate from the norm, and, unfortunately, form into the opposite of what they were the entire season.
Cal State Fullerton's trip to the CWS was the latter.
For much of the season, few teams were as consistent as the Titans on the mound. The Titans entered the CWS ranked fourth in walks allowed per game, while also being fifth nationally in walks allowed entering Monday's elimination game against Florida State. However, the Titans were uncharacteristic here for the second time in a few days, walking eight Seminoles in a 6-4 elimination game setback.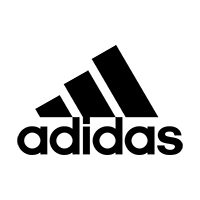 "We didn't throw strikes again. We didn't do it for the last couple of days. It was a lot of pitches," frustrated Cal State Fullerton coach Rick Vanderhook said. "We definitely got to know the field here at TD Ameritrade because the last two games I think these guys stood out in every inch of their position for longer than anyone in the history of the two games we played. Because it was a nice and beautiful day, we'll head back to California with a sun tan, that's for sure."
The Titans had hoped to turn the tide back their direction after an opening loss to Oregon State. In that setback, the Titans got off to a hot start against the Beavers, but Colton Eastman and the Fullerton pitching staff scuffled with five walks that helped OSU comeback to win. That trend continued against the Seminoles.
Fullerton and FSU had rather quiet first innings before the walks started to become a factor in the second, at least for the Titans. Fullerton lefthander John Gavin typically shows strong command of the strike zone, but had a one-out walk to Drew Mendoza hurt him in the second when two batters later, Steven Wells roped an RBI single for the game's first run. The Seminoles added single runs in the fourth and sixth innings, but Fullerton felt good about things after a three-run bottom of the sixth that was capped off by a two-run home run from red-hot shortstop Timmy Richards.
Just like the CWS opener against the Beavers, things got dicey in the middle innings. Though the Titans led FSU 4-3 entering the seventh, Vanderhook was forced to go to righthander Blake Workman after hot-hitting Taylor Walls and Dylan Busby led off the frame with a single and double, respectively.
The Titans had the option to let reliever Jack Pabich intentionally walk FSU three-hole hitter Jackson Lueck before bringing Workman into the game. However, Vanderhook felt like Workman was the steadier hand. After intentionally walking Lueck, everything unraveled for Workman, as he had two bases-loaded walks before the Titans turned to Brett Conine. It was too late, though, as FSU had already taken a 6-4 lead.
"I said it to Hawk [pitching coach Blake Hawksworth], Jack's done pretty good. Jack doesn't have a lot of experience and I was afraid that Jack would intentionally walk and balk," Vanderhook said. "And it was like, dude I can't do that [keep Pabich in the game]. I knew Workman could do it, so I went with that.
"I called the 3-2 curveball. I called it. He didn't mind me calling it because he probably had it on his mind. I said go ahead, throw a 3-2 hammer. Because if he throws it for a strike, it's strike three and Conine is in the game, and that makes the game a little different. We probably don't walk the next guy and the next guy, and we'll learn. I mean, you make mistakes and learn."
While the Titans struggled on the mound in the middle innings, Florida State succeeded in use of three relievers. Lefty Drew Parrish put together a stronger start than the box score would indicate, as he showed good feel for the fastball and curveball, while a trio of relievers – Chase Haney, Alec Byrd and Drew Carlton took care of business. Haney got the Seminoles out of the sixth after Richards' home run, while Byrd tossed 1.1 shutout innings and Carlton closed out the contest with some slight drama, as the winning run came to the plate after a single and a walk. Carlton, though, struck out Hank LoForte looking to end the game and stay alive.
Drew Mendoza and FSU made Fullerton pay for mistakes. (Mandy Sorenson)
But this game was all about Fullerton getting out of its element. The Titans had averaged just 2.46 walks per game entering the CWS, but totaled 13 walks in two games. Vanderhook was frustrated about his pitchers, but also pointed out that Oregon State and Florid State each showed mature offensive approaches.
"Oregon State, I thought they had very good at bats and a very good game plan against Colton. I mean, they grinded him. You have to be extremely disciplined to face guys like him. And I thought Florida State was really similar today," Vanderhook said. "I'm pretty sure I'm not, but if I'm not mistaken, John didn't throw one off-speed strike."
FSU's Matt Henderson, who finished the afternoon with a pair of singles, discussed his team's approach against Fullerton's arms.
"I think that's [a patient approach] has been our mentality throughout the year to kind of grind out at bats and look for one pitch to hit," he said. "If it's not there, we leave it alone and go to the next one. We've been able to battle with two strikes throughout the year. So, that's not been a problem and we kind of took that mentality into this game as well."
Drew Parrish and Florida State did a better job of throwing strikes than Fullerton. (Mandy Sorenson)
To get to Omaha and go the distance requires teams to play a consistent and impressive brand of baseball. In this appearance for the Titans, they got some big hits at the plate at times thanks to Richards, but couldn't establish consistency on the mound. Quite an accomplishment for a school that, as Vanderhook said, fancies itself as Strike-Throwing University.
It was a disappointing two games at the CWS for the Titans, but as many coaches have said over the past week, only one team is going to head home happy from Omaha.
The Titans won't be that team, but Vanderhook has no regrets. Fullerton just didn't do things the Fullerton way.
"I know I'm 0-4 [in Omaha], I knew how difficult it was to get here. But it's even more difficult to get here and win," Vanderhook said. "I mean, that goes with it. Teams that come get experience. I don't know who wrote something, but I didn't know we'd lost as many games in a row [nine] as we had lost here. It's been a lot from what I understand. Nine in a row.
"Well, I can say at least we're here to lose nine in a row."
Join the Discussion