Arizona Dominates OSU To Force Rematch
Columns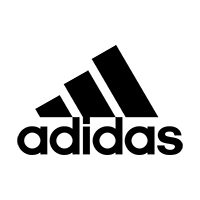 ---
OMAHA — Nathan Bannister looked well on his way to another dominating postseason win for Arizona, having mowed down the first eight Oklahoma State batters of the game Friday, five of them via strikeouts. Then he issued a walk to Collin Theroux and grabbed his forearm. After a meeting with trainers and coaches, Bannister threw two warm-up pitches and then exited the game with tightness in his forearm.
Watching your ace walk off the mound with an injury in the third inning could be demoralizing for any team. But nothing seems to demoralize the Wildcats. When that third inning ended, Arizona coach Jay Johnson summoned his players for an extended huddle in the dugout. And when that meeting broke up, a funny thing happened: a bunch of Wildcats immediately broke out in boisterous dance to the music playing over the PA system.
"Coach said, 'Nobody wants to win more than Bannister,'" Arizona senior right fielder Zach Gibbons said. "He's proven it all year. He's gone out and competed to the fullest extent he could do. So Coach said, 'No one wants to win more than he does, so go out and do it for him.'"
And that's just what Arizona did, in dominating fashion. The Wildcats outplayed the Cowboys in all phases of the game during a lopsided 9-3 victory that forced a rematch between the two teams Saturday to determine who moves on to the CWS Finals. The way Arizona responded to Bannister's injury — with dance, and with another run in the following inning — revealed a lot about the way the Wildcats are wired.
"You kind of have to not think about it, as much as it sucks, that Banny came out of the game early," Arizona lefthander Cameron Ming said. "You have to set that aside and keep working as a pitching staff. You have to piece it together. (Kevin) Ginkel did a good job. And I took over."
Ming took over the game for the fourth time in Arizona's four CWS games, entering at the start of the fifth inning and smothering the Cowboys for the final five innings to earn his third save of the Series, to go along with one victory. The sophomore lefthander allowed just one run on two hits and two walks, allowing the lone run in the ninth inning, after the outcome of the game had already been decided. It was the first run Ming has allowed in 10 innings in Omaha.
Arizona lefthander Cameron Ming was superb in his fourth appearance in Omaha (Eric Sorenson)
But Ming was only one of numerous Wildcats who deserve credit for Friday's win. Arizona controlled the game from the outset, scoring a run in the first and two more in the second against an Oklahoma State pitching staff that had not allowed a run in either of its first two CWS games. The Wildcats out-hit the Cowboys 14-4, led by three hits apiece from Gibbons and J.J. Matijevic, who spearheaded a balanced attack. And Arizona continued to play flawless defense, while Oklahoma State committed two errors, which led to four unearned runs.
"They swung the bats well, and they were pretty relentless the whole game," Oklahoma State coach Josh Holliday said. "We'll come out tomorrow and play better. That's all there is to it. It's a series, and it's tied 1-1. And tomorrow is the rubber match of a three-game series, which in college baseball we're pretty accustomed to playing through that challenge all year long. And tomorrow is Game 3. Credit to Arizona. They played well today. Our guys will bounce back, as we have all year long, and we'll be a better ballclub tomorrow."
Holliday seemed calm and confident heading into Saturday, and he has good reason to feel that way, with ace Thomas Hatch lined up to start on full rest. Arizona figures to counter with Bobby Dalbec on four days' rest, although Johnson stopped short of naming a starter, as is his custom.
But Oklahoma State needs to generate a little bit more offense to win Saturday, because Arizona's offense is too good to get shut out again, like it was by OSU's Tyler Buffett on Monday. Johnson said he did not like his team's offensive approach in the early innings of its following game against UC Santa Barbara, so he "got into them a little bit," and since that point he has liked what he has seen from his hitters. Gibbons said the Wildcats concetrated in batting practice on working the middle of the field, then put that approach into action against the Cowboys.
"Offensively we went back to work on some things yesterday. And had the best day at the plate that anybody in the tournament has had and looked very much in character for what I've seen for 65 or 66 games since we've been here," Johnson said.
Conversely, Oklahoma State has scored just five runs in three CWS games and is hitting .170 as a team in those games. Holliday said he thought his team barreled up a number of balls that did not find holes Friday, but the Cowboys also struck out eight times and had 11 harmless groundball outs. Even with Hatch on the mound, OSU probably won't be able to win a third 1-0 game of the CWS, so it needs to string together some hits Saturday.
But with a first-team All-American on the mound, OSU has to feel good about its chances.
"Thomas Hatch will pitch for the Cowboys. We feel good about that. On full rest. Fresh," Holliday said. "We're a confident club. And what they say in baseball: Momentum is the next day's starting pitcher. We've got a pretty good one. I feel good about putting our ballclub on the field tomorrow and competing together once again and enjoying this amazing opportunity."
Join the Discussion