Coastal, Parrett Keep The Magic Alive
Columns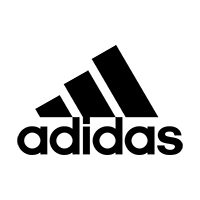 ---
OMAHA — And then there were none.
As college baseball teams trudge through the regular season, they all aspire to be one of those important top eight national seeds. More often than not, being a national seed is something to truly covet. But this year has been unorthodox for our game. Only three of the eight national seeds made the trek to Omaha, and following Thursday's 7-5 Coastal Carolina win over Texas Tech, the No. 5 national seed, there are no national seeds left in the College World Series at this juncture for the first time since 1999.
The national seeds finish the 2016 NCAA postseason with a 31-21 record, which is the second fewest since the tournament expanded way back in 1999. But while the national seeds are gone, it now opens the door for a magical team like Coastal Carolina to potentially reach the CWS title series by defeating TCU twice.
"I'm just very proud of our kids. I thought the other day against TCU we kind of lost our edge a little bit, and they came back today and really competed well," Coastal Carolina coach Gary Gilmore said. "We walked too many guys and did some things, whatever, but found a way to win.
"All that matters and we've talked about this, was staying alive and living for tomorrow," he continued. "Our guys have worked so far this season and they didn't want today to be their last day to play."
Hoping to stay alive in the CWS, the Chants gave the start to freshman righthander Jason Bilous. And as usually is the case with the hard-throwing righty, it was a mixed bag of results. Bilous looked solid in the first inning. Though he walked a batter in the frame, he got out of any potential trouble with a strikeout on an 87 mph slider. Bilous showed a lively arm in the contest, sitting 93-95 and up to 96 mph with his fastball.
The freshman's command woes arose in the second. He was unable to establish consistency with his fastball, and when he did, the Red Raiders made hard contact against him, plating three runs to make it 3-1, and taking what usually seems like a commanding lead in this ballpark.
Fortunately, the Chanticleers had their "Sergeant", David Parrett, and the back-end duo of Mike Morrison and Bobby Holmes on their side.
Parrett, a senior, is a key cog for this team behind the plate, but until today, hadn't had the offensive campaign he was looking for. Parrett entered the CWS hitting .136 overall and recorded just five hits in the month of May. But he came through in the most important game of the season, smacking an RBI single in the second inning before providing some serious cushion for his team in the fifth inning with a two-RBI single to extend Coastal's lead to 7-3 going into the latter innings.
Parrett finished with two hits, three RBIs and a pair of stolen bases.
"I call him Sergeant because this guy, if there's ever been a Navy SEAL that's placed for me, that guy is it. He's the most fit guy, the hardest working guy and the most positive young man," Gilmore said. "He's had one of those seasons up until today that you kind of want to forget about when you compare it to what he did last year.
"And there's a way that the game evens itself out over a season or whatever, he's had a couple of moments here down the stretch," he continued. "And then today was the crowning moment, because, I mean, we've been fighting it a little bit offensively as far as getting some hits and things and putting some things together, especially at the bottom half of the lineup. So, we needed someone to step up."
The Chanticleers had other heroes in this one, too. For instance, Mike Morrison put together an extended relief performance with 83 pitches in 4.1 innings of work, while giving up a pair of runs in the process. Meanwhile, lanky righthander Bobby Holmes came out of the bullpen and showed firm stuff, striking out two, walking one and allowing just a hit in 2.1 shutout innings. Gilmore added after the game that Morrison would not be available on Friday against the Horned Frogs, but didn't rule out his availability on Saturday if the Chants force a rematch.
While it wasn't a particularly pretty game with the two teams combining for a ridiculous 16 walks, the Chanticleers now have a chance to play for a national title.
"I think our players play that way (even-keeled), and we're just confident," Gilmore said. "If you would have told me we would be where we're at right now four months ago, two months ago, maybe even three weeks away, I'm not sure I would have laid a whole lot of money on it by any means. Just really, these kids are what the epitome of college baseball is all about. They're just fantastic."
Though Coastal's Omaha ride continues for at least another day, the Red Raiders put the finishing touches on what has been a very fruitful past three years for Tim Tadlock's junior class. Tadlock had tears in his eyes when talking about the juniors, particularly first baseman Eric Gutierrez, in the postgame press conference.
It's easy to see why. Gutierrez wasn't a guy with many, if any, in-state options at larger schools, and Tadlock and Tech were willing to give him a chance. From there, he and plenty of others on this Red Raiders team not only developed into outstanding players, but they guided a program who had spent several seasons as somewhat of an afterthought in the Big 12 into one of the nation's best, while also making two trips to Omaha in three seasons – something that seemed like a pipe dream not too long ago.
"It was a lot of fun to coach them," an emotional Tadlock said. "It's a lot of fun going to the ballpark each day [with this team]. These guys, they really liked to work at it. They show up, they've been good. They've been good in all phases. They've played the game the right way. And today just wasn't in the cards as far as that goes. I really haven't reflected a lot lately as far as what the last three years have meant. And I mean, Gut [Eric Gutierrez] has been here four. And there's a guy from Mission, Texas, who stepped on our campus and was a leader from day one. And he's still leading."
Texas Tech has enjoyed being in the limelight as one of college baseball's darlings over the past three years, but Coastal now has a chance to carry that torch into the weekend.
No more national seeds stand in the way.
Join the Discussion