TCU's Goliath Does It Yet Again
Columns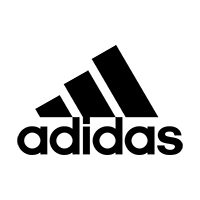 ---
OMAHA — Down 3-2 in the top of the ninth inning and down to its final three outs against Big 12 rival Texas Tech, TCU needed a spark. Actually, the Horned Frogs just needed to find a way to put the game in the hands of freshman phenom Luken Baker, who had been the destroyer of destroyers the first two weeks of the NCAA postseason.
The Horned Frogs were put in a precarious situation entering the ninth inning after Texas Tech's Hunter Hargrove laced an RBI double to make it 3-2 in favor of Tim Tadlock's club.
But the Frogs were intent on putting their fate in Baker's hands. Leadoff hitter Austen Wade drew a walk to start the ninth, followed by a lineout to center fielder by Cam Warner, a ball that didn't drop because of an outstanding play by Tech defensive replacement Zach Davis. At that moment, it seemed like this game just might not go TCU's way.
Then, it was Evan Skoug's turn to do something special. Skoug, who entered Sunday's contest hitting .292 in the NCAA postseason, put together a quality at bat and reached base on a single, setting the stage for a showdown, with two runners on, down by one, between Texas Tech reliever Robert Dugger and who else? Baker.
The first pitch thrown by Dugger was called a ball. But the next one would add to the already stellar legacy of the hard-hitting slugger out of the Houston area. While the catcher was setup on the middle part of the plate, hoping to get Baker to pop up or go the other way, Dugger's offering ran into Baker's hands on the inside part of the plate, he tightened up his hands, and pulled the ball down the left-field line.
Baker's hit had the distance it needed. There was no doubt it was going to leave the ballpark, but there was a question as to whether it would stay fair. TCU's players reached the edge of their dugout and leaned back, hoping somehow to will the ball to stay fair.
It did. Baker, yet again, was the hero and had given his team a 5-3 lead over the Red Raiders.
"They'd been working me away and mixing fastballs, but they mostly were working me away for the majority of the game," Baker said. "And when they brought Dugger in, he has a good fastball, and it's got good run inside. I figured he missed a few times arm side and maybe he'll come inside. So I was sitting on that early whenever I still had the count in my favor, and I got it and put a good swing on it."
As the Horned Frogs have played their best baseball over the past three weeks, Baker has been that feared powerful, advanced hitter. With his massive frame, raw power and mature ability to make in-pitch adjustments, Baker has been a terror for opposing teams. He hit a towering home run in the Big 12 tournament to demoralize Texas, he hit a key three-run homer in the third inning of the series opener against Texas A&M last weekend to help lead the Horned Frogs to victory, and today, he delivered the key hit to put the Frogs in the winner's bracket in Omaha. Interestingly enough, he did today's deed against a team he didn't have a great track record against in a regular season series. In that three-game set against the Red Raiders, he went 2-for-10 with no runs batted in. But today was different.
All that from a mere freshman, who after the game, deflected much of the attention placed on him on the at bats of Wade of Skoug in front of him in the lineup.
"The closest I've been around [to Baker] to him personally was Matt Carpenter," TCU coach Jim Schlossnagle said. "They are very similar in terms of their approach. There are times – I've said many times I'm in the dugout and there's a 2-0 count and you see a fastball from the dugout and you wonder why he didn't swing at all.
Brian Trieglaff was outstanding in relief for TCU. (Mandy Sorenson)
"Then, you go back, look at the video, and realize it wasn't a good pitch to hit at 2-0," he marveled. "So, his concept of the strike zone is advanced beyond his years. And that's a scary hitter. I was talking to Alex Cora of ESPN earlier today and he was saying "Man, you're describing Miguel Cabrera". He's not that, and he's not there yet. But at our level it's pretty similar."
Overall for the postseason, Baker is putting up torrid numbers. He's 11-for-27 (.531) with two doubles, two homers, five walks, four runs scored and a whopping 17 RBIs.
"We know [when Baker is at the plate] it's not going to be a giveaway at-bat … I mean, look at the size of him," TCU pitcher Brian Trieglaff said. "Whenever he steps up there, when I'd face him in the fall and early spring, he'd have that presence. You know whenever you're on his side, he's not going to give up pitches. He's going to fight like crazy to get the next guy up. Today, he did get the next guy up with a big home run in the ninth inning."
While Baker was the hero in this one, the Frogs had other standout performances as well. For instance, redshirt freshman righthander Jared Janczak struck out eight and allowed one earned run (two total) in 4.2 innings, while Trieglaff stepped up, striking out five in three solid innings with a fastball sitting 90-93, and up to 94, along with a slider, while finally, electric freshman righty Durbin Feltman closed the game out with a mid-90s fastball and electric stuff.
The Horned Frogs have had that magical feeling over the past three weeks, and to no surprise, it once again was headlined by Baker, who quickly is forming into the most feared clutch hitter in college baseball.
"You really got to get the ball in on him. I mean, really when you've got to make a pitch, you've got to get in," Tadlock said. "So, there's a fine line there with a guy that strong and with that much bat speed. He's just a polished hitter, and he's been doing that since he was a sophomore in high school."
Join the Discussion