Day 2: Shriners Mega-Notebook
Columns
HOUSTON — Sometimes teams just need a little reality check.
That seems to be the case with Ole Miss so far this weekend in the Shriners College Classic, as the Rebels dropped to 0-2 in the tournament with a disappointing 5-1 loss to No. 10 Texas Tech.
The Rebels are in uncharted waters after beginning the season on such a high note. They swept preseason top-10 East Carolina at home to begin the season, while adding another marquee series victory to their resume last weekend with a home series win over UNC Wilmington.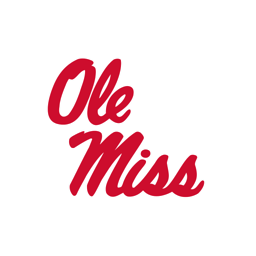 But the things they did to be successful the past two weekends they didn't do against Baylor or today against the Red Raiders.
"We haven't played like ourselves. We have a really good young team, but it's a team that prides itself in not considering themselves young. But this is what young teams will do" Ole Miss coach Mike Bianco said. "They don't always play their best baseball.
"Offensively, we swung it well the first two weeks, but we've faced two pitchers who have pitched really well," he continued. "We haven't given ourselves a shot on the mound, and that's the disappointing thing to me. We came here to play well and challenge ourselves."
While there's plenty blame to go around in the ugly loss, sophomore righthander James McArthur gave the Rebels a chance with the way he pitched. The imposing righthander put together a quality performance against the Red Raiders.
He set the tone in the first inning with a 1-2-3 frame and a strikeout, while escaping a bases-loaded jam in the second with a double play. McArthur allowed a run in the third on a sacrifice fly, but had solid fourth and fifth innings before he was involved in a couple of errors in the sixth inning. The sloppy sixth led to McArthur's departure, and he finished the afternoon striking out six, walking three and allowing three runs (all unearned) on two hits in five innings.
"He was really good. Unfortunately, he hurt himself a little bit with a couple of bad pickoff attempts, and he kind of lost his motion at times," Ole Miss coach Mike Bianco said. "He was able to gain it back, and we really needed that."
---

Already a subscriber? Log In to access this article.
Join the Discussion