Fitt: Don't Be Stunned By UCSB Anymore
Columns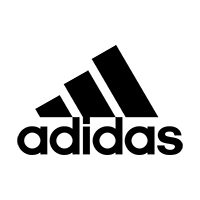 ---
OMAHA — To measure just how big of a deal it was for UC Santa Barbara to beat Miami 5-3 on Monday, look no further than the reaction of the exuberant Gaucho fans who are determined to turn this city into 'Chomaha.
"Our fans and everybody are celebrating like we just won the whole thing," UCSB coach Andrew Checketts said. "But it's hard to act like you've done it before when you've never done it before. First program World Series win, and it sure looked like it."
Miami, by contrast, has 48 College World Series wins over the course of 25 trips to Omaha. The Hurricanes have won four national titles, including a pair under current head coach Jim Morris in 1999 and 2001. The simple fact is, it has gotten harder to win it all since Miami's last title — thanks largely to the rise of mid-major programs like UCSB.
"There's so many good teams that I've never heard of 15 years ago, one being Santa Barbara," Morris said. "I wouldn't have known anything about them. But this is their first time, and I want to congratulate them. It's a great thing. And them getting here or even TCU, to the point you heard of them, but they weren't a baseball school. And the coaches have gone in there and done a great job. There's so many teams out there battling that are on the edge to get to Omaha. It's really tough."
So the Hurricanes are justifiably disappointed by their 0-2 showing in Omaha after they went 50-11 over the preceding 17 weeks. The "West Coast-gets-no-respect" crowd is enjoying another victory lap, and it should. But those folks should resist the temptation to call Miami "overrated," a sentiment that only diminishes UCSB's accomplishment. You don't go 50-11 over a span of 17 weeks if you aren't really that good to begin with. A week ago, UCSB eliminated another 50-win team — another national seed from the ACC, and one of the most talented teams of the last decade. Louisville was 36-1 at home heading into that super regional; that success was no fluke. But UC Santa Barbara has made it abundantly clear that its success is no fluke, either.
"We're not surprised at all (by what the team has accomplished)," UCSB's J.J. Muno said. "I know everyone said we were going to be a .500 team, rebuilding year, you lose Dillon Tate, Justin Jacome, seven starters on the position side, and we all knew we had been working hard, and we were all ready for our opportunities. We got guys that have grinded out years where they've just sat the bench. And we kind of have a tough junior class that was ready for their opportunity and ready to prove people wrong."
One of those people was Checketts himself.
"Earlier, JJ said, 'Everybody's saying we're going to be .500.' And I was about to raise my hand and say, 'Yeah, that was me! I was saying that,'" Checketts said. "But I think you watch them at this point, and it's a pretty good baseball team. Not just a pretty good baseball team, but there's some talent out there. (Clay) Fisher's a special defender, (Austin) Bush has power, the first two arms are pretty good, our bullpen is, at this point, good. We talked earlier (in the season) and it wasn't good, but with the health of those guys, we're a pretty good baseball team. At this point, it's not as surprising to say, 'Hey, we beat Louisville.' At this point, I go, 'Hey, we can do anything.' You just don't know with this group. Maybe I should just keep telling them they can't do it, and they'll do it. But it is special to beat those good teams, those teams with brand-name recognition, the teams with history that had been here a bunch. That does mean a lot."
And he's absolutely right — at this point, UCSB's success is no longer so surprising. I'll be the first to admit that I was utterly stunned that the Gauchos went into Louisville and took down the Cardinals. But in our Facebook Live video previewing Monday's games, I thought hard about picking UCSB to win and said the Gauchos had a very real chance to beat the Hurricanes. And anybody who watched the game Monday probably walked away thinking, Santa Barbara is a really good club.
Freshman righty Noah Davis turned in his best start since April 2, holding Miami's dangerous lineup to two hits and one run over six strong innings. The UCSB offense broke a 1-1 tie with four runs in the sixth, showing versatility and advanced bat-handling skills. A Muno double helped set the stage, and flu-ridden pinch-hitter Ryan Cumberland's two-run single gave the Gauchos the lead for good. The next two batters executed perfect safety squeeze bunts to provide two more important insurance runs. The Hurricanes matched UCSB with seven hits, but did not get enough of them when they had their best scoring chances in the fourth and eighth innings.
UC Santa Barbara righthander Noah Davis (Mandy Sorenson)
Miami probably overachieved a bit by winning 50 games with a pretty average weekend rotation, but this team has hit against quality pitching all season long, and it was shut down in Omaha by some good pitchers, but not any elite arms. It is fair to say that Miami underachieved here offensively — but as Morris pointed out, every team that gets to Omaha is hot, and the opposition deserves the credit.
"Both those guys hit their spots," Morris said of Arizona's Nathan Bannister and UCSB's Davis. "They weren't overpowering, either one of them. They had good arms, but we've seen a lot of great arms this year. But (Davis) hit his spots, but just comes back to what the most important thing is location and movement, not necessarily velocity.
"I'm disappointed because we didn't play as well as we could play. If we played as well as we could play and lost I would understand more. But we didn't swing the bat the way I know we can swing it. We didn't get big hits that we've been getting all year."
Miami's Jacob Heyward reacts to the end of the Hurricanes' 50-win season (Mandy Sorenson)
The bottom line is, the Gauchos just looked like a better club than the Hurricanes on this day. And at this point in the season, with a healthier bullpen, a healthier Davis, and a confident, capable lineup, maybe they are.
"It's baseball. I know everybody says that, and I wish I could give you something really quotable, but it's baseball and it's crazy, and you just don't know what to expect," Checketts said. "All the teams that are here are here for a reason, because they're good and they can play. And so much of this is just timing. If we were playing them a month ago, we get swept, because we weren't a very good baseball team a month ago. We had a hard time winning conference series a month ago."
So you can rip the committee all you want for not putting any host sites in the West, or for sending a total of 17 teams from the ACC and SEC to regionals (and only one is left standing). But really, the committee wasn't so wrong a month ago, aside from omitting a deserving Oregon State team, and maybe failing to make Arizona a host (as we projected it would be in our final host projection). UCSB lost three of its final four Big West series, including sets against UC Davis (17-36) and UC Riverside (26-29). Nobody in their right mind would argue that UC Santa Barbara had a better regular season than Miami or Louisville, and nobody can contest the reality that the Hurricanes and Cardinals were more talented and more experienced than UCSB.
But the Gauchos have had a better postseason than both of them, and ultimately, that is what will be remembered. So let's marvel at Santa Barbara's magical run. Let's salute the Gauchos for toppling some heavyweights and continuing to prove doubters wrong. And let's recognize the fact that, while this result still ranks as an upset, UCSB has become a very good, well-rounded team, and nobody should be stunned by its success anymore.
Join the Discussion