Long Road To Unlikely Finals Matchup
College World Series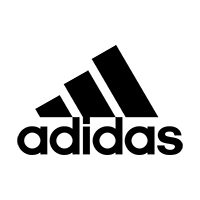 ---
ROAD TO THE FINALS
Fall Report: Coastal Carolina (Oct. 20)
Fall Report: Arizona (Dec. 8)
Fitt: Takeaways From Myrtle Beach (Feb. 23)
Fitt: Takeaways From San Diego (Feb. 28)
Notebook from Arizona on Cody Ramer and Cameron Ming (April 17)
Weekend Preview feature on Coastal's rise (April 29)
Weekend Preview feature on Arizona's rise (May 13)
Arizona impresses in Lafayette Regional (June 4)
Coastal Finally Reaches Promised Land (June 13)
---
OMAHA — Some years, the last two teams standing are the two teams everybody expected to play for the national title. Vanderbilt and Virginia were both juggernauts in 2014, and their eventual meeting in the CWS Finals seemed like an inevitable clash of superpowers. Even last year, when Virginia took the scenic route back to a Finals rematch with the Commodores, the two teams had begun the journey ranked No. 1 and No. 2 in the preseason Top 25. The last time Arizona reached the Finals, in 2012, it ranked No. 5 in the preseason, and it took on preseason No. 3 South Carolina in the title series.
But it's safe to say nobody anticipated a matchup between Coastal Carolina and Arizona in the 2016 CWS Finals. Of the 2,755 entrants in D1Baseball's Bracket Challenge contest, just eight people picked the Chanticleers to win the national title, and just seven picked the Wildcats. Exactly zero people picked an Arizona-Coastal matchup in the Finals.
That Coastal Carolina had a great season is no surprise; we ranked the Chanticleers No. 24 in the preseason, and they have been one of college baseball's best mid-major programs ever since the new century began. In fact, Coastal has the ninth-most wins of any program in Division I since 2000, right behind Cal State Fullerton and right ahead of Clemson.
"Looking at Coach (Gary) Gilmore and Coastal, this is a long time coming," Arizona first-year coach Jay Johnson said. "This is not a surprise to me, knowing what that program has stood for for a long period of time, the way they're coached, the amount of good players that they've had, and I'm very proud to say, when I look at their team, just initially, I see a lot of characteristics I see in our team and think it's going to be a great series, and we're very excited to be here."
Nobody really knew what to expect from Arizona heading into this season. The Wildcats went just 12-18 in the Pac-12 last year, and that team had college baseball's best middle infield — All-Americans Kevin Newman and Scott Kingery. Most people, including those of us at D1Baseball, thought Arizona didn't stand much of a chance to have a better season after losing Newman and Kingery. The Pac-12 coaches voted Arizona ninth out of 11 teams in their preseason poll; we picked the Wildcats to finish 10th.
You have to go back to 2008 to find the last time one of the CWS Finalists was unranked in the preseason — but it wasn't Fresno State, which ranked 18th in the Baseball America preseason Top 25 that season. It was Georgia. That was the only other team in the 64-team modern era (which began in 1999) to go from unranked in the preseason to the CWS Finals.
It became apparent early on this season that Arizona was better than we thought. The Wildcats won a series at Rice to start the year, then won two of three games at the Tony Gwynn Classic. But their conference season was up and down, and they lost three of their last four Pac-12 series to finish just 16-14 in the league, tied for third place. That disappointing final month of conference play probably cost the Wildcats a chance to host a regional.
Meanwhile Coastal Carolina dominated the Big South exactly as expected, winning the league by seven games. But when the Chanticleers had a chance to prove themselves against a middle-of-the-pack ACC team (Georgia Tech) in a three-game road series, they were swept, likely costing them a chance to host a regional, too. Gilmore later called that series a huge turning point for his team, just as Johnson has identified his team's early-April sweep at the hands of Utah as a critical moment for his team's development. Both teams responded well from those setbacks. In Coastal's case, it has been on an incredible roll ever since losing that final game at Georgia Tech on May 1. Since that day, Coastal is 22-3.
Coastal Carolina players celebrate during a seventh-inning rally Friday against TCU (Aaron Fitt)
It's worth noting just how difficult the postseason road to this point was for both of these teams. Both earned No. 2 seeds in regionals and had to win both regionals and super regionals on the road. The last time a pair of non-No. 1 regional seeds played for the national title was 1992 (Pepperdine vs. Cal State Fullerton).
Arizona fell into the losers' bracket of the Lafayette Regional and had to win back-to-back games against host Louisiana-Lafayette in a raucous, intense and hostile environment. And the Wildcats had to do it with a depleted pitching staff because of its run through the losers' bracket. Coastal stayed in the winners' bracket of the Raleigh Regional, but it was pushed to the brink of elimination by host NC State, which beat the Chanticleers once to force a decisive seventh game, then carried a two-run lead into the ninth inning the following night before rain forced the game to be suspended another day. When play resumed, Coastal rallied for four runs to win.
The next weekend, Arizona found itself on the road at Mississippi State, while Coastal had to travel to LSU. Those are perhaps college baseball's two most intimidating venues for visiting teams, with the biggest crowds in the nation, capable of generating a lot of noise. And not only were both hosts traditional powers, but they were national seeds with championship talent (especially MSU). But the Wildcats swept the Bulldogs, and the Chanticleers swept the Tigers.
Then in Omaha, where both head coaches were making their debuts, both teams started out with victories — the Chants knocked off No. 1 seed Florida, and the Wildcats beat No. 3 seed Miami. But both teams lost their next game to fall into the losers' bracket, which makes the process of winning the national title a whole lot more difficult. In fact, this is the first time that both CWS Finalists have made it through losers' brackets in Omaha since 1988. To do it, Arizona had to beat a rested Oklahoma State team twice in a row; the Cowboys hadn't even trailed in seven NCAA tournament games heading into those games. And Coastal had to win back-to-back games against rested TCU, which also played at a very high level in the postseason.
But the Wildcats and the Chanticleers pulled it off. The way the CWS is spread out, a team can run through the losers' bracket without destroying its pitching, but its pitching is depleted by the time the Finals start. This year, both teams are having to deal with that reality, and it will be fascinating to see how these teams handle their staffs in the Finals. Neither coach tipped his hand Sunday, but workhorses Bobby Dalbec, Alex Cunningham and Andrew Beckwith are burned for a few days after working in the bracket finals, so new heroes are going to have to emerge for these teams. That could be Zack Hopeck or Jason Bilous for Coastal, or Cody Deason for Arizona. JC Cloney seems likely to start Monday's opener for the Wildcats, while Bilous or Hopeck seems likely for Coastal. Johnson also did not rule out ace Nathan Bannister for the Finals, after he left Friday's game in the third inning with forearm tightness.
It took everything these teams had on the mound to get this far. Making it through the losers' bracket is difficult, and Arizona has done it twice in this postseason. Considering the litany of national powers these two teams have taken down on their way to the Finals, it is clear that both are very worthy of playing for the national championship. Even though this meeting was unlikely.
"There are probably a lot of talented teams here, possibly more talented than Jay's and my team, but the two teams that have played the best are here, and there's a tremendous amount of similarities between us," Gilmore said. "Should be a great series before it's over with."
Join the Discussion