Fitt: NCAA Cancels All Championships; How Do We Process This?
Columns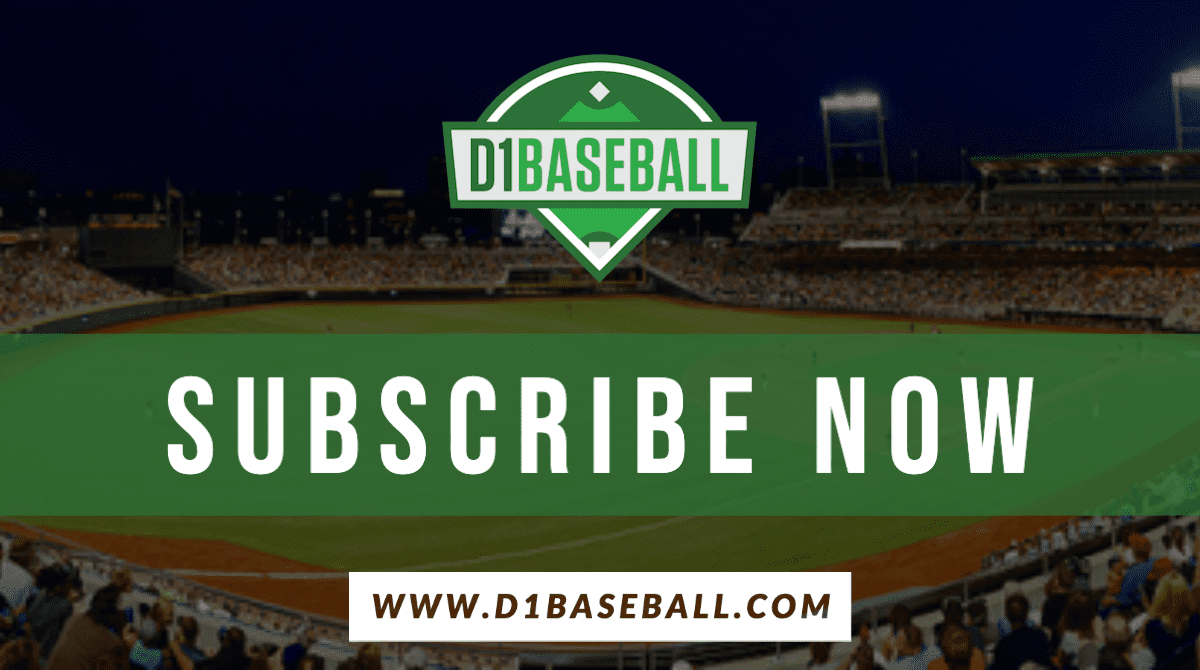 ---
---
UPDATED, 5:15 p.m. ET: There will be no College World Series in 2020. There will be no NCAA tournament in any winter or spring sport.
It's going to take a long time for those words to sink in.
The NCAA made that announcement at 4:16 p.m. ET on Thursday, March 12, 2020.
NCAA cancels remaining winter and spring championships: https://t.co/qzKAS4McEI pic.twitter.com/G6XreZx35E

— NCAA (@NCAA) March 12, 2020
It hurts. For college seniors and juniors who are headed to pro ball, it must be simply devastating.
What do we do now?
None of us have ever experienced anything like these frenetic last 48 hours. The word "surreal" doesn't begin to describe it. Once the floodgates opened, the tidal wave of COVID-19-induced cancelations and season suspensions has been dizzying; disconcerting; frightening. Many of us have had our eyes glued to our Twitter feeds, watching the news crash over us in real time, one jarring update followed by another and another, coming so rapidly we can't even keep up.
First the Ivy League canceled all of its sporting events for the remainder of the spring. Some people immediately denounced the move as a rash overreaction. A day later, after a string of cancelations and suspensions rippled through the sporting world, the SEC suspended all sports until at least March 30; the Pac-12 canceled all sporting events "until further notice"; the Horizon and Colonial and Conference USA and Mountain West have suspended their seasons. As the afternoon wore on, just about the entire sporting world went on hiatus.
It will take time for all of us to process all of this news. Clearly, containing this pandemic is the top priority for everyone, and that containment effort transcends sports. Indeed, sports feel insignificant in times like these.
It's fair to recognize that reality, and still feel sadness over the disruption and possible loss of the college baseball season. It's sad for the players and coaches who have invested so much time and hard work and emotional capital into this season. It's sad for fans who care about college baseball, even if they recognize that other things are more important. It's terribly sad for the city of Omaha, which relies heavily on the economic boost it gets from those two weeks in June every year. It's sad for us at D1Baseball. Like all of you, we recognize that talking about college baseball right now probably seems trivial — but we write about this sport for a living, so we might as well attempt to process this crisis through the college baseball lens.
These events raise so many questions that are impossible to answer. With no NCAA tournament, should we assume there will be no more college baseball games at all in 2020? At this point, that seems like the safest bet. Theoretically, conferences that announced their seasons were suspended could resume play in a month or six weeks if the crisis appears in hand, and maybe form their own championship. But the way events are trending, that seems extremely unlikely.
How will this affect the draft? Will there be a draft? Assuming there is, will pro teams shy away from selecting unproven high school players they haven't gotten nearly enough looks at, sending a wave of premium talent into the college ranks? If the season gets canceled, will players be granted an extra year of eligibility? How will scholarships be handled? How do you make room for incoming players if you allow players whose seasons were cut short to return for another year on scholarship?
Nobody knows anything.
All we can do is hope the spread of coronavirus slows dramatically. It's inevitable that it will spread — that's how pandemics work. But can we as a society get this thing under control in time to bring some normalcy back into our everyday lives later in the spring? If so, the return of some college baseball would be just one small piece of that return to normalcy, and we would be grateful for it. Even if there is no NCAA tournament.
What happens to the people whose livelihoods depend upon athletics? What happens to the support staff, the stadium workers, the vendors, the people who work for hotels and airlines and rental car agencies? We can only hope employers will do everything they can to support these people. We can only hope all of these businesses remain afloat financially so that they are able to support their workers. We can only hope the government figures out how to buttress that support.
This threat must be taken seriously, and college administrators are handling it in appropriate fashion. It's not about the risk any one of us in particular faces, but how we take responsibility for the care of our communities. It would be awful if a game we all love turned into a venue for harming our communities by spreading this disease.
Greg Sankey tells @finebaum "I'm surprised we've made a decision in March not to hold baseball and softball events in June. I'd love to know what went into those decisions." pic.twitter.com/YNBUVYJ2VG

— Brandon Zimmerman (@BZSEC) March 12, 2020
Many of us expected play to be suspended, and a decision on championships delayed until later, when we know whether or not the pandemic has been contained. The kneejerk reaction may be to rip the NCAA for canceling a June event on March 12, rather than waiting and re-evaluating. But the schools and the NCAA wouldn't have taken these drastic measures without significant thought. Think of how much money they are losing; these decisions were not made lightly, and they were not made as a result of some thoughtless panic. We all must face the facts: the pandemic is almost certain to get worse before it gets better.
Even if we accept all of that, it doesn't make this day any easier. This news is simply devastating; that's the word I keep hearing from coaches, and it's the right word. Devastating. And heartbreaking.
But this is a time to hit the pause button on our lives, not just on the college baseball season. It is time to stay home with loved ones as much as we are able, to reflect on what is really important, and to hope.
Join the Discussion