LSU Finds Late Inning Magic
Columns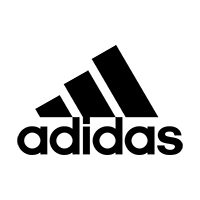 BATON ROUGE, La – Five outs away. Mississippi State just needed to get those final outs before LSU mounted three runs. The Bulldogs had been so tough all night. Just a few more big pitches and this night would be theirs.
Then over the stadium speakers, Garth Brooks starting 'Calling Baton Rouge' and a fan base hungry for any reason to make their presence felt turned Alex Box Stadium into a scene no one there will ever forget. Star LSU slugger Greg Deichmann smacked a two-run double, Zach Watson followed with a game-tying RBI single and Michael Papierski capped the comeback with a sacrifice fly – giving MSU the first of those five outs they needed – and the Tigers went on to defeat Mississippi State 4-3 in game one of the Baton Rouge Super Regional.
The crowd alternated in unison between chants of L-S-U and Go Tigers. By the time the four run eighth inning was capped, most of not all of the 11,836 fans in attendance realized they had just experienced another installment in a program that prides itself in such moments.
"When they start cheering and they start chanting, it is like there is another person on the field," said Papierski. "It gets you so fired up. You feed off the energy."
"That's a game we'll never forget in these parts," said LSU coach Paul Mainieri. "I can promise you that. I'll be talking about this game 10 years from now."
But earlier on, this looked like it would be a maroon and white night.
---
Click Below To Subscribe And Read More!

Already a subscriber? Log In to access this article.
Join the Discussion