Rogers: College Baseball's Black Thursday Hits O'Sullivan, Coaches, Hard
Columns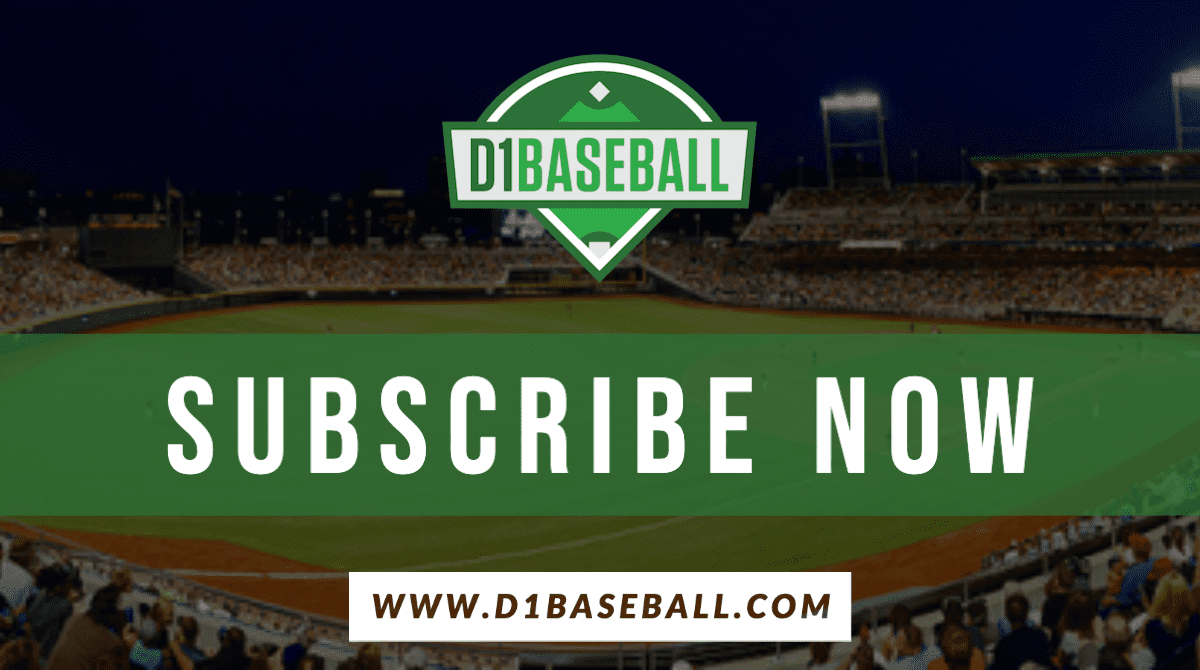 ---
Kevin O'Sullivan is the head coach of the No. 1 team in college baseball, the 16-1 Florida Gators.
Usually on days like these, O'Sullivan begins his day taking his kids to school, picking them up and getting ready for the upcoming series with a light practice and some scouting of the weekend's opponent.
This weekend was supposed to be special. Emerson Hancock vs. Tommy Mace. No. 3 Georgia vs. No. 1 Florida. All to start Southeastern Conference play. In what is the final season at McKethan Stadium, the Gators were expecting a packed house throughout the weekend.
All that is now gone. O'Sullivan didn't spend the day at his office at the ballpark. He was at home with his kids, and one by one, texts came through .. this conference was suspending its season, that conference was canceling its season … then the big one came in — there would be no NCAA postseason or College World Series. It was cancelled. Just like that. Just like the snap of the finger.
As with many coaches, O'Sullivan was stunned by today's news.
"There are going to be situations that arise later in life that will be similar to this," O'Sullivan said. "This is the world we are going to live in, apparently. We just always have to adjust and adapt, and I do think moving forward college baseball has put itself in a pretty good position. People care about this sport, and as long as that's the case, I think we'll be fine."
Florida's Kevin O'Sullivan (Kendall Rogers)
Like many of us, O'Sullivan has no idea what to expect moving forward. Though the NCAA has canceled the CWS, the SEC announced earlier in the day it was suspending play until at least March 30 and was prepared to start the conference slate in April, too. The potential of that happening is in limbo right now, though SEC commissioner Greg Sankey said late Thursday he was surprised by the NCAA's snap decision to cancel the CWS, giving the assumption that perhaps the SEC was open to playing a conference season and conference tournament without the end goal being a trip to Omaha. The SEC is expected to reassess that possibility in a couple of weeks. There are certainly many things from a societal standpoint that would have to not happen for the SEC to continue playing, but the option is still there … for now.
"Everything is really fluid right now. We know very little," O'Sullivan said in frustration. "I'm waiting to hear something tonight or tomorrow, and then see what we're going to do. Tonight, or tomorrow, that's the plan at least."
We're not holding our breath another pitch gets thrown in the 2020 college baseball season, but wouldn't it be glorious? Even after a few days of dealing with the coronavirus, our society is in desperate need of normalcy, a normalcy we must come to grips that we might not see for quite some time.
But for O'Sullivan, who has made several stops along the way to Florida in his coaching career, the mere thought of not playing for a championship hits him the hardest. Never mind the fact his Gators are the No. 1 team in the land and certainly would have a legitimate shot at winning the program's second national title.
"My thought on not having the CWS? Being the No. 1 team in the country right now honestly doesn't matter to me," O'Sullivan said. "It's about everyone having a chance to win the whole thing. As for our club, we're pretty good right now, but who knows what we'd be in June?
"I feel bad for a lot of teams who now won't have a chance to win the whole thing," he continued. "It's about everyone having a chance to win the national championship. Whether it's March or June, there are a lot of things that can happen between now and then."
The uncertainty surrounding college baseball will only increase in the coming days. Beyond the basic question on if more games will be played, coaches now must wrestle with the idea of what to do about scholarships, rosters and more moving forward. Some may view that as not a big deal in the times of the coronavirus, but it's a big deal to the coaches and stability within their programs.
Currently, you are allowed to disperse 11.7 scholarships amongst 27 players with each player receiving a minimum 25 percent scholarship. But with a new class coming in next fall and more players returning and likely gaining an additional year of eligibility, how does the NCAA navigate the scholarship total and overall distribution? It could be a massive challenge for coaches if the NCAA doesn't change course on some rules – at least short term.
"It's unfortunate we have to deal with this, for starters, and number two, if we actually stop the entire season, we're going to have some huge issues with the 11.7 and 27 roster spots," O'Sullivan said. "We're going to have a real issue with that. What I'd like to see the NCAA do is take a step in the right direction, even short-term, by getting rid of the 27-man roster cap and eliminating the 25 percent scholarship minimum. That would help."
We'll soon find out what the NCAA has in store for sports cancelling their spring seasons, but for O'Sullivan and the rest of us in college baseball, we are entering uncharted waters.
I was expecting to get on a plane this weekend and check out The 'New Dude' at Mississippi State for the first time with 13-14K fans in attendance, while also making the trek up to Oxford on Sunday to see the rivalry showdown between sizzling hot Ole Miss and LSU. Our Aaron Fitt was looking forward to covering the showdown between the Gators and Bulldogs down in Gainesville.
And on top of that, we were really looking forward to making another trip to the College World Series in a few months. I'm holding out slim hope at least some baseball will be played this season.
As for O'Sullivan and countless other coaches in our game, there was no need to head to the ballpark Thursday night for a light practice. O'Sullivan's night consisted of huddling around the television on the couch with his two children, pondering what might come next.
Nobody knows.
Join the Discussion