Rogers Rewind: Who Made Big Statements?
Columns
What's Inside:
• Five Statement Makers
• Shriners Snapshots on Rice, Houston, TCU, A&M, Texas State, Baylor
• National Nuggets
---
Five Statement Makers
1. Texas

No one made a bigger statement over the weekend than the Longhorns, and particularly righthander Bryce Elder. Elder was heralded as a transformed pitcher through the month of January, and he was terrific in the series opener against LSU, peppering the zone with a barrage of cutters. UT's impressive play continued throughout the weekend, and the offense did its job with Duke Ellis provided a big hit in the series opener, while speedy freshman Eric Kennedy was a bright spot who forced the action. It's still early and a lot can happen between now and the end of the season, but the Longhorns look the part through the first three weekends. We'll see if it sticks.
2. South Carolina

The Gamecocks did some good things the first couple of weeks, but the ultimate test was against rival Clemson this past weekend. Yes, the Gamecocks got bad news as Friday night starter and righthander Carmen Mlodzinski will miss six weeks with a foot injury. However, the rest of the team took care of business, particularly the offense, which scored 19 runs in two wins over the Tigers. TJ Hopkins (.362) continues to knock the cover off the ball with three doubles, two triples, five home runs and 16 RBIs. Juco transfer Andrew Eyster continues to perform at a high level as well, while Noah Campbell increased his batting average around 30 points over the weekend. Mark Kingston's club has momentum as SEC play nears.
3. Texas A&M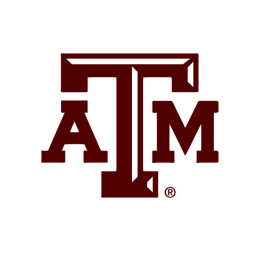 What a weekend it was for the Aggies. A&M suffered a tough midweek loss but rebounded in impressive fashion with a 3-0 weekend at the Shriners College Classic. The Aggies did just enough offensively with Bryce Blaum and others leading the charge, while the pitching staff was terrific. John Doxakis tossed yet another gem to begin the tournament, while Asa Lacy shut down TCU through seven innings and bumped 95 on his final pitch — a strikeout. The Aggies also showed plenty of premium weapons out of the bullpen, including lefty Joseph Menefee, who was 90-92 mph with his fastball and righty Kasey Kalich, who was 92-94 with a solid slider. A&M isn't a finished product by any means, but the pitching staff is golden.
--- Already a subscriber? Log In
.
Join the Discussion