The StitchHead Preseason Top 299
Columns
Johnny Rosenblatt is my father. Annie Savoy is my mother. And I'm their bastard son.
Happy February StitchHeads. As you know, the season will be here in no time flat and that sweet smell of horsehide will be in the air. Is the adrenaline kicking in for you yet? I hope so.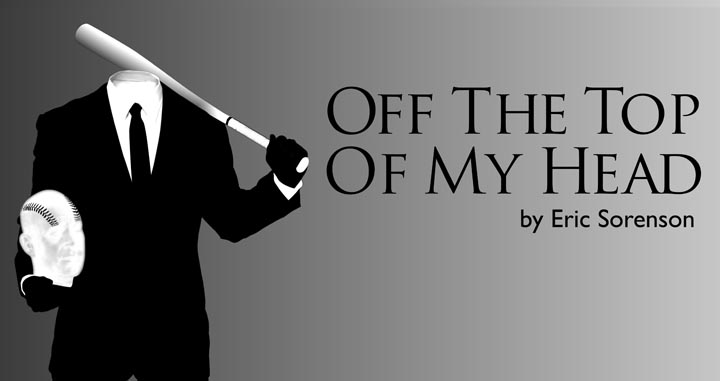 To get you ready, I've prepared a small list of teams to watch for the 2017 season. As you've read in the past, I'm not a big fan of Top 25 lists. Or top 40 lists. I like a list that goes to 299. I'm all-inclusive here. So here's the lay of the land in college baseball for this year, from good to bad, pretty to ugly, soup to nuts. One through 299.
Check the list out. Dig your cleats in. Grip it and rip it.
1—TCU (49-18, 15-9)
Projected Big 12 Finish: 1st
2016 ISR: 5
Starters Returning: 8
Weekend Starters: 3
Mid-Week Starters: 0
Key Relievers (15+inns.): 6
Jim Schlossnagle has shown that no matter how much experience he lacks returning to his roster, he'll still formulate a run to Omaha. But this year is different as the Horned Frogs maestro has a team stacked with talent that is a preseason No. 1. Eight starters return including 3B Elliot Barzilli (.339-7-48), C Evan Skoug (.301-9-51), the double-play duo of 2B Cam Warner (.300-6-43) and SS Ryan Merrill (.298, 11SBs) and hulking DH Luken Baker (.379-11-62). The arms staff returns 55 of 67 starts from last year led by RHP Brian Howard (10-2, 3.19) and Jared Janczak (7-4, 2.61). Oh, and how about THIS bonus: incoming LHP Nick Lodolo, was a first round draft pick last June.
---

Already a subscriber? Log In to access this article.
Join the Discussion