The Day After: A Letter To Our College Baseball Family
Columns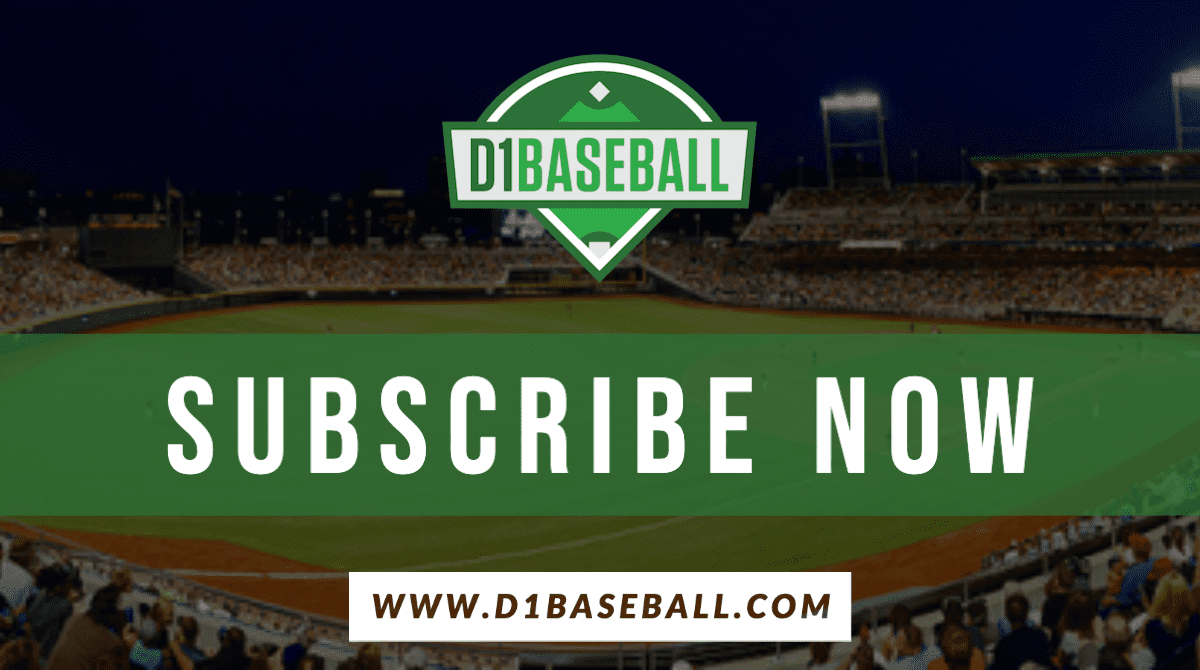 ---
So here we are. The Day After.
The sun came up this morning. It will set tonight, and it will come up again tomorrow. The world will keep on spinning. With or without college baseball in our lives.
The Day After the NCAA canceled the 2020 College World Series, we find ourselves forced to come to grips with our new reality — a world in which school children and college students across the country have no classrooms to attend, and there are no more sporting events to entertain us, and all we can do is hunker down in our homes and wait for an escalating global pandemic to pass. We know this new reality is temporary; we know that schools will reopen eventually, and we know college baseball will be back. But we don't know when.
I'm operating under the assumption that there will be no more games in 2020, because I don't expect the COVID-19 threat to be contained anytime soon. You are free to hold out hope that those conferences that chose to suspend their seasons and re-evaluate in a few weeks will implement shortened schedules and return to the field in a month or six weeks. If that happens, I'll be thrilled to be proven wrong, not only because I love college baseball, but more importantly because it will mean that we have overcome the coronavirus threat faster than I dare hope.
But the likeliest scenario is that the 2020 college baseball season is over, after just four wonderful weeks. Coaches often say the end of a postseason run is jarring — I've heard many of them compare it to riding a bus or a train that is speeding right along and then runs into a brick wall. Boom — it's over, just like that. The entire sporting world experienced that sensation simultaneously Thursday.
Over the coming days, we'll surely hear many stories about the heartbreak of our Black Thursday, about the tears of seniors facing the unexpected premature end of their college careers, about the anguish of tight-knit brotherhoods discovering they won't get a chance to play out promising seasons.
There will be plenty of time to share those stories, to commiserate and comfort one another. Right now, it's OK to mourn the loss of our season, even as we acknowledge that thwarting the spread of disease is paramount. As someone who loves this game, I hate that I won't get a chance to see No. 3 Georgia battle No. 1 Florida this weekend in Gainesville, and I hate that I won't get to see another awe-inspiring Tork Bomb scream off the bat of Arizona State slugger Spencer Torkelson, and I hate that I won't see another Kumar Rocker slider or Reid Detmers curveball or Bryce Jarvis changeup. I hate that I won't get to debate bracketology on the D1Baseball Nerdcast with Kendall Rogers and Mark Etheridge, and I won't get to fire up ESPN's Bases Loaded on regionals weekend, and I won't get to eat a whiskey filet at the Drover before heading to TD Ameritrade Park in June.
But I'm also grateful for the baseball I did see in this too-short spring. I'm thankful for Jarvis' 6.2 innings of perfect ball against Florida State, and a packed house at Dudy Noble Field on a Saturday in February, and opening weekend beer showers at Swayze Field, and the chance to watch Detmers throw on opening day and Asa Lacy throw in Frisco — where UCLA put on a heck of a show for three days in a row.
College baseball has given us so much to be grateful for. Thank you to all of the players and coaches who pour their hearts and souls into this game and provide us with such riveting entertainment. Thank you to all of my hard-working, talented and passionate colleagues at D1Baseball: Kendall Rogers, Kyle Peterson, David Seifert, Mark Etheridge, Eric Sorenson, Shotgun Spratling, Walter Villa, Burke Granger, Nick Faleris, Cynthia Mills, Karli Matthias, Jeff Schneider. We've got an incredible team, and whenever college baseball returns, our team will be ready to spring into action and chronicle the storylines on and off the field. In the meantime, we'll be hard at work reporting on the myriad ramifications of this crisis on college baseball, the draft, and the players and coaches who make up the game. We'll still have plenty of stories to tell, even without games to watch.
Finally, a heartfelt thank you to all of you, our loyal readers. The flood of support we have received from so many of you has been truly humbling and heart-warming. It has been just one more reminder that we're all one big college baseball family, and we're all in this thing together. We love what we do, we're very lucky to get the chance to do it, and we wouldn't have that chance without you. Your kind words and support mean so much to us.
Together, we're all going to get through this. The earth will keep spinning, and college baseball will be back, when the world is a safer place. When that day comes, just think how glorious it will feel to immerse ourselves once again in the simple pleasures of a day at the ballpark.
Join the Discussion