D1 Digest: Saturday, March 3
Featured

Want to get in-depth coverage? Subscribe to D1Baseball
---
Saturday's Coverage:

• Kendall Rogers on Kentucky and Louisiana's Talented Arms
• Aaron Fitt on Clemson's Commitment to Patience
• Eric Sorenson on Dairy Queen Classic action
• Branson Nelson on Frisco College Classic action
Kendall Rogers' Five
1. Texas Tech leaves little doubt
When the Red Raiders lost All-American lefthander Steven Gingery to a season-ending UCL injury, some wondered just how difficult of a loss that would be. However, the fact remained at the time: despite losing Gingery, Tech still had its deepest pitching staff of the Tim Tadlock era, and the offense was going to be potent.
The Red Raiders won the series opener against No. 15 South Alabama on Friday before sweeping a doubleheader Saturday afternoon in empathic fashion, winning the first game of the DH 14-2 before solidifying a series victory with a 5-2 win in the nightcap.
In the first game, outfielder Cody Farhat flexed his muscles in impressive fashion with a home run and two RBIs, while Michael Davis knocked in three runs. Righty Caleb Killian was also terrific out of the bullpen with three shutout frames. In the nightcap, lefty Dylan Dusek put together a solid start, striking out seven while also allowing a pair of runs in four innings, while Ty Harpenau was a life saver out of the bullpen with six strikeouts and just one hit allowed in four shutout innings.
The season is technically still young, but sitting at 12-0, it's evident the Red Raiders are just fine and others are rising to the occasion in Gingery's absence.
Recap | No. 3 #TexasTech clinches series over No. 11 South Alabama with 5-2 victory in third game.

?➡️ https://t.co/WNScspskCf #WreckEm pic.twitter.com/u5MAVLDwMD

— Texas Tech Baseball (@TTU_Baseball) March 4, 2018
2. Wichita State keeps it rolling
Maybe it's because I love some nostalgia, but it's neat to see the Shockers back in the national conversation. The Shockers, who are off to a terrific start this season, cruised past Nebraska in the series opener on Friday before clinching a series win over the Huskers with a 6-3 win on Saturday. Wichita State is now 8-0 and got a terrific start from Liam Eddy, who struck out two and allowed a run in six innings, while the scary duo of Greyson Jenista and Alec Bohm each hit a home run in the victory. Bohm, of course, also hit a home run in the series opener. Bohm and Jenista each have four homers this season. Things will get a little easier for the Shockers the next three weekends with UT Arlington, Creighton and Furman on the docket.
? Just another day for the Bash Brothers as they hit back 2️⃣ back ? in the 6-3 win over Nebraska ? pic.twitter.com/kPDYfhXlA4

— Wichita State Baseball (@GoShockersBSB) March 3, 2018
3. Upset of the day: USC shocks No. 5 Arkansas
Could the Trojans be one of the big surprises on the West Coast this season? It's still too early to definitely proclaim that, but there's a chance that's the case. USC opened the season with a loss to Utah Valley, but has since played like a much different team. The Trojans won that series against UVU, beat Long Beach State and Loyola Marymount in midweek action and won a home series against Villanova before heading out to Fayetteville this weekend to face the hard-hitting Razorbacks.
The Trojans dropped the series opener in tough and competitive fashion, but struck back with a vengeance in a 3-1 win over the Hogs. USC junior lefthander Quentin Longrie was without question the story of the game. The lefty kept Arkansas' offense off balance throughout the afternoon, striking out four, walking three and allowing just a run on eight hits in 7.1 innings. Longrie attacked with a fastball ranging 88-92 and up to 93, while also showcasing a good slider and changeup combination. Longrie showed good command and induced a lot of weak contact from the UA hitters.
A win in Sunday's rubber match would sure change the narrative on the Trojans.
HIGHLIGHTS | Also check out highlights from today's road win here: https://t.co/A16piRaK9l

— USC Baseball (@USC_Baseball) March 4, 2018
4. East Carolina gets punched in the mouth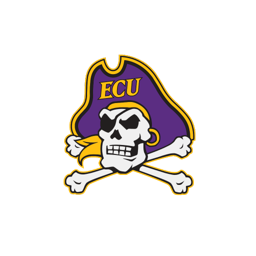 ECU coach Cliff Godwin uses everything as a learning experience, and there's no doubt he's preaching to his players after dropping the first two games of the weekend. This after crushing North Carolina in a crucial series finale last weekend. The Pirates were pummeled by Pepperdine, 12-2, to begin tournament action in Greenville on Friday before dropping a tough 7-4 decision to a quality Missouri State club Saturday afternoon. ECU's Jake Agnos struggled on the mound, allowing three runs on four hits in 2.1 innings, while for the Bears, All-American Jeremy Eierman hit a home run and Drew Millas had a huge day with four hits and two RBIs. Meanwhile, MSU righthander Dylan Coleman chipped in a gutsy performance, striking out eight, walking four and allowing three runs on six hits in seven innings. It'll be interesting to see how Godwin's Pirates respond in the weekend finale against Saint Joseph's.
5. Player of the day: Texas A&M-Corpus Christi's Aaron Hernandez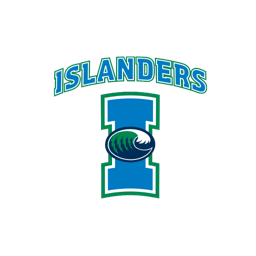 Hernandez was forced to sit out last season, so he didn't get to make his mark on the Southland Conference for the Islanders. But he's sure getting his money's worth so far this season. The 6-foot-2, 175-pounder, put together one of the better pitching performances in college baseball so far this spring in a 6-0 win over Utah Valley. The righthander, who narrowly missed our College Top 100 prospects list, struck out a whopping 15 and didn't walk anyone in a complete game shutout. Hernandez was electric from a stuff standpoint. He sat anywhere from 92-95 up and up to 96 mph with his fastball, which had good life. Hernandez put up a lot of 95s and 96s on the radar gun. He also showed good feel and commanded his changeup and slider well. Keep an eye on the righthander, as he's likely to scale some draft boards with a strong and healthy spring.
"He's a true front-line starting pitcher and I think he's just beginning to tap into his potential. He's just scratching the surface of what he could be," Texas A&M CC head coach Scott Malone said. "At this point, you'd have to say he'll probably be the highest draft pick in the history of our program."
That's THIRTEEN! @AaronH_17 with a new career-high in strikeouts! #GoDers ?? pic.twitter.com/bwcbnwh3Kk

— Islanders Baseball (@IslandersBSB) March 3, 2018
Aaron Fitt's Five
1. TCU clinches series against UC Irvine
It's been a rough start to the season for the Big West, but UC Irvine was one of the conference's few bright spots, getting off to a 6-2 start heading into a tough nonconference series at TCU this weekend. The Anteaters have struggled to generate offense against TCU's elite pitching in the first two games of the series in Fort Worth, as the Frogs followed up Friday's 4-3 win with a 6-2 victory Saturday to clinch the series. Blue-chip lefthander Nick Lodolo (6 IP, 7 H, 2 R, 1 ER, 2 BB, 10 K) improved to 3-0 on the season with a strong start Saturday, and three TCU relievers followed with one scoreless inning apiece. Luken Baker's two-run single highlighted a five-run third inning for TCU, which won its third straight series and improved to 7-2 overall.
2. USD, Indiana split twin bill
In one of the weekend's most sneakily compelling series, San Diego and Indiana traded 6-5 victories on Saturday, giving the Hoosiers a 2-1 edge in the four-game set heading into Sunday's series finale. Jay Schuyler, Brhet Bewley and Adam Kerner had three hits apiece in the opener in support of Chris Murphy (6 IP, 7 H, 2 ER, 0 BB, 7 K), who picked up his first win of the year. Logan Kaletha (3-for-5, 4 RBI) delivered a game-winning RBI single in the ninth in the nightcap, as the Hoosers rallied from behind with two in the final frame to win it. Austin Long, B.J. Sabol and Cal Krueger combined for four scoreless innings of relief for Indiana in that one.
3. Stanford falls from ranks of unbeaten
Stanford's 10-0 start against a rigorous nonconference schedule was one of the biggest storylines of the young season, but the Cardinal was finally vanquished on Saturday, as Michigan shut out Stanford 5-0. Karl Kauffman (6.2 IP, 3 H, 0 R, 5 BB, 10 K) and Jack Weisenburger (2.1 IP, 0 H, 0 R, 1 BB, 3 K) combined on a three-hit shutout for Michigan, which broke a scoreless tie on Jack Blomgren's two-run single in the fifth and never looked back. The upset snapped a six-game losing streak for the Wolverines.
4. Fullerton gets off the mat
Cal State Fullerton's 1-7 start was one of the most surprising stories of the young season, but the Titans have righted the ship with a big series win on the road at Tulane. Fullerton's beleaguered offense has suddenly found its stride, scoring nine runs in back-to-back games against the Green Wave. Ruben Cardenas and Jacob Pavletic had three hits apiece in Saturday's 9-6 win, and Mitchell Berryhill added three RBIs in support of Andrew Quezada (6 IP, 9 H, 2 ER, 1 BB, 5 K), who bounced back from a rough start against Houston with a quality effort in a no-decision against Tulane. After the Titans coughed up a 5-2 lead by allowing four runs in the eighth, they bounced back with four of their own in the top of the ninth, keyed by Cardenas' game-tying RBI double.
5. Wolfpack offense flying high
NC State has rather quietly gotten off to a 10-1 start, as it has yet to face a team projected by D1Baseball to make a regional. But the Wolfpack offense appears to be in peak form early on, averaging 11.6 runs per game over its current eight-game winning streak. The latest Wolfpack onslaught came in Saturday 21-4 rout of Campbell. Juco transfer Evan Edwards went 4-for-4 with two homers and five RBIs to lead NC State's 23-hit barrage, while catcher Patrick Bailey added three hits (including a triple and a homer) and six RBIs. Junior outfielder Brett Kinneman has gotten off to a blistering start, and he added three more hits Saturday (including a double and a homer) to raise his season line to .480/.518/1.100 with eight home runs. But he's not even leading NC State in hitting: Edwards is batting a ridiculous .542/.686/1.208 with five home runs for a Wolfpack club that is hitting .365 with 26 homers overall. All the offensive numbers for NC State are absurd, but the Wolfpack won't truly be tested by higher-end pitching until March 16-18, when it travels to Clemson. By that point, there may be no stopping this wrecking ball of an offense.
Join the Discussion