D1 Digest: Tuesday, April 11
Featured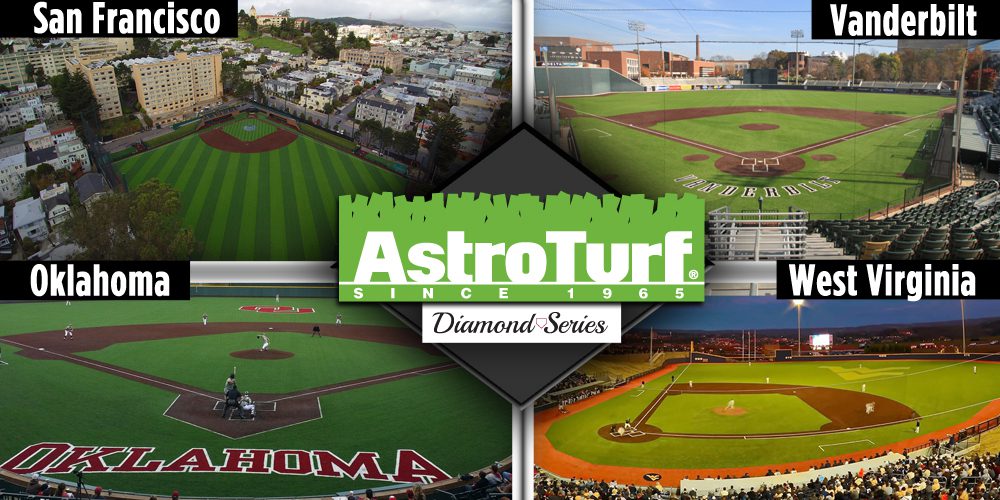 ---
Aaron Fitt's Five
1. Tar Heels Bludgeon Gamecocks Again
For the second year in a row, North Carolina and South Carolina met at BB&T Ballpark in Charlotte for a midweek showdown. And for the second year in a row, the Tar Heels dismantled the Gamecocks. A year ago, UNC won 15-0. On Tuesday, the Heels won by 15 runs again — 20-5. Brian Miller, Logan Warmoth, Ashton McGee and Tyler Lynn had two hits apiece to lead UNC's balanced 14-hit attack, and South Carolina pitching aided in its own demise by issuing 10 walks and hitting two batters. The Tar Heels set the tone with a four-run first inning, highlighted by Kyle Datres' three-run triple, and they never looked back.
It might be small solace for the legions of anxious and angry South Carolina fans, but the return of Tyler Johnson is a significant silver lining. South Carolina's flame-throwing closer made his first appearance in more than a month, working a 1-2-3 ninth. Obviously his return isn't a panacea, and the Gamecocks have a few other things to figure out — but life is never as bleak as it seems to a South Carolina fan after a loss to a rival. If the Gamecocks had had Johnson for the final game of the Clemson series, the final game of the Auburn series and the second game of the Vanderbilt series, maybe they would have been able to protect the ninth-inning leads they relinquished in those three losses — in which case they would have won all of their first eight weekend series. One player doesn't make a team, but not having a shutdown closer can significantly alter the outcome of a weekend series, and in turn, the perception of an entire season. The point is, better days are ahead for the Gamecocks. (This concludes today's therapy session.)
But right now, UNC is hotter and has had a much stronger season to this point. The Tar Heels are on a serious roll, with nine straight wins — a stretch that includes midweek wins against Coastal Carolina, East Carolina and South Carolina, plus a road sweep of Florida State and a dominating road sweep of Boston College. UNC has scored 68 runs in its last four games, and it carries big momentum into another rivalry matchup this weekend against NC State.
2. Wake Forest Gets Back To Mashing
Wake Forest suffered no hangover effect after dropping a hard-fought road series at Louisville. The Demon Deacons returned home and bashed Coastal Carolina 19-9 on Tuesday. Stuart Fairchild smacked a grand slam and a three-run shot to notch his first career multi-homer game, while Gavin Sheets (4-for-6, 2 R, 2 RBI) and Johnny Aiello also went deep — their 11th and 12th long balls of the season. Wake rapped out 21 hits in the game and erased a 7-5 deficit with a 10-spot in the sixth inning. The Deacs continue to ride the long ball — they have homered in six straight games, bashing 14 homers in that stretch. Their 62 homers on the season are one behind national leader Virginia Tech.
3. Auburn Outslugs Samford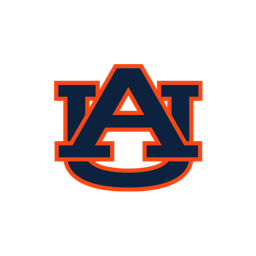 Speaking of slugfests — Auburn needed every one of its 16 runs to beat Samford, 16-15. Jonah Todd went 4-for-4 with four runs, a triple and two RBIs, while Daniel Robert, Conor Davis and Dylan Ingram had four RBIs apiece to lead the Auburn onslaught. It looked like Auburn had the game well in hand, leading 16-9 after six innings, but Samford stormed back with six runs over the next two innings. Robert finally shut the Bulldogs down in the ninth, working a scoreless inning for his first save. It was encouraging to see the Tigers get their bats going after they mustered just six runs in three games over the weekend at Texas A&M.
4. LSU Wins Wally Pontiff Classic
A few days ago, LSU fans were despondent, as the Tigers were on the verge of losing their third straight weekend series. Then the Tigers rallied back from an 8-1 deficit to beat Arkansas, and won the rubber game the next day, and suddenly LSU has momentum again. The Tigers kept it going with a crisp 3-2 win against UL Lafayette in Metairie, La., at the Wally Pontiff Jr. Classic. LSU did all its scoring in a three-run fourth, highlighted by Kramer Robertson's two-run single up the middle. And the Tigers pieced it together on the mound, using seven pitchers to hold the Cajuns to two runs.
5. Ole Miss Tops Southern Miss Again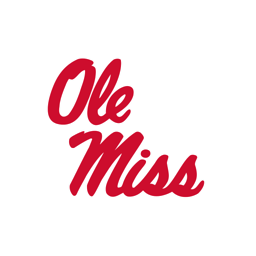 Ten days ago, the Rebels were reeling, after getting swept at home by Mississippi State. They got back on track with a 6-5 win against Southern Miss last Tuesday, and they haven't lost since. After sweeping Alabama over the weekend, Ole Miss ran its winning streak to five games with another with against the Golden Eagles, 6-2 in Hattiesburg. Greer Holston was the hero in this one, working six innings of two-hit, shutout ball to earn the win. Nick Fortes had two hits and two RBIs to lead the Ole Miss offense, and Will Golson provided a little more breathing room with a two-run homer in the ninth. It was a big win for the Rebels' postseason hopes too; they jumped from No. 51 in the RPI to No. 38 after the road victory against a USM squad that carried a 26-7 record into the contest.
Kendall Rogers' Five
1. Florida sweeps season series over Florida State
Fresh off a rough showing against Tennessee at home this past weekend, the Gators wanted to make another statement. Well, they did just that in a 10-7 road win over FSU to sweep the season series. And with that win, the Gators have now won 15 of the last 18 contests between the two teams. Incredible, right? UF's Christian Hicks led the offensive charge in this one, going 3-for-5 with a double, a run and four RBIs, while Ryan Larson and Austin Langworthy each had two hits. On the mound, UF's Nick Horvath got the Gators started on the right foot, striking out three and allowing just a hit in 3.1 shutout innings. Meanwhile, FSU's Andrew Karp had another rough midweek start, allowing four runs on two hits in 1.2 innings.
2. Maryland beats WVU in Big Ten/Big 12 Showdown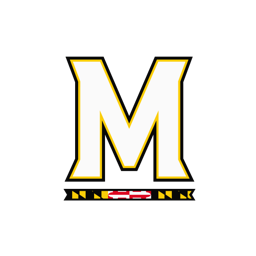 The Terps had a tough road trip to Nebraska last weekend and slept through the first few innings against West Virginia at home Tuesday night. However, the Terps awoke at the right time and scored seven runs in the sixth and seventh innings combined to beat the sizzling hot Mountaineers 7-6. Taylor Bloom lasted just 2.1 innings on the mound, but the offense stepped up with Madison Nickens hitting a homer and knocking in four runs, while Nick Dunn had a double and two total hits and Zach Jancarski collected two hits. The Terps' RPI jumped five spots with the victory.
3. St. Mary's goes bonkers against California
Cal entered Tuesday's action riding high, but got a rude awakening out in Moraga, Calif., in an ugly 24-7 loss to St. Mary's. The Gaels outhit the Golden Bears 18-9 and were led by Jackson Thoreson, who smacked a homer, double and knocked in three runs. Meanwhile, Kevin Milam had two hits and four RBIs and Austin Chauvin and Charles Zaloumis both were impressive with three-hit performances and a combined four RBIs. California used a whopping 10 pitchers in the game with Kevin Flemer having the roughest outing, allowing five runs and recording just one out in the process. St. Mary's is another potential team to watch in the postseason hunt. With the win, the Gaels are up to 69 in the RPI four wins vs. RPI Top 50.
4. TCU continues its impressive winning streak
All the UC Irvine series loss did was make the Horned Frogs mad, apparently. The Frogs have been close to flawless as of late. The Frogs 13-game winning streak began with a home series sweep of Oklahoma State and has continued the past couple of weekends. On Tuesday, the Frogs kept their hot streak going in a dominant 9-3 win over Dallas Baptist. Righty Mitchell Traver led the charge, striking out five, not walking anyone and allowing just one hit in four shutout innings. Traver did not reach a three-ball count until the fourth and retired the first 11 DBU hitters he faced. The midweek win sets up a fun showdown with former TCU assistant Randy Mazey and West Virginia.
5. Florida Atlantic prevails over UCF
FAU might just be the best team no one is talking about … until now. The Owls improved to 22-9 overall with a quality 8-3 road win over UCF. The bullpen did a marvelous job in relief of starting pitcher Sean Labsan, who allowed three runs on four hits in 4.2 innings, while the offense was led by third baseman Austin Langham, who went 3-for-4 with two RBIs and second baseman Stephen Kerr, who had a double, three hits and an RBI. Esteban Puerta and David Miranda also chipped in solid performances with two hits each. FAU continues to climb the RPI, moving up to 75, which is a 15-spot increase from where it was at this point last week. You might want to keep close tabs on the Owls moving forward.
Join the Discussion