Emotional Morrison Saves Coastal
Featured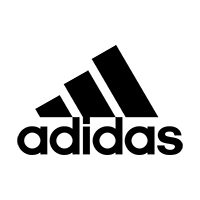 ---
OMAHA — Coastal Carolina righthander Mike Morrison wasn't in a hurry to leave the mound when pitching coach Drew Thomas approached him after 103 pitches and with two outs in the seventh inning.
With the Chanticleers and Arizona knotted up at 2-2 and dangerous Wildcats two-hole hitter Zach Gibbons coming to the plate, it was time to turn things over to fellow righthander Bobby Holmes. Morrison had a big smile cascade across his face as Holmes trotted to the mound, and the two exchanged huge hugs and pats on the back. Morrison's night was over, but he walked off the field potentially a legend, and the hundreds of Chanticleers fans took notice of that and he received an emotional standing ovation.
Morrison's memorable performance was almost all for not later in the game when Arizona was dangerously close to coming from behind to win, but Holmes was able to save the day — Mike Morrison's day, that is, in a thrilling 5-4 victory.
"When Coach Thomas came out and got me, I put my heart and soul into this program for four years, and to end it like that, that was special. That standing ovation was probably the coolest thing that's ever going to happen in my entire life," Morrison said. "Goodness, it was special. That will definitely be the pinnacle of my career, I'd say."
After losing the series opener to the Wildcats and with righthander Andrew Beckwith needing another day of the rest, the Chanticleers didn't have a lot, or any, starting options other than either Morrison and Holmes. And before tonight, the two had combined for six starts this season, with Holmes having all six of them. On the flip side, Morrison had started just two games in his career, both instances in the middle of last season.
Gilmore gave Morrison, who threw 83 pitches out of the bullpen last Thursday against Texas Tech, the start, and the 6-foot-1, 205-pound senior and Gilbert, S.C., native didn't disappoint despite running into some serious trouble in the first inning.
In the first, the worst possible recipe seemed to be coming together for Coastal Carolina. Morrison wasn't pinpoint sharp, and Arizona has a lineup that typically has a wealth of success against those types of pitchers. Cody Ramer and Zach Gibbons each singled to start the game, while after a strikeout, Ryan Aguilar walked to load the bases. As you all well know by now, any sort of early lead in TD Ameritrade Park seems to set the stage for the rest of the night.
Coastal Carolina reliever Bobby Holmes leaps into Mike Morrison's arms after Tuesday's 5-4 win (Aaron Fitt)
Morrison received a gift when with one out, Bobby Dalbec tried to put down a bunt, and Ramer was caught running halfway down the third-base line for the second out of the inning. Dalbec proceeded to hit a rocket to Zach Remillard at third and the Wildcats did score a run, but it was just one run and Morrison was nails the rest of the way.
"When I came out, I got into a little trouble early. They had my pitches over there at first base and they were picking them all day long. It was pretty much a chess match all day," Morrison said. "It's something that as a reliever you don't have to do too much, and that's something I had to make adjustments on the fly.
"We settled in a little bit, and I tried to conserve a little bit at the beginning," he continued. "So, my stuff early on wasn't as sharp as it was near the end of the game."
Morrison had at least one more tense moment after the first inning. Arizona threatened again in the fourth inning when Dalbec, again, singled to start the inning, while he hit catcher Cesar Salazar to put a pair of runners on base and absolutely no one out. After a sacrifice bunt, Morrison got out of the inning with a pair of strikeouts on 90 mph fastballs.
"Well, first off, he's just a great competitor," Arizona coach Jay Johnson said about Morrison. "You have to have a special makeup guy with stuff to be a closer or a Friday starter. And you look at his numbers and it's hard to hit. He has a great curveball, and he had that again tonight. It was really hard to pick up.
"And he just didn't miss over the plate. There's just good deception in his delivery and it's hard to read that thing out of his hand," he continued. "He caught us in between a few swings at times."
From a stuff standpoint, Morrison sat anywhere from 87-90 with his fastball, but actually got up to 91-92 mph at times as the game progressed. Meanwhile, he showed excellent feel for a 79-80 mph curveball, which he caught Arizona's hitters chasing low in the zone on numerous occasions. Morrison finished the night with a career-high 10 strikeouts, walked just two and allowed two runs on six hits in 6.2 innings.
"He was just hitting his spots, honestly," Gibbons said. "He wasn't missing down the middle and he wasn't missing out and in much and was getting us to not barrel up any bats."
Though Holmes was iffy with his command in the eighth after Morrison left the game, he found a way to escape that jam and preserved what his teammate started with an easy 1-2-3 ninth inning. As he closed out the contest, Morrison, to no surprise, was the first guy out of the dugout to greet and hug him amidst the jubilation.
Mike Morrison walks off the mound for the final time in his college career to a standing ovation (Aaron Fitt)
Morrison, who walked on to play at Coastal Carolina, saved his team and their chances for a national title, effectively finishing off a four-year marathon that went from a young righty just hoping to log a few innings a year out of the bullpen to the most important pitcher, at least until now, in the College World Series.
Morrison worked just 11.2 innings as a freshman, and though he had some good moments as a sophomore and junior, there were plenty if inconsistent moments, too, as he tallied ERA's of 4.91 and 3.97, respectively. This past fall, though, he and Thomas worked on a few mechanical adjustments, and he developed into a premier arm this season, his ERA jumping down to 1.50 after his performance against the Wildcats.
"He and Coach Thomas made some adjustments this past fall. He was a guy who really went deep with his arm, and kind of had an upper body tilt, and that caused him to pitch up in the zone a lot," Gilmore said. "He straightened that out and now he can keep his shoulders parallel and he's got kind of a downhill platen to it. That helped his command tremendously.
"[Tonight] I was worried more so about him going out there with a reliever mentality and trying to strike everyone out, not realizing his pitch count would get up in a hurry. He wasn't real sharp early on," he continued. "He quit trying to throw the ball through the wall so to speak and started to pitch a little bit. That was my concern, just him trying not to do everything by himself."
The Chanticleers gave Morrison some assistance, while he gritted his way to an outstanding performance and vaulted into CWS lore with the Herculean showing on this grand stage. The last time we saw someone from South Carolina step up in such special fashion, it was the most decorated pitcher in CWS history in South Carolina lefthander Michael Roth.
Roth helped that program win a pair of national titles. Meanwhile, Morrison took a huge step forward in helping his program win their first.
He's gonna soak this one up for a while.
Join the Discussion