Meet Brendan McKay: Louisville's Legend
Golden Spikes Spotlight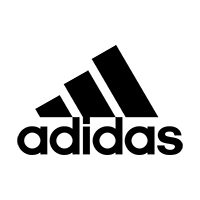 ---
Editor's note: This story was originally published on May 2. We have updated McKay's statistics below through the end of super regional play.
---
Brendan McKay's collegiate debut on the mound came in the eighth inning of a Sunday game against Cal State Fullerton in Clearwater, Fla. It was opening weekend of the 2015 season, and Louisville was down 8-6 against the Titans, so the coaching staff decided to give McKay, their prized freshman lefthander, a chance on the mound. He worked two scoreless innings that day, pitching at 88-92 mph and flashing a power curveball that would become one of his trademarks. Appropriately, his first career strikeout came on an 81 mph curve against Scott Hurst.
Days later, Louisville coach Dan McDonnell sent a text message insisting that the first weekend didn't really showcase just how good his all of his freshmen would be. "Make sure you keep an eye on Brendan McKay," he texted. "Reminds me of Stephen Head…"
Head was one of the most accomplished two-way players of the new century. During his three-year career from 2003-05, Head hit .338 with 37 homers while posting a 2.32 ERA in 213 innings for Ole Miss, where McDonnell served as an assistant at the time.
Three weeks after McKay's collegiate debut, the Cardinals played a two-game midweek road series at Ole Miss, where Head was finishing his degree. By that point, McKay (who registered just one at-bat in his first college weekend) was already entrenched as Louisville's cleanup man, and when closer Zack Burdi was sidelined for a few weeks with an injury, McKay filled in admirably at the back of the bullpen. Two days before the visit to Oxford, McKay had gone 3-for-3 with a walk-off single and worked two scoreless innings of relief in the series finale against Miami. Then, in the Tuesday game against Ole Miss, he struck out two in a scoreless ninth to earn his fourth save.
"I told Stephen before the game that Tuesday, 'This is the closest kid I've had to you,'" McDonnell recalls. "He had to close the game that night, he was like 92-94 with a snap dragon curveball. After the game, Stephen walks up to me and puts his arm around me and says, 'Hey Coach, man, this dude's way better than me. I never threw that hard and I didn't have that breaking ball.'
"But you know what I mean — this is our Stephen Head. When I always talk about greatness, I always talk about a career. Nothing wrong with doing it for one year, that's awesome, but Stephen Head did it for a career. Just like McKay, he was the national freshman of the year and was on Team USA. What he did for three years, he changed the program. By the time he rolled through there, that program was at a different level. McKay is doing the same for us now."
McKay's career isn't quite over yet — he still has two very important months left to add to his legacy — but he's already certain to go down as one of the greatest two-way players of his era, or any era. He was the consensus national Freshman of the Year in 2015, when he settled into the Saturday starter role once Burdi returned and finished 9-3, 1.77 off the mound while hitting .308 at the plate. He stepped up into the Friday starter role as a sophomore, going 12-4, 2.30 with 128 strikeouts in 109.2 innings, and his offensive production climbed — he hit .333 and improved his slugging percentage by 82 points to .513. He was a first-team All-American as a freshman and again as a sophomore, and this week he earned that honor again as a junior — his best season yet.
Louisville ace Brendan McKay (Aaron Fitt)
The lefthander has been remarkably consistent on the mound for three years, but he posted his best season yet as a junior, improving his strikeout-walk mark from 128-42 a year ago to 140-33 this year, and dropping his opponents' batting average mark from .247 to .188. The first baseman/DH made an even bigger jump as a hitter, improving his OPS from .927 last year to 1.121 this year, and jumping from six homers as a sophomore to 17 as a junior. Entering the season, he had hit just 10 career homers in 439 at-bats. His two-way prowess got him drafted fourth overall this week by the Rays, who plan to let him both hit and pitch as he begins his pro career.
McKay started earning real draft buzz as a hitter last summer for Team USA, for whom he hit .326. But McDonnell had a feeling his offensive game would benefit if he spent more time at first base and less time at DH, where the Cardinals used him a lot last season in order to keep him fresh. McDonnell believed he would thrive by being more engaged throughout the game — but he told McKay he had to earn the job, and prove that he could play at a high level and pitch at a high level despite taking on the extra workload.
"He was phenomenal all fall on the mound, phenomenal all fall at first base, phenomenal all fall at the plate," McDonnell said. "So I told all the scouts this fall, 'He's hitting 15 homers this year.' They said, 'Fifteen?' I said, 'Fifteen. I promise you.'
"He got off to a good start. Then there was a little lull in the season, and I'm thinking, 'Oh man, I promised these dudes he's hitting 15.' Then he got it going again this week."
That's an understatement. McKay went bonkers at the plate last week, going deep six times in five games. It started with a four-homer, nine-RBI game on Tuesday against Eastern Kentucky. Then, in Sunday's series finale against Toledo, he homered twice more.
"I've never really hit multiple home runs in a game up until that point, since I was 12," McKay said. "When I was 12, we were at Cooperstown, N.Y., at a tournament, and I hit two in the very first game we played, in the first inning. That was the last time I had two in a game."
Around that same time, when McKay was 12 or 13, a kid he played travel ball with showed him a curveball grip. "I don't think he was a pitcher, but he knew the grip for some reason, and he showed it to me," McKay recalled. "From there I tried it, I just tweaked it a little more to throw it with different shapes and speeds. As you get into high school, you kind of start to realize you're throwing it pretty well and it's hard to hit for a lot of guys."
The numbers McKay posted at Blackhawk High School in Western Pennsylvania were just silly — though not so much sillier than the numbers he has put up for Louisville, especially this year. During one stretch, he posted 72.1 consecutive scoreless innings off the mound. He went 8-1, 0.56 with 130 strikeouts as a senior while hitting .429. He was 7-0, 0.13 with 101 strikeouts as a junior, when he hit .440. He was 9-1, 0.69 with 98 strikeouts as a sophomore, when he hit .400. He was a two-time winner of Gatorade Player of the Year award in the state of Pennsylvania.
After that kind of domination, McKay attracted plenty of interest from Division I schools and pro scouts. But he actually committed to Louisville fairly late in the process — the summer before his senior year. Louisville pitching coach Roger Williams told McDonnell he needed to drop everything and make his way up to Darlington, Pa., to visit with McKay's family, because his college decision was imminent. So McDonnell hitched a ride with a pilot who used to work as a manager for the Louisville women's basketball team.
"So I show up to the airport, this was the smallest plane ever. It was his seat, the pilot, I'm the co-pilot, there's no seat behind us. That's it," McDonnell recalls. He and the pilot made plans to meet up after the home visit by 10 p.m. to fly back to Louisville, because a storm was coming, and getting caught in a storm in that little plane was probably a bad idea. But McDonnell turns his phone off when he goes into a home visit, and he got carried away in conversation with Brendan's mother Kim.
"If you put Kim McKay and myself in a room together, the hours fly by," McDonnell said. "We're talking, talking, talking. I'm selling everything … For some reason, the mom said, 'Oh my gosh, it's already 10 o'clock.' So I reach into my bag, I have like 10 missed calls from this dude. All these texts — severe storms are coming, we've gotta leave now."
McDonnell said a hasty goodbye and rushed back to the airport.
"He can't crank the engine. He's cranking the engine, the engine won't start," McDonnell said. "He's on the headset, he's trying to get clearance. The storm is coming, you can see the radar, it's this giant green coming across. I'm sitting there going, 'Holy cow, I'm gonna die, this is it. This is not good.' He finally gets the engine cranked, finally gets clearance, with the understanding that we've got to do some dodging, we've got to reroute, avoid some of these storms. The two-hour flight became at least two and a half, three hours. We're constantly looking left and right, there's lightning strikes, there's rain. I was so tired, we got back probably 2 in the morning. It's a funny story because of how this kid turned out and what he's done for your program."
The other notable thing about the story is that while McDonnell and Kim McKay were carrying on for hours and causing McDonnell to nearly get himself killed in a thunderstorm, Brendan sat by quietly and "probably said 10 words the whole night," McDonnell recalled. McKay is just a quiet, unassuming guy — but his personality translates perfectly to the baseball field. It's a big reason for his success.
When asked what moment was his personal highlight of this incredible season, McKay doesn't go with the four-homer game or the 15-strikeout performance against Pitt or the eight innings of one-hit ball he threw at Georgia Tech. Instead, he singles out a seven-hour bus ride to Georgia Tech, because he got to spend all that time playing games with teammates and bonding with them even more. Heading into the season, when the coaches asked all the players to write down their personal and team goals, more than one of McKay's top goals were simply to enjoy spending time with his teammates and getting as close with them as possible before going their separate ways. He's not interested in chasing numbers; that stuff comes naturally. But he really feels happiest when he's joking around and playing games with his friends. He has grown into a vital piece of the clubhouse chemistry.
"For us as coaches to see how he's grown up, from not making a peep as a freshman to coming out of his shell last year, now he's like a pro, like a big leaguer. He just handles the media requests," McDonnell said. "I just love how he loves his teammates and they love him. Our quote on the practice schedule the other day was, 'Don't forget, this game allows you to be a kid.' He plays this game like a kid. That doesn't mean he doesn't take it serious, but he ain't getting too worked up — his heart rate, his pulse."
Another anecdote to prove the point: Louisville returned to Ole Miss for a weekend series when McKay was a sophomore. The Rebels beat Cards ace Kyle Funkhouser on Friday night, so Louisville needed a big performance from McKay on Saturday. But McKay wasn't exactly keyed up before the game.
"As Rog (Williams) tells the story, it looks like Brendan McKay is gonna fall asleep in the dugout," McDonnell said. "He said, 'You gotta go out to the bullpen and get started.' He kinda yawned and was like, 'OK.' I don't think anybody got past second base (in a three-hit shutout). Rog is shaking his head like, 'You know how many kids are all emotional and ramped up? This kid looks like he he was gonna fall asleep in front of 10,000 people.' That's why he is who he is."
Who he is is the top prospect in college baseball for the 2017 draft. Most scouts still prefer him as a pitcher — it's hard to walk away from a polished lefty who pitches comfortably in the low 90s and has a wipeout power curve and an improved changeup and an unflappable mound presence and an incredible track record of high-level success. But there are other organizations that would take him at the top of the draft as a hitter. "It is close, but if I was picking high I would always take the hitter, unless you feel he is a 1 or 2 starter," one scouting director said. In a quick straw poll of five high-level decision makers in scouting departments for various organizations, three said they would take him as a pitcher, and two like him more as a hitter. Another said he estimated that 20 clubs like him more as a pitcher, and 10 prefer him as a hitter.
McKay, for his part, said he doesn't have a preference to hit or pitch. But in a perfect illustration of his quiet, unassuming confidence, he said he'd love to do both in pro ball — something that is pretty much unheard of. But when McKay talks about it, he's not being audacious. It's just something he thinks he could do.
"I think if you can find a way to do both and be successful, how to handle your arm and the wear and tear of your season, I think it can add a special element to Major League Baseball at some point, if you've got a guy who can hit well or come in in the 13th or 14th inning or something when your pitching staff is getting thin," McKay said. "If we can find a way to do it in the minor leagues and it works out well and it can translate on up, I think it would be a neat thing to do, and would be fun."
If anyone can do it, it's McKay, who is just as productive and perhaps just as talented at the plate as he is on the mound. For years, McDonnell has held up former lefthander Justin Marks and former slugging third baseman Chris Dominguez as the best pitcher and best player to ever play for Louisville — after all, they helped the program get to Omaha for the first time in 2007, and they were standout players for three years.
"So for 10 years I've been saying, the greatest pitcher and hitter in our program were Marks and Dominguez," McDonnell said. "Kind of the running joke this year is one guy's gonna take both accolades. Like, holy cow! Did you see that coming?"
McDonnell saw a lot of success coming for McKay, as that early text message comparing him Stephen Head attests. But what McKay has actually done over three seasons is beyond any optimist's wildest dreams.
Join the Discussion