2018 Rewind: Top Postseason Stories
Want to get in-depth coverage? Subscribe to D1Baseball
---
The 2018 NCAA tournament was memorable for a variety of reasons. We had Oregon State's quest for redemption, an agonizing and unforgettable close call for Arkansas, numerous standout individual performances, and some upstart mid-majors win regionals for the first time. Here are the postseason storylines that stood out the most to us:
1. Rutschman & Abel Provide Epic Heroics For Beavers
The 2017 Oregon State Beavers had a chance to go down as the greatest team in college baseball history. After winning their first two games in Omaha, the Beavs were 56-4 overall, and just three wins away from the national championship. But LSU stormed back to beat OSU twice in a row, ending the Beavers' season just short of the CWS Finals — and setting the returning Beavs on a quest for redemption.
This time around, Oregon State would not be denied. It didn't come easily — the Beavers had to run through the losers' bracket in Omaha after a sloppy loss to North Carolina in their CWS opener, and then had to storm back from a three-run, eighth-inning deficit in an elimination game against the Tar Heels a few days later. Then OSU found itself down to its final out in Game Two of the Finals against Arkansas (more on that in a moment). But the Beavers found a way.
On one of the most talented teams college baseball has seen in the last decade, there were no shortage of standout performers, but two heroes shined brightest: sophomore catcher Adley Rutschman and freshman righthander Kevin Abel.
Rutschman turned in one of the greatest individual performances in the long history of the CWS, going 17-for-30 (.567) with two homers, three doubles and 13 RBIs. He went 3-for-4 with two RBIs in the championship clincher against Arkansas, finishing with a CWS record for hits in a single Series along with single-season school records for hits (102) and RBIs (83).
"What he's done all season long is very special," OSU superstar second baseman Nick Madrigal said when it was over. "He's probably had one of the greatest seasons ever."
Abel, meanwhile, became the first pitcher ever to win four games in a single CWS — and he did it with incredible style. After throwing 23 pitches in relief in Game Two of the Finals, Abel came back the next day and started, delivering a two-hit shutout on 129 pitches.
"Well, in the seventh, I told Kevin, 'Let's make a change.' And he just said, 'No way,' and added that he thought he was doing it easy and that he felt great," Oregon State coach Pat Casey said afterward. "He said he felt better than he's ever felt on the mound, and I said, 'If you let anyone on, I'm coming to get you. And, well, he wouldn't let anyone on."
Indeed — Abel retired the final 20 Arkansas batters of the game in a title-clinching performance that will be remembered forever.
2. The Pop-up Heard Round The World
Kevin Abel never would have gotten a chance to carry Oregon State to a national championship if Arkansas had been able to field a pop-up the day before. The Hogs led the best-of-three Finals 1-0, and they carried a one-run lead into the ninth inning of Game Two. With two outs, OSU's Cadyn Grenier hit a high pop fly down the right-field line, into foul territory, and three Razorbacks gave chase.
It was not an easy play, but it was a makable play, and if second baseman Carson Shaddy or right fielder Eric Cole hauls it in, Arkansas wins 3-2 and celebrates the first national title in program history. But as Shaddy, first baseman Jared Gates and Cole all converged on the warning track, the ball dropped onto the dirt between them.
"You know, it's a tough play," Shaddy said later. "I was running, and didn't hear anybody call it. So I just kept running trying to make the play and overran it. It's a tough break."
The rest is history — very painful history for Arkansas players and fans. Down to his final strike, Grenier singled through the left side to tie the game. And the next batter, Trevor Larnach, smacked a go-ahead two-run homer into the right-field bullpen, propelling the Beavers to a 5-3 win, and leaving Arkansas to grapple with the knowledge that a national championship had just slipped between its fingers.
3. Washington Breaks Through In Thrilling Fashion
The lone Omaha newcomer in 2018, Washington traveled a long and winding road — and more than 5,000 miles in 10 days — to finally reach the promised land. After traveling across the country to win win the Conway Regional as a No. 3 seed, the Huskies visited Cal State Fullerton in a thrilling super regional. The winner-takes-all third games of that series was one for the books, as our Shotgun Spratling wrote:
The Fullerton Super Regional finale played out like a revamped classical drama, featuring a touch of Shakespeare, a dose of Greek tragedy and enough late plot twists to make M. Night Shyamalan giddy.
Each act added more and more complexity. They built on one another. The unlikely was overtaken by the improbable. The seemingly impossible turned into the unbelievable. At the end lay triumph and glory for Washington. The Huskies were twice on their death bed only to be resuscitated and brought back to slay their antagonist. Cal State Fullerton was left with agonizing defeat, as its heroes proved tragic characters that contributed to their own demise.
It started with a brilliant outing from UW ace Joe DeMers, who threw just 51 pitches through the first six perfect innings — 18 up, 18 down. He led 3-1 after eight innings, having allowed just one hit and one run — but the Titans rallied back in the ninth, taking a 4-3 lead against DeMers. UW's soft-spoken veteran Jordan Jones delivered a pep talk between innings, and the Huskies scored a run in the bottom of the ninth to send it to extra innings.
The Titans regained the lead in the 10th on an unlikely solo homer from 5-foot-6 Hank LoForte — just the second homer of the junior's career. But this soap opera had a sour ending for the Titans, who committed three costly defensive miscues in the bottom of the 10th, helping the Huskies earn a wild 6-5 win.
4. Stetson, Tennessee Tech Win First Regionals
Stetson and Tennessee Tech were two of the best stories of the 2018 season, dominating their conferences during the regular season. And both of them proved they were for reason in the postseason, breaking through to win regionals for the first time in the history of each program.
The Hatters rode one of the nation's elite pitching staffs to a 48-13 record, including a 15-3 mark in the A-Sun. They led Division I in ERA, and by the time the postseason rolled around their offense had gotten hot and dangerous. Stetson hosted a regional for the first time ever and put on a real show for their frenzied fans, outscoring opponents Hartford and Oklahoma State by a combined score of 29-7 during a perfect three-game waltz through the regional. Stetson capped its school-record 18th straight victory with a 10-run third inning in the regional clincher against Oklahoma State.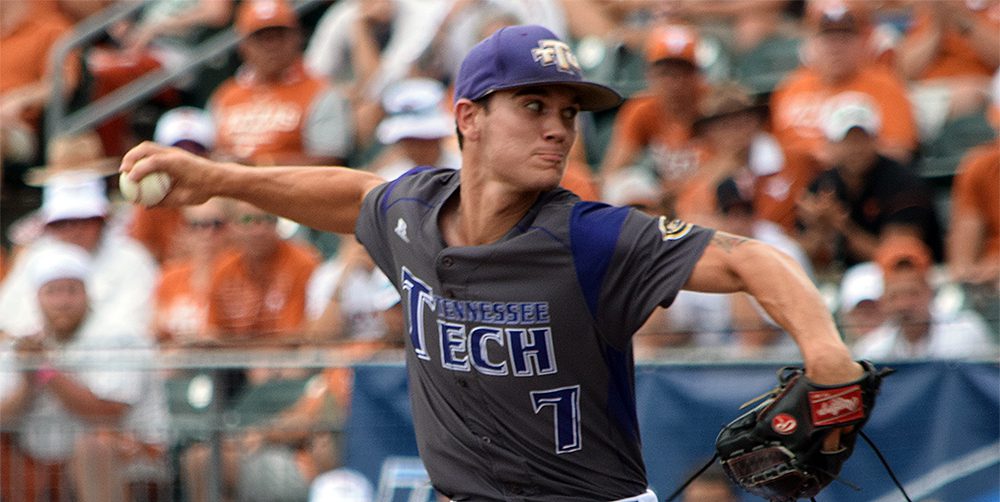 Tennessee Tech also put together a long winning streak in 2018, reeling off 28 straight victories from March 13 to April 28, en route to a 53-12 overall mark and a 27-3 record in the Ohio Valley Conference. That incredible dominance earned TTU the No. 2 seed in the Oxford Regional, where it won its opener against Missouri State but then fell into the losers' bracket with a defeat against national seeded Ole Miss. Tennessee Tech was college baseball's highest-scoring and most powerful team all season long, but its pitching really rose to the occasion in the regional, as the Eagles knocked out Misssouri State 2-1, then beat Ole Miss 15-5 and 3-2 in back-to-back Monday games. Devin Lancaster threw 5.1 innings of two-run ball in the clincher, and Nick Osborne closed it out with three shutout frames, as the Eagles became the first OVC team ever to win a regional.
5. Duke, Minnesota Break Long Droughts
It had been a long time since Duke or Minnesota last won a regional. The Gophers have been NCAA tournament regulars for decades, but 2018 marked their first regional championship since 1977. The Blue Devils finally snapped a 55-year postseason drought in 2016, and two years later they broke through to win a regional for the first time since 1961.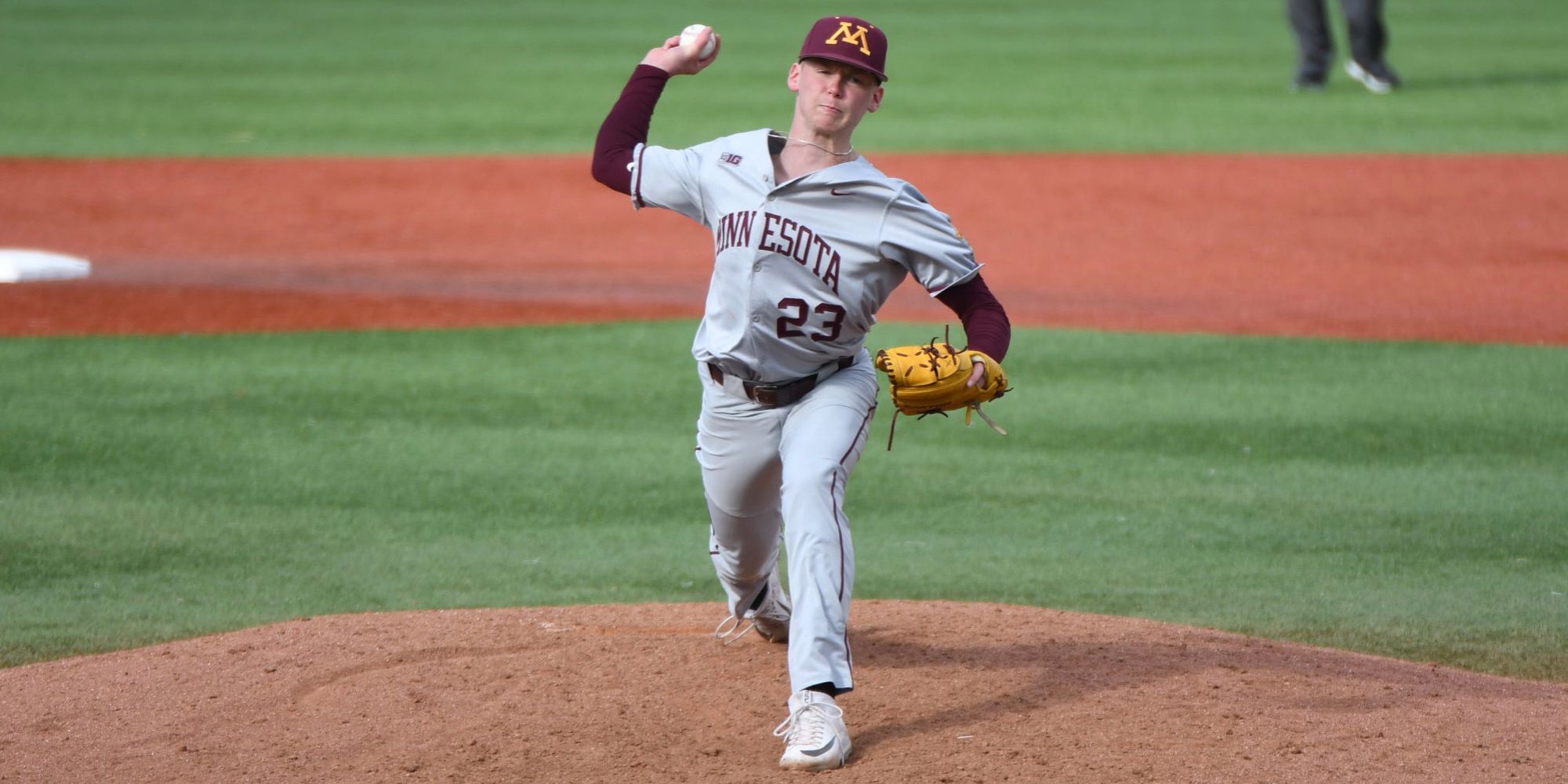 After going 18-4 in the Big Ten, Minnesota earned a home regional at beautiful new Siebert Field for the first time, and the Gophers made the most of the opportunity. In front of an electric home crowd, Minnesota throttled Canisius 10-1, then beat UCLA 3-2 and 13-8 to complete a 3-0 run through the regional, punching a ticket to its first super regional. Minnesota held its own against buzzsaw Oregon State in the supers, but succumbed in two games, finishing the season 44-15.
Duke earned a preseason Top 25 ranking for the first time and backed up its lofty expectations, going 45-18 overall and 18-11 in the ACC. The Blue Devils came out flat in their Athens Regional opener, losing 6-0 to Troy, then mounted a frantic run through the losers' bracket, beginning with a remarkable comeback win against Campbell the next day. Duke looked well on its way to a quick 0-2 regional showing, trailing 8-1 after six innings and 8-5 heading into the ninth. But the Devils erupted for 11 runs in the ninth, and the offense stayed hot the next day with a 15-6 win against Troy. But Duke still had to beat host Georgia twice on Monday, and it did just that, by scores of 8-5 and 8-4. The Blue Devils had to come from behind in every one of their regionals victories, overcoming an early 4-0 deficit in the rematch against Troy, then overcoming early deficits of 2-0 and 4-1 in the next two games against Georgia. The Devils pushed Texas Tech to a decisive third game in the Lubbock Super Regional before finally running out of magic.
6. Banana-mania
Mississippi State had a wild ride in 2018. After coach Andy Cannizaro was fired one week into the season, the Bulldogs fought through an up-and-down season and finished .500 in the SEC to make the Tallahassee Regional, where they ran through the losers' bracket after getting blown out 20-10 by Oklahoma in their opener. The postseason ride under interim head coach Gary Henderson got even wilder in the Nashville Super Regional, which featured all the late-innings drama you could ever want. Along the way to Omaha, Starkville caught a case of banana fever — and in Omaha, it reached a whole new level. As I wrote in June:
No matter what happened at the College World Series, Jordan Westburg had already made his mark on Mississippi State's postseason run. It's his fault the towns of Starkville and Omaha have gone completely bananas. It's his fault grown men have been walking around the Old Market and the aisles of TD Ameritrade Park dressed in giant banana costumes. It's his fault that every other tweet on your timeline right now has 20 banana emojis.
Westburg was just another freshman having an up-and-down first season until TV cameras caught him goofing around in the dugout with bananas holstered in his belt, using a banana as a phone, or a radar gun. His antics helped keep the Bulldogs loose in a Tallahassee Regional elimination game against Florida State, and when MSU beat FSU on Elijah MacNamee's walk-off home run, the banana mania took on a life of its own.
The next day, Westburg returned to the starting lineup as the DH in the 9-hole, after missing the SEC tournament with a hamstring injury. He made some contributions with the bat during MSU's improbable run to the College World Series, recording at least one hit in four of MSU's next five games, and driving in four runs in regionals and supers.
But let's get real: to the public at large, Westburg was just the "banana guy" until Tuesday at the College World Series.
Now, he's the Banana-In-Chief. Sure, he'll always be linked to a piece of fruit, but now he'll also be remembered for tying a CWS record with seven RBIs in Mississippi State's 12-2 win over North Carolina, improving the Bulldogs to 2-0 in Omaha, one win away from a trip to the CWS Finals.
The Bulldogs later ran out of steam with back-to-back losses to the Oregon State machine, but their bananas postseason run will be remembered for a long time in Starkville.
Join the Discussion