West Coast Connection: Shotgun's MegaNotebook
Notebook
What's Included:
• Bay Area Aces Struggle
• Ornido's Fastball Command Falters
• Pacific's Firestarter
• Right Direction for Tigers
• Jonathan Allen: USF's X-Factor
• Bullpen Move Pays Off For Saint Mary's Milam
• SMC's Waldichuk Works To Find His Stride
• Injuries Hampering SJSU
• Experience Pays Dividends For Fresno State
• McCarthy Tatum Comes Into His Own
• Cal Gaining Tough Experience
---
Bay Area Aces Struggle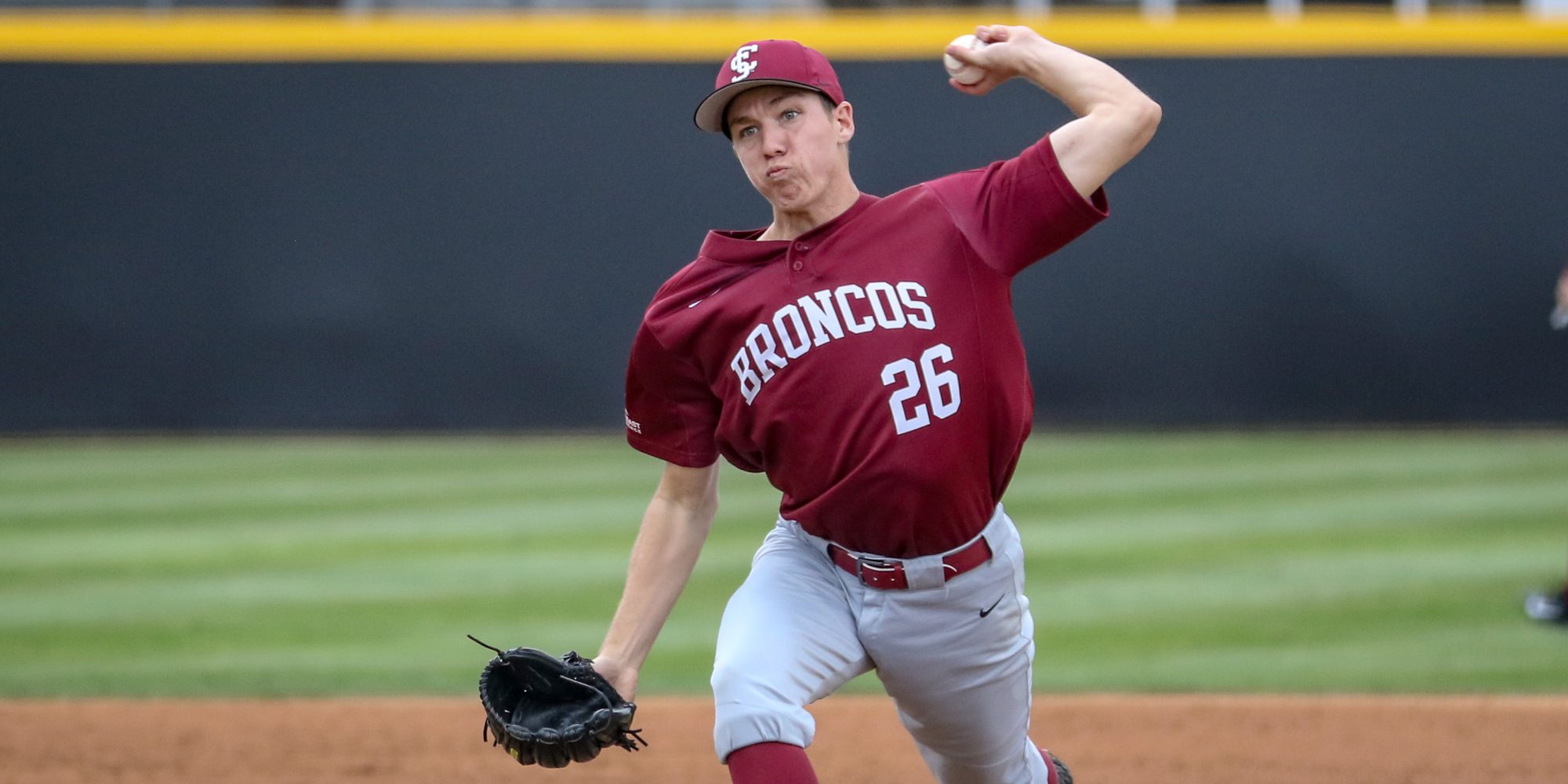 Santa Clara's Russell Grant II was the only top pitcher to throw well. (Shotgun Spratling)
Easter weekend can throw a wrench into the pitching plans for West Coast teams since the traditional Friday-Sunday series is moved up to be Thursday-Saturday. That forces coaches to make a decision of whether to push each of their weekend starters up a day or to leave their top two pitchers on Friday and Saturday and bring in a different arm for the Thursday game.
All but two of the nine Northern California coaches chose to push their starters forward a day. The decision didn't seem to matter, though. Easter weekend became a rough time for nearly every NorCal teams' best starting pitcher. (Cal's Sam Stoutenborough is being included as a starter despite the Golden Bears' usage of an opener.)
Seven of the nine entered with an ERA of 3.05 or lower. Only one pitcher managed to produce better than that over the weekend. Ironically, it came from the team in the area with the worst overall record as Santa Clara's Russell Grant II shut down Gonzaga in a 4-0 win for the Broncos. Pacific's Ricky Reynoso, who pitched in relief for the first time this season, lowered the 5.90 ERA he entered the weekend with, but he took the loss Friday night to San Francisco.
Here's a look at the stat lines from each team's ace, broken up by whether they were bumped up to Thursday or remained on Friday:
Use the Coupon Code 2019Promo and get 25% Off an Annual Subscription!
--- Already a subscriber? Log In
.
Join the Discussion