| | | | | | | | | | | | | | | | | | | |
| --- | --- | --- | --- | --- | --- | --- | --- | --- | --- | --- | --- | --- | --- | --- | --- | --- | --- | --- |
| Year | Team | W | L | ERA | APP | GS | CG | SHO | SV | IP | H | R | ER | BB | SO | WP | HP | OBA |
| 2017 | | 0 | 3 | 6.89 | 16 | 7 | 0 | 0 | 0 | 32.2 | 41 | 27 | 25 | 10 | 28 | 4 | 1 | .320 |
| 2018 | | 1 | 4 | 4.91 | 21 | 5 | 0 | 0 | 0 | 44.0 | 54 | 33 | 24 | 19 | 48 | 2 | 9 | .307 |
| 2019 | | 0 | 8 | 6.06 | 14 | 14 | 0 | 0 | 0 | 71.1 | 77 | 53 | 48 | 32 | 68 | 10 | 8 | .283 |
| 2020 | WSU | 2 | 1 | 3.25 | 4 | 4 | 1 | 0 | 0 | 27.2 | 28 | 10 | 10 | 5 | 34 | 3 | 1 | .269 |
Player Wire
Final 2020 Power Rankings: Starting Pitcher
Texas A&M lefthander Asa Lacy takes over the No. 1 spot on our list of the top 150 starting pitchers in college baseball this season. Find out who else made the cut.
2020 Conference Wrap: Pac-12
UCLA's dominance was the Pac-12's biggest story in the abbreviated season, though Arizona State, Southern California, Oregon and Washington State also earned some love in our superlatives for the 2020 Pac campaign.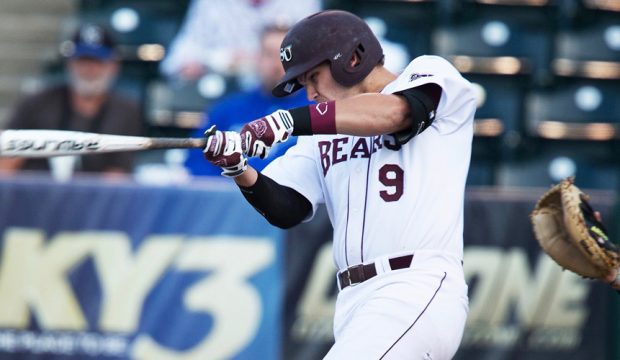 Stat Roundup: March 12 Top Performers
Missouri State star Jake Burger slugged two home runs Sunday to earn a spot on the individual leaderboard.