| | | | | | | | | | | | | | | | | | | | |
| --- | --- | --- | --- | --- | --- | --- | --- | --- | --- | --- | --- | --- | --- | --- | --- | --- | --- | --- | --- |
| Year | Team | POS | AVG | OBP | SLG | OPS | GP | AB | R | H | 2B | 3b | HR | RBI | HP | BB | SO | SB | CS |
| 2020 | WICH | INF | .354 | .492 | .625 | 1.117 | 15 | 48 | 16 | 17 | 4 | 3 | 1 | 12 | 0 | 13 | 7 | 7 | 2 |
Player Wire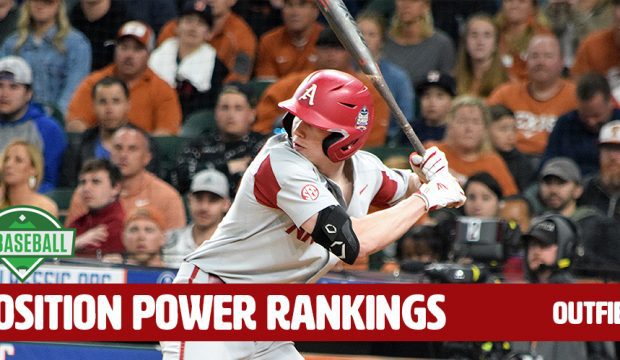 Final 2020 Power Rankings: Outfield
Arkansas slugger Heston Kjerstad edged fellow first-team All-American Austin Martin of Vanderbilt for the No. 1 spot on our list of college baseball's top 100 outfielders. Find out who else made the cut.
2020 Conference Wrap: The American
UCF and Tulane were two of college baseball's most pleasant surprises in the abbreviated 2020 season, headlining a strong first month for the American Athletic Conference. We highlight some teams and players that stood out in the AAC.
D1 Analytics: 2020 Top Freshmen Hitters
The college baseball season might unfortunately be over, but our analysis doesn't stop. Here's an inside look at our Top 50 freshmen hitters from an analytical standpoint.