| | | | | | | | | | | | | | | | | | | | |
| --- | --- | --- | --- | --- | --- | --- | --- | --- | --- | --- | --- | --- | --- | --- | --- | --- | --- | --- | --- |
| Year | Team | POS | AVG | OBP | SLG | OPS | GP | AB | R | H | 2B | 3b | HR | RBI | HP | BB | SO | SB | CS |
| 2016 | | | .172 | .258 | .310 | .568 | 26 | 87 | 10 | 15 | 2 | 2 | 2 | 10 | 1 | 9 | 29 | 6 | 2 |
| 2017 | | | .287 | .384 | .491 | .875 | 57 | 216 | 31 | 62 | 15 | 4 | 7 | 40 | 3 | 33 | 48 | 5 | 6 |
| 2018 | | | .249 | .371 | .442 | .813 | 50 | 181 | 29 | 45 | 9 | 4 | 6 | 27 | 9 | 28 | 55 | 5 | 1 |
| 2019 | CIN | OF | .290 | .369 | .512 | .881 | 60 | 217 | 42 | 63 | 12 | 6 | 8 | 44 | 3 | 26 | 51 | 6 | 0 |
Player Wire
2018 Conference Previews: American
Preseason All-American Tim Cate leads talented UConn into what should be another grueling battle royale in the American Athletic Conference.
Stat Roundup: Feb. 24 Top Performers
Florida's Alex Faedo was dominant against Miami, earning him a spot on the Friday individual leaderboard.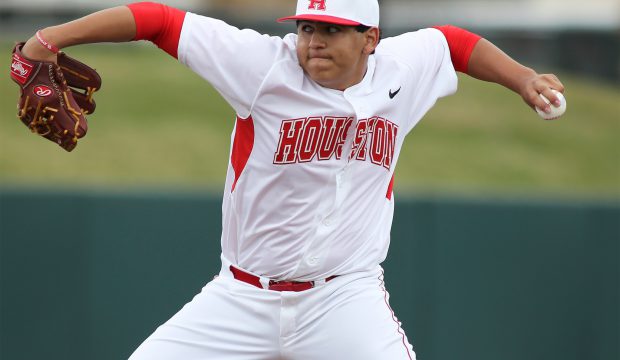 2017 Conference Previews: The American
Seth Romero and the Houston Cougars look poised to rebound and challenge East Carolina for supremacy in the rough-and-tumble AAC.