| | | | | | | | | | | | | | | | | | | | |
| --- | --- | --- | --- | --- | --- | --- | --- | --- | --- | --- | --- | --- | --- | --- | --- | --- | --- | --- | --- |
| Year | Team | POS | AVG | OBP | SLG | OPS | GP | AB | R | H | 2B | 3b | HR | RBI | HP | BB | SO | SB | CS |
| 2016 | | | .239 | .352 | .348 | .700 | 26 | 46 | 9 | 11 | 5 | 0 | 0 | 7 | 1 | 7 | 15 | 0 | 0 |
| 2017 | | | .244 | .315 | .294 | .609 | 57 | 197 | 24 | 48 | 8 | 1 | 0 | 16 | 2 | 20 | 47 | 12 | 5 |
| 2018 | ND | INF | .268 | .339 | .379 | .718 | 54 | 224 | 39 | 60 | 14 | 1 | 3 | 22 | 2 | 24 | 43 | 14 | 5 |
Player Wire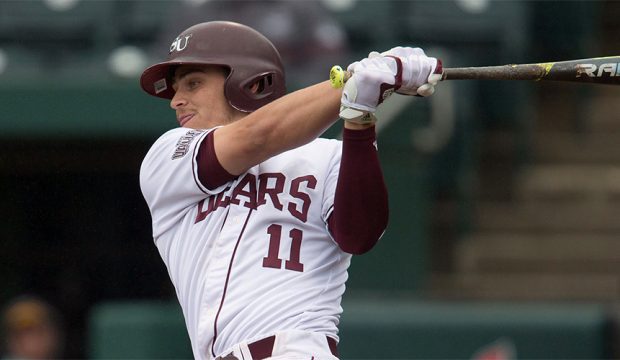 Week 6 Power Rankings: Shortstop
Missouri State's Jeremy Eierman remains atop our list of the best shortstops in college baseball after six weeks of play.
Stat Roundup: March 2 Top Performers
Missouri's Bryce Montes De Oca threw a seven-inning no-hitter to earn a spot on Friday's individual leaderboard.
Irish Aim To Build On Big Weekend
Nick Podkul had a monster weekend for Notre Dame, which opened eyes with an opening-weekend series win at LSU. What's next for the Irish?