| | | | | | | | | | | | | | | | | | | | |
| --- | --- | --- | --- | --- | --- | --- | --- | --- | --- | --- | --- | --- | --- | --- | --- | --- | --- | --- | --- |
| Year | Team | POS | AVG | OBP | SLG | OPS | GP | AB | R | H | 2B | 3b | HR | RBI | HP | BB | SO | SB | CS |
| 2017 | | | .125 | .152 | .250 | .402 | 16 | 32 | 3 | 4 | 1 | 0 | 1 | 4 | 0 | 1 | 14 | 0 | 0 |
| 2018 | | | .235 | .350 | .478 | .828 | 41 | 136 | 19 | 32 | 6 | 0 | 9 | 26 | 2 | 23 | 51 | 0 | 0 |
| 2019 | ETSU | C | .314 | .434 | .541 | .975 | 55 | 207 | 32 | 65 | 15 | 1 | 10 | 42 | 16 | 30 | 41 | 0 | 1 |
Player Wire
Cape Cod Prospect Rundown: Bourne Braves
Dallas Baptist shortstop Jimmy Glowenke was one of the standout prospects this summer for the Bourne Braves. Nick Faleris breaks down all the Bourne stars.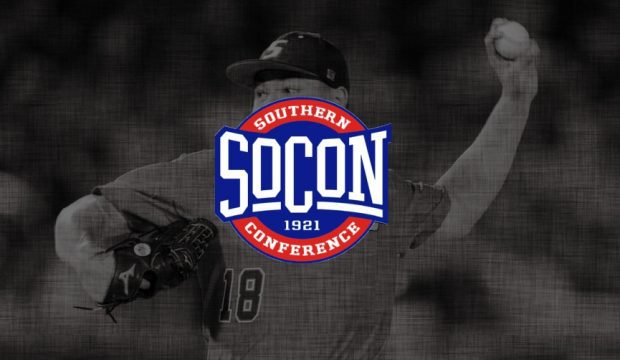 2019 Conference Previews: SoCon
Sam Strickland is one of the rising arms in his class and hopes to lead Samford to another trip to the postseason out of the SoCon
2018 Conference Previews: SoCon
JT Thomas and Mercer look to take total control of the SoCon as the 2018 campaign nears. What's the inside scoop on the league? Check out our SoCon preview.