| | | | | | | | | | | | | | | | | | | | |
| --- | --- | --- | --- | --- | --- | --- | --- | --- | --- | --- | --- | --- | --- | --- | --- | --- | --- | --- | --- |
| Year | Team | POS | AVG | OBP | SLG | OPS | GP | AB | R | H | 2B | 3b | HR | RBI | HP | BB | SO | SB | CS |
| 2019 | WVU | C | .277 | .359 | .497 | .856 | 52 | 191 | 28 | 53 | 10 | 1 | 10 | 34 | 4 | 21 | 54 | 1 | 7 |
Player Wire
Scouting Trail: Breaking Down Premier College Prospects
The latest scouting trail takes an in-depth look at prospects from LSU, Vanderbilt, Georgia, Florida, Arizona State, Florida International, West Virginia and Marshall.
2019 Conference Previews: Big 12
Texas Tech and Josh Jung are ready for another huge campaign. Who could stand in their way in the Big 12? Let's find out.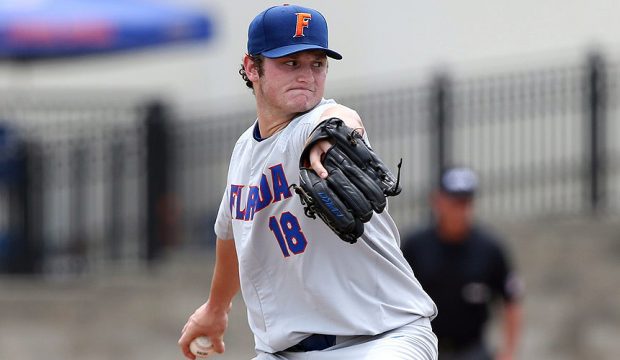 Fall Workouts Buzz: September 27
Our first fall NuggetBook is out, and includes scoop on Eric Walker and LSU, plus more on Oregon State, Florida, TCU, West Va., Penn St., Michigan St., Iowa, Liberty, Wichita St., Nebraska, Texas A&M, Illinois, Virginia and Missouri St.