| | | | | | | | | | | | | | | | | | | | |
| --- | --- | --- | --- | --- | --- | --- | --- | --- | --- | --- | --- | --- | --- | --- | --- | --- | --- | --- | --- |
| Year | Team | POS | AVG | OBP | SLG | OPS | GP | AB | R | H | 2B | 3b | HR | RBI | HP | BB | SO | SB | CS |
| 2016 | | | .253 | .331 | .316 | .647 | 61 | 225 | 38 | 57 | 9 | 1 | 1 | 22 | 3 | 25 | 64 | 31 | 5 |
| 2017 | | | .285 | .394 | .370 | .764 | 61 | 200 | 40 | 57 | 6 | 1 | 3 | 27 | 3 | 35 | 44 | 26 | 6 |
| 2018 | | OF | .278 | .409 | .333 | .742 | 5 | 18 | 2 | 5 | 1 | 0 | 0 | 3 | 0 | 4 | 6 | 3 | 1 |
| 2019 | SIU | OF | .238 | .342 | .397 | .739 | 18 | 63 | 15 | 15 | 3 | 2 | 1 | 7 | 1 | 9 | 21 | 13 | 0 |
Player Wire
Prospect Mailbag: January 9
It's never too early to start breaking down prospects, and David Seifert asks your burning questions in this week's mailbag.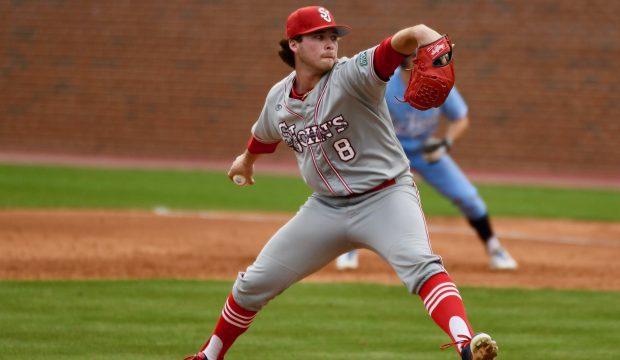 2018 Conference Previews: Big East
Sean Mooney and St. John's have some key pieces back and look to make a big statement on the national stage. We have the inside scoop on the Big East.